Last Updated on August 30, 2023 by Contributing Editor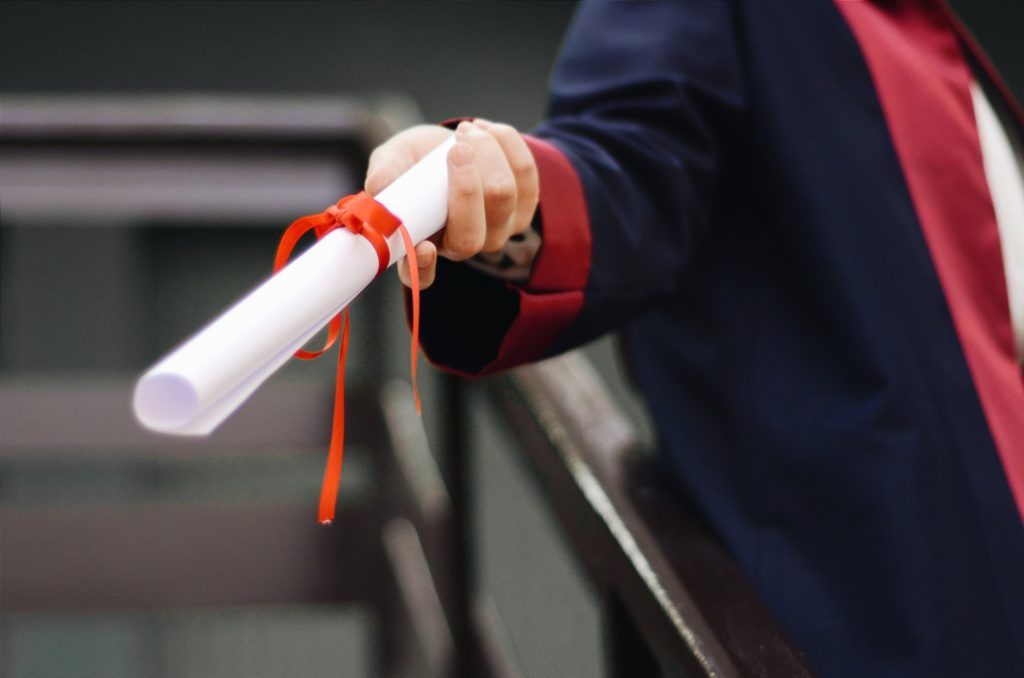 A Bachelors of Science in Social Work is a very admirable career choice. There are many options to focus on in the career.
Those that do choose this field will always be in need as much of their work is dedicated to helping those that are less advantaged, need help in their life, or have experienced social injustice. It is an admirable career path as it is focused on helping others.
---
What Do Social Workers Do?
In the most general terms, a social worker is typically someone that helps another in one area of their life or social injustice. Areas of assistance may include:
Women suffering from domestic abuse
Helping low-income families get the financial help they need.
Helping the homeless
Ensuring the safety of children
Helping people find jobs
Work in various mental health clinics
One field that many are attracted to is becoming a licensed clinical social worker. In this role, the social worker will help clients with both physical and emotional challenges. They may work with different governing and social services agencies and with the government to change public policies that negatively affect a good portion of the population.
---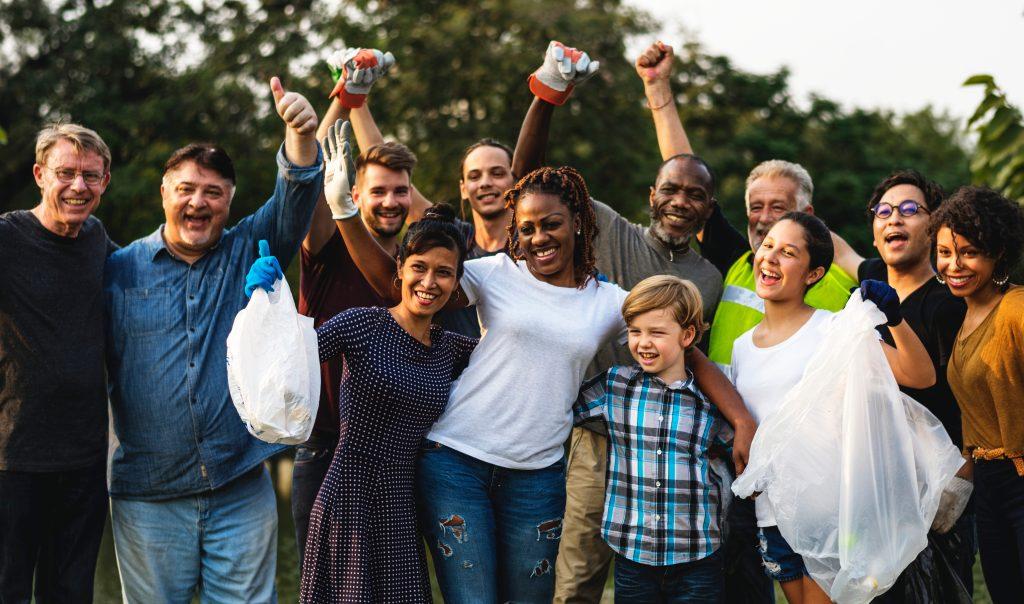 Where Do Social Workers Work?
There are many places to find professional social workers. In most states, one of the largest agencies that help the less fortunate is the Department of Human Services. This is the entity in charge of identifying those in need of financial help for food (the Supplemental Nutritional Assistance Program — SNAP), Medicaid, and other state-run programs.
It is broken down into several programs including:
Child welfare programs (more)
Geriatric social worker (more)
Healthcare social work
Mental and public health
The social work case manager
Adult and Family Services
Unemployment offices
Rehabilitation offices
Aging and disability services
Other state-run agencies that help those with challenges
Social and economic justice departments
Private agencies
Senior citizen centers
Mental health clinics
---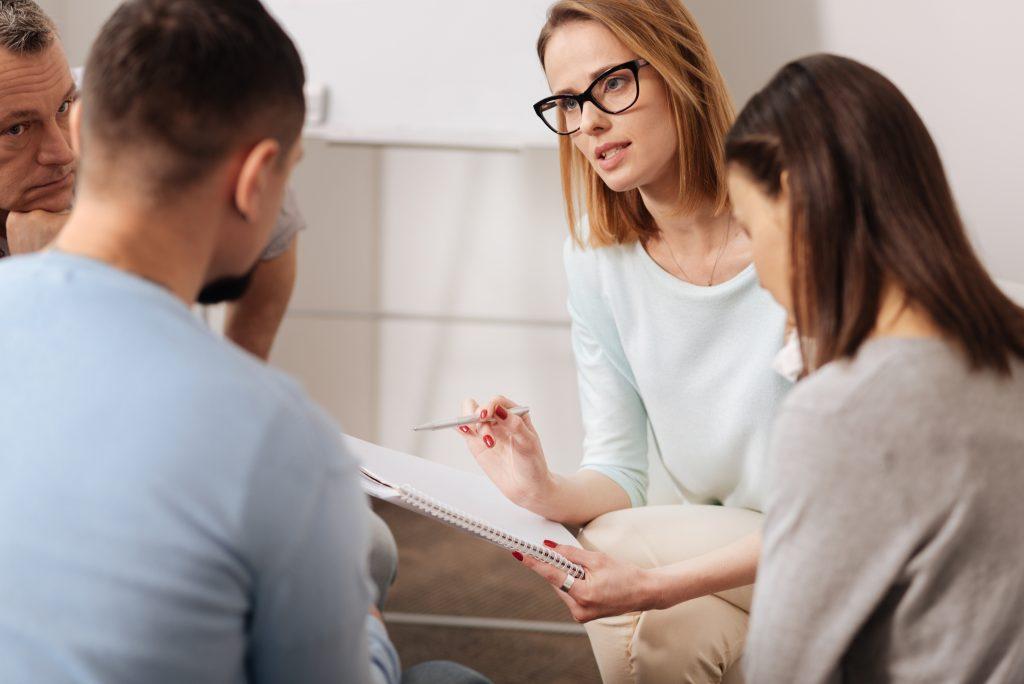 Choosing to Work in the Non-Profit Sector
Many that pursue a degree in social work decide that working in the non-profit sector is the career path they wish to follow. There are many different options available to those that want to dedicate their careers to helping non-profit agencies.
Again, there are many different career options available to those with their degree. They may choose from careers dedicated to:
Homeless
Undocumented workers
Political purposes that address social justice issues
There are many options for those that wish to pursue more education:
Mental health worker (this will need a Master of Social Work degree)
Licensed Clinical Social Worker (LCSW)
---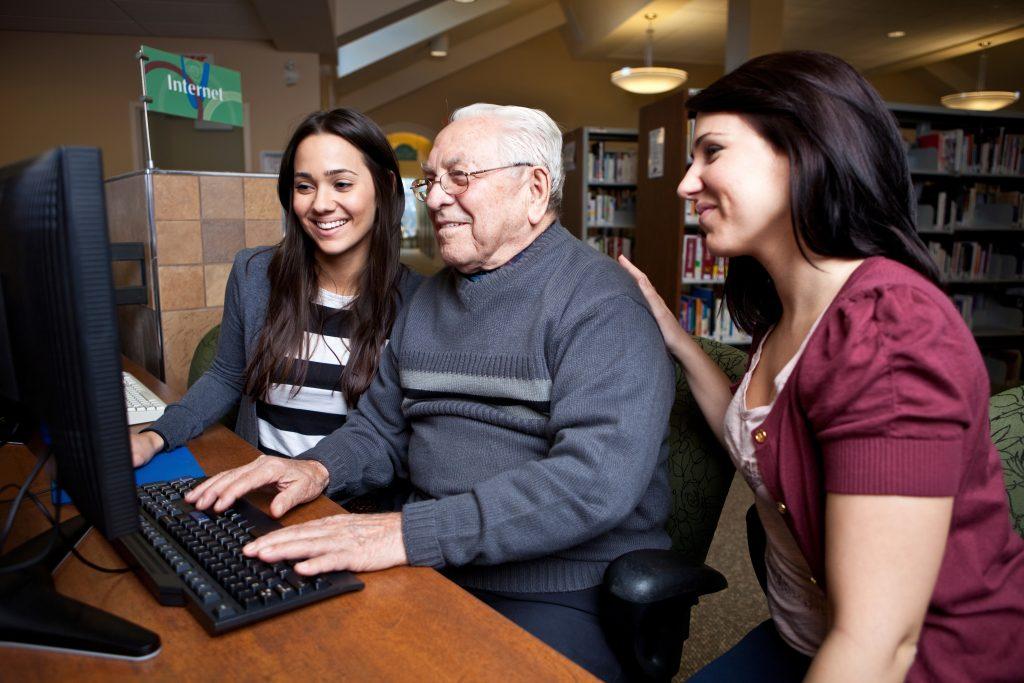 What Do I Need to Do Before I Apply to a School?
Before becoming a social worker, the student will need to have completed high school or received a GED equivalent. They will also need a GPA and SAT score that meets the schools' requirements. Students also need to complete an application, write an essay, collect recommendation letters and have a copy of their high school transcripts before they can apply to an accredited program.
Today, students are fortunate because there are so many degrees that can be studied online. With the COVID pandemic, this became, even more, the case.
---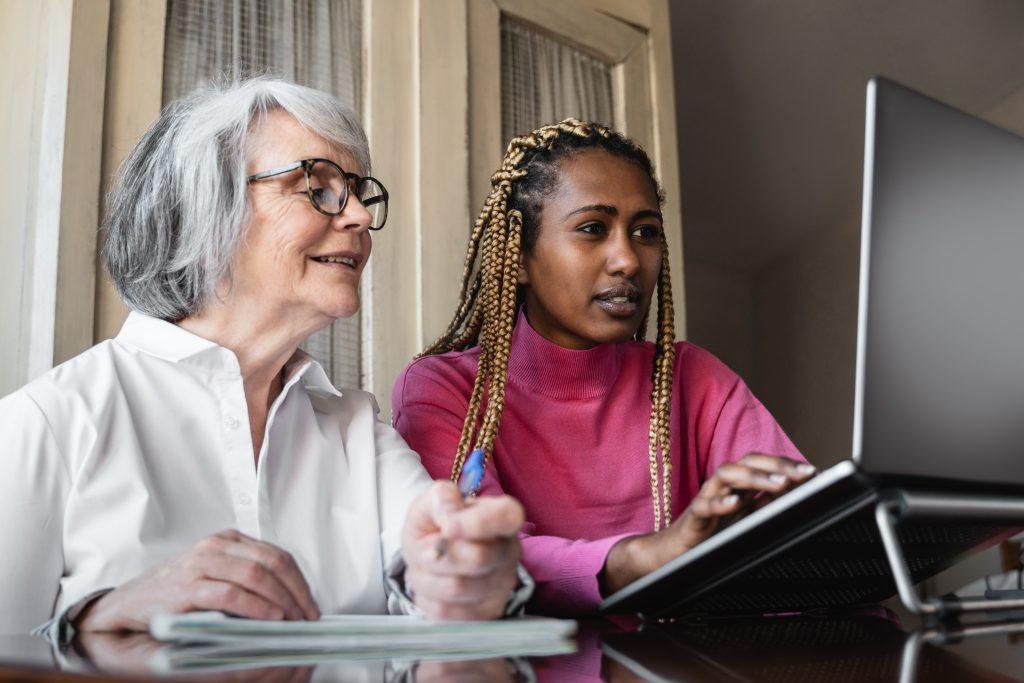 What Type of Degree Do I Need to Become a Social Worker – a BA or BS?
Those that are wondering "is a social work degree a BA or BS?" We have the answer. There are many different degrees a student may pursue, so it is not just the question, "what kind of degree in social work," it is more like, what type of social work do you want to explore.
There is more than one social work degree depending on the area the student wants to focus on. The student will need to have a degree in social work BA, BS, or BSW from an accredited source.
The Bachelor of science in Social Work (BSW) is the most common in social and economic justice
other undergraduate degrees are the Bachelor of Arts in Social Work (BASW) and the the Bachelor of Science in Social Work (BSSW)
Graduate degrees include Master of Social Work (MSW), Doctorate (DSW), or Ph.D. in Social Work like social and economic justice
Even those with a bachelor's degree in other fields can study for advanced degrees in social work. A degree gives students the skills they need in social work. Those with a Bachelor of science Social Work (BASW) gain general information in social work. So even with a bachelor's degree, students can get an entry-level position in the field.
Social work classes include not just classroom work, but all social work students must go out into the field and apply their knowledge and skills in a real-world setting. They may work in mental health clinics, family agencies, and other facilities.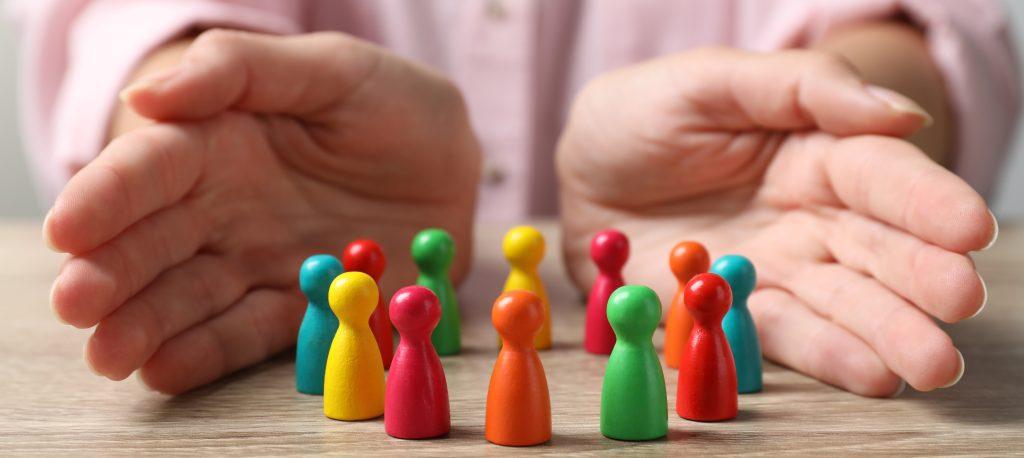 What Field of Social Work Pays the Most?
According to the United States Bureau of Labor Statistics, the median annual income per year for social workers is a little over $50,000. The pay rate depends on a variety of factors, such as geographical location and where the social worker is employed. The level of education of each social worker can also affect their income levels. It is the job of professional social workers to connect individuals to services and resources that can help them in their lives.
Area of Focus
The average social work salary can also depend on the area of focus for the social worker or the specialized area of social work. For instance, professional social workers in a healthcare setting, such as a hospital or other medical facility, can make around $58,000 per year. Social workers who work in child and Family Services for a state or local agency normally make around $48,000 per year. The pay is a similar rate for social workers in the field of human behavior and substance abuse.
Education and Degree Level
Since the level of education of each social worker has an effect on their salary, as do bachelor of social work degrees, licensure, and other credentials, the pay can vary tremendously. Some of the highest-paid jobs in the social work field include social work professors who make around $79,000 per year.
For graduates who work as executive directors of various social work organizations, the pay can be around $70,000 per year. A behavior analyst can make around $66,000 per year, while a licensed clinical social worker will make around $60,000 per year. Graduates who opt to work as school counselors will make around $58,000 per year. Social workers employed by the federal government in the areas of research and development can earn salaries as high as $83,000 per year, according to the United States Bureau of Labor Statistics.
Is Social Work a Good Career?
For students who have always been told that they are very caring, passionate, empathetic, and communicate well with others, social work may be a great field for them. Those types of qualities are very important when it comes to social work and to prepare students. Social work is a very noble field and can be a very good and lucrative career choice with good benefits. It is not, however, the highest-paid field in the workforce. For professional social workers who work in small, rural counties, the average income is only around $30,000 per year, yet many dedicate their lives to the profession.
For students who want to help others in things like social justice, social work is a great field. There are a variety of areas in which graduates with social work degrees can be hired. For example, a social worker who wants to help protect children can secure a job at a children's services agency. By working in the area of Child Protective Services, graduates will investigate child abuse and neglect. If a child is deemed to be in a bad situation, it is up to the social worker to file court actions to remove the child from their home environment and place them in a safer one.
Some graduates opt to work with domestic violence victims, helping them secure safe housing and navigate their way through the court system. Other graduates may want to work in the area of mental health and substance abuse or social justice. All of these areas of social work are extremely important in our society and when it comes to helping and protecting others. Social work is definitely a very rewarding field for those who want to help others.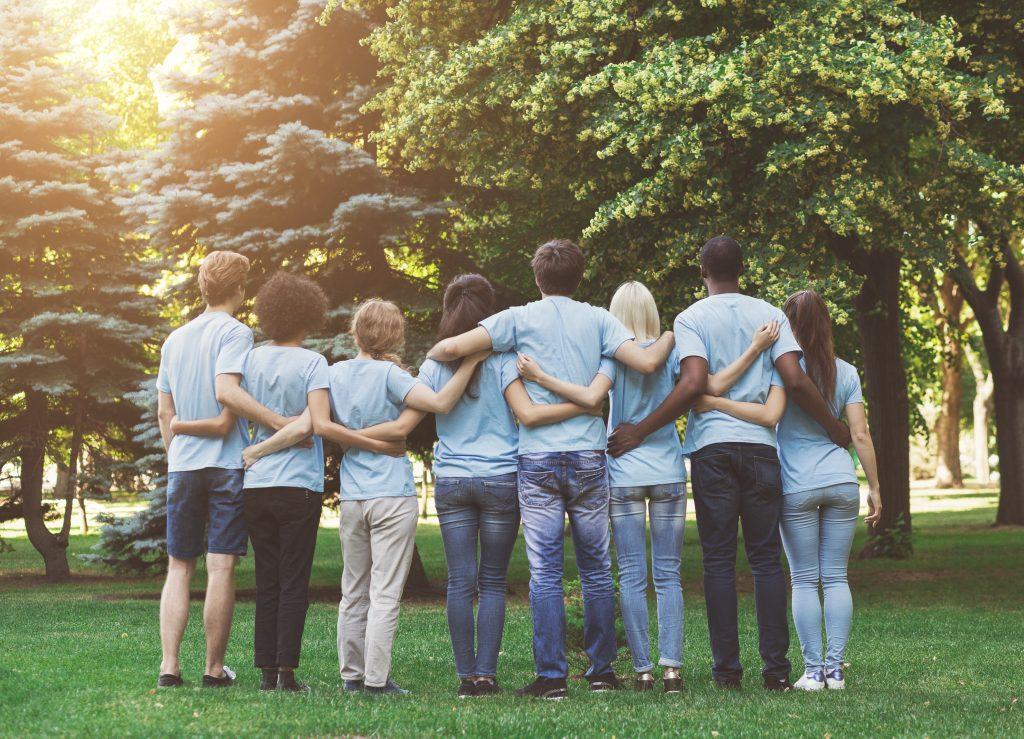 What are the Advantages of Being a Social Worker?
There are many advantages to becoming a social worker. For one thing, Mini social work programs are now offered fully online. This means students can work part-time or full-time jobs or raise a family while earning their degree in social work. you can participate in social justice activities at any time. This is due to the fact that online programs are very flexible and students can work at their own pace at any time, day or night.
What is the Job Outlook and Salary for Social Workers?
Social workers can make a decent income since the median annual earnings for social workers is around $52,000 per year, according to the United States Bureau of Labor Statistics. These professionals are in-demand and the job outlook for social workers is expected to increase by 12 percent between the years of 2020 and 2030.
They can also work in a variety of different settings. So, social work is a very versatile career. There are jobs working with children and foster parents in the area of child and Family Services. Or, social workers can also choose to work with the elderly in a nursing facility setting or work in a hospital. Some other areas that offer job opportunities include mental health facilities, substance abuse treatment facilities, and also domestic violence shelters.
Although social workers need to take and pass a licensing exam upon graduation, they have the option of moving that license from state to state. This means social workers have even more job opportunities if they want to move to a new location. Social workers can even work internationally if they want to. Graduates with a bachelor of social work in social work also have the option of specializing in certain areas of social work. This means they can choose which types of populations they work with depending on where their interests lie.
What are the Disadvantages of Being a Social Worker?
Some of the disadvantages for graduates with a social work degree include the fact that they will have to have a formal education period to be hired as a social worker in most career areas, graduates must have at least a bachelor of social work in the field of social work or a related one. Graduates with only an associate degree can obtain employment in the field but will make much less money and their options will be limited.
Cost
Obtaining a social work bachelor of science can be expensive since the entry-level education is a four-year degree or higher. This means graduates may have student loans to pay back once they begin working. Social work can be demanding and, in many cases, social workers have a large caseload to handle on a daily basis. They may also have to work long hours each day. For example, a social worker in the child protective field may have to work at night to handle a situation. This can include placing children in a safer environment, such as a foster home or relative placement.
Commitment
Social workers need to be on call quite often since these types of situations can occur at any time, day or night. Social workers are sometimes in dangerous situations. For example, a social worker may have to investigate child abuse or neglect at a drug house or other dangerous environment.
The field of social work can be very demanding emotionally since social workers sometimes deal with the worst when it comes to humanity. Due to various state laws and regulations, there are times when a social worker's hands are tied and they can not get the best outcome to help others. Social work can be very emotionally draining and rewarding.
---
Related: