The About page of the Social Work Degree Center showcases the SWDC staff and various other items for social work students and professionals.
Welcome to Social Work Degree Center.
Here you will find resources to help you choose the right social work degree program, information about what to expect from a social work career and keep current about relevant social work issues.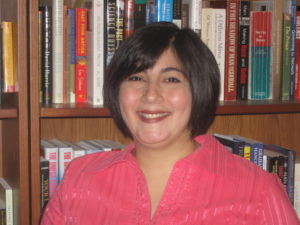 Our Team:
Stephanie Bosco-Ruggiero, M.A. is a PhD candidate at Fordham University Graduate School of Social Service. She holds a B.A. in Political Science from Vassar College and an M.A. in Urban Affairs and Public Policy from the Biden School of Public Policy and Administration at the University of Delaware. As an adjunct instructor, Stephanie teaches social policy in the classroom and online for Fordham GSS and Adelphi University School of Social Work. She also has taught Sociology 101 At SUNY Orange Community College. Stephanie has worked with Fordham GSS faculty on federally funded grant projects including the National Center for Social Work Trauma Education and Workforce Development, and the National Child Welfare Workforce Institute. Previously, she also worked for Neighborhood Housing Services of New York City as a community organizer and grant writer.
Currently, Stephanie has a freelance and consulting business focused on her main interests which include social policy, child welfare, spirituality in social work, mental health, and workforce issues. Stephanie is the co-author/author of seven published peer-reviewed journal articles and a book entitled Adopting older children: A practical guide to adopting and parenting children over age four.