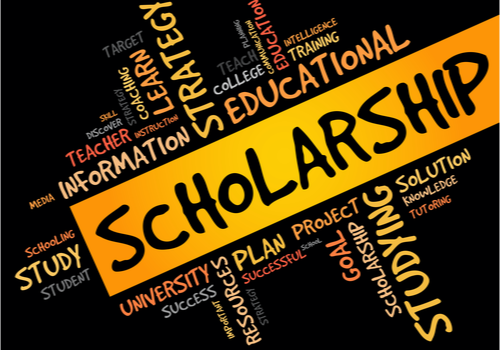 Social Work Degree Scholarships, Grants, and Loans are all ways you can pay for your college degree. Social work degrees are worthy investments for altruistic students wishing to give back to their communities in this helping profession. After all, the Bureau of Labor Statistics reports that social work jobs are growing faster-than-average by 12 percent through 2024. The only problem is that college tuition is also escalating. Becoming a social worker requires investing in at least four years of post-secondary education. For clinical practice, get prepared to foot a hefty bill for a Master of Social Work (MSW). The average cost for a master's degree is $20,335 each year. That's disconcerting for many considering the mean annual wage for social workers is only $45,900. Luckily, the following types of financial aid are available to cover your tuition burden.
Social Work Loans
Student loans are one of the major methods used to pay for social work degrees. After filing a FAFSA form, you could earn federal government assistance. Federal Perkins, Direct Subsidized, Direct Unsubsidized, and Graduate PLUS loans are the most common. U.S. citizens with valid social security numbers can qualify. Students must also enroll at least half-time at accredited colleges. Federal loans are typically capped at $9,500 to $12,500 per year. Loans will give instant funding to cover tuition costs, but you'll need to repay them with accrued interest. Be cautious with your borrowing to avoid being strapped with debt. In 2015, college graduates had an oppressive average loan debt of $35,051.
Private Social Work Loans
An excellent alternative to federal loans are private, no-interest loans. For example, the Bill Raskob Foundation offers interest-free loans to financially needy college and post-graduate students at accredited U.S. colleges. The average BRF loan amount is currently $5,000. Students are given 12 months after graduation before having to begin repayment. The Military Officers Association of America grants another interest-free loan to students under 24 who are children of active, retired, or fallen military personnel. For the $5,500, MOAA applicants must hold a minimum 3.0 GPA and have unmet need. There are also local programs like the Massachusetts No-Interest Loan and Dallas Hebrew Free Loan.
When loans start stacking up, you can turn to loan forgiveness programs to wipe away your debt. Social work majors are often eligible for the National Health Service Corps (NHSC) Loan Repayment Program (LRP). This provides up to $50,000 to excuse loans for mental and behavioral health clinicians after graduation. In exchange you must sign a two-year contract with any Corps-approved agency with a HPSA score from 26 to 14. There's the Public Service Loan Forgiveness Program too. After making 120 monthly payments, the PSLF can expunge the rest. Social work graduates who work at least 30 hours per week at a government or nonprofit, tax-exempt organization may qualify.
Social Work Grants
Grants are sources of free gift aid that won't need to be repaid. Most social work grants are given to fund students undertaking special projects. For instance, the Amy Adina Schulman Memorial Grant is available for U.S. or Canadian students who volunteer full-time for 30+ hours with a social justice program. Activities that advocate for civil rights, peace, economic equality, and environment sustainability would meet the criteria. The American Board of Examiners in Clinical Social Work (ABECSW) offers the Judith Holm Memorial Award for $2,000 to MSW students who write a paper about interventions from their final-year field placements.
Since 1987, the National Association of Social Workers (NASW) has awarded the Ruth Fizdale Grant Program to two graduate students for $3,000 each. Eligible MSW candidates must be piloting research projects that address policy issues related to people with disabilities. Similarly, the NASW funds the Social Work HEALS Grant program to support policy fellowships for PhD or DSW students who work in health policy practice in Washington, DC. Awards provide up to $65,000 directly to recipients' universities. Since social work grants are geared towards graduate students, undergraduates may look to federal sources. The Federal Pell Grant, FSEOG Grant, or Iraq and Afghanistan Service Grant are viable options.
Social Work Scholarships
By far, the greatest source of no-cost financial aid for social work majors is scholarships. There are both merit- and need-based scholarships awarded by various community organizations. For example, the Davis-Putter Scholarship is gifted for $10,000 to degree-seeking social work students at accredited higher learning institutions. Qualified recipients must be taking part in social activism to fight racism, sexism, LGBT discrimination, and other oppression. The Verne LaMarr Lyons Memorial Scholarship is granted for $5,500 to MSW students who are committed to serving African American populations. Attending a CSWE-accredited program and having NASW membership in good standing is required. The Consuelo W. Gosnell Memorial MSW Scholarship is another choice.
Minority Social Work Scholarships
Minority social work majors can gain access to their own scholarship opportunities. The Dr. Joyce Beckett Tuition Scholarship is awarded for $2,000 to two African American students. Submitting an application, letters of recommendation, and two-page letter of purpose to the National Association of Black Social Workers (NABSW) is required. Likewise, the National Association of Puerto Rican-Hispanic Social Workers (NAPRHSW) offers $2,500 to Latino/a students entering an accredited graduate program for social work. Selection is based on academic merit and commitment to social justice in Hispanic communities. American Indian or Alaska Native students pursuing an MSW with a minimum 2.0 GPA could earn the IHS Health Professionals Scholarship as well.
Other Social Work Scholarships
Those active in Greek life could unlock added scholarships. Since 1975, the Zeta Phi Beta Sorority has provided the $1,000 Mildred Carter Bradham Social Work Scholarship. This renewable award is gifted to ZPB members who are pursuing a graduate degree full-time at a CSWE-accredited institution. For males, the Omega Psi Phi Fraternity awards the George E. Meares Memorial Scholarship each May for $5,000. Full-time graduate students must be studying social work, criminal justice, or sociology to be eligible. There's also the 11 Pi Gamma Mu Scholarships for $1,000 to $2,000. Pledged members in the social sciences who are in the first or second year of graduate study may apply.
Still Lacking Funding?
It's possible that these three financial aid resources may not be enough. You may have to dig deeper with your research. Look for private aid gifted by religious, cultural, corporate, or service organizations. If you're already working full-time, take advantage of any employer tuition assistance programs offered. Otherwise, campus employment could help. Federal Work-Study (FWS) and graduate assistantships are great ways to earn partial to full tuition waivers. Anyone who's served in the U.S. Armed Forces and been honorably discharged can earn VA benefits under the Yellow Ribbon Program. If you're still in high school, open a 529 College Savings Plan to pinch your pennies for a future social work degree.
Top 20 Scholarships For Social Work Degree Students
When Should I Apply for Social Work Scholarships?
Where Do Find Scholarships For My Social Work Degree?
How to Source Scholarships and Other Means of Covering Tuition Costs
---