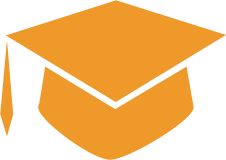 Discover The Best Social Work Degrees
We hope to help you find everything you want to know about Social Work Degrees. From undergraduate to PhD, we will help you prepare for a career in social work.
Important Aspects of Social Work
Social work is a human services profession that's concerned with improving the quality of life for individuals, families, groups, and communities. Becoming a social worker will place you on the frontlines advocating for social justice and addressing challenges that thwart well-being. Social work is a licensed field that requires professionals to hold at least a Bachelor of Social Work (BSW) degree. Choosing this education pathway can pay off though because employment of social workers is expected to rise by 12 percent through 2024. The expected 74,800 new jobs will be divided into social work's two main groups: clinical and non-clinical. Below we'll compare the two subsets to determine your vocational calling in social work.
Clinical Social Work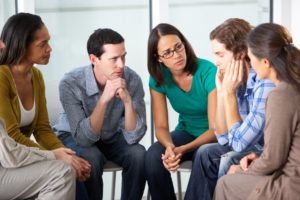 As its name suggests, clinical social work is a healthcare profession focused on the diagnosis, treatment, and prevention of psychological disturbances. Clinical social workers design therapeutic interventions that help clients change maladaptive behavior or cope with unalterable situations. They're mental health practitioners who apply strengths-based approaches to strengthen clients' functioning. Clinical social work jobs are involved with treating anxiety, PTSD, alcoholism, eating disorders, autism, and more. It's estimated that there are 155,590 clinical social workers in the United States earning an average yearly salary of $54,020. Practicing in clinical social work will require an accredited MSW degree and state licensing as a LCSW.
Clinical social work is a large division offering diverse areas of specialization for treating people who aren't healthy mentally. Every type of clinical social worker establishes a trust relationship for evaluating and resolving issues that affect client health. For example, some popular clinical specialties are:
Substance abuse social worker: Focus on leading clients through withdrawal and recovery from drug addiction.
Trauma social worker: Care for individuals who're suffering lasting effects from violence, disaster, and grief.
Oncology social worker: Devoted to addressing the emotional impact and stress of cancer diagnoses.
Geriatric social worker: Guide elderly adults through aging, especially those with Alzheimer's disease.
Palliative care social worker: Relieve physical and emotional pain for hospice patients facing terminal illness.
HIV/AIDS social worker: Advocate for individuals and families affected by these immune deficiency syndromes.
Non-Clinical Social Work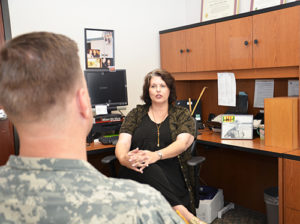 Non-clinical social work is literally the opposite; it's concerned with helping healthy clients navigate everyday issues outside the healthcare arena. Most non-clinical jobs are offered by private, nonprofit, and charitable organizations rather than medical facilities. Becoming a non-clinical social worker equates to fighting to eliminate key societal problems like discrimination and homelessness. Non-clinical social work can take place at the micro, mezzo, or macro level to influence interventions across entire troubled communities. These careers have less education constraints, so holding a BSW degree could be sufficient. Non-clinical social workers make slightly less than clinical professionals with an average annual wage of $46,610 though.
Unlike clinical social work, this division focuses on removing roadblocks for clients whose basic physical or emotional needs aren't being met due to injustice. Several specialization areas are available for non-clinical social workers to leave lasting marks on citizens' lives. For instance, popular non-clinical careers are:
Military social worker: Attend to the unique needs of Armed Forces veterans returning to civilian life.
School social worker: Create plans to improve K-12 students' academic, social, and career development.
Child welfare social worker: Protect children from situations of abuse and neglect for positive home life.
Occupational social worker: Help workers resolve problems impacting their job search and performance.
Corrections social worker: Rehabilitate criminals and foster a successful transition back into society.
Community social worker: Establish social service programs to give needed resources to marginalized peoples.