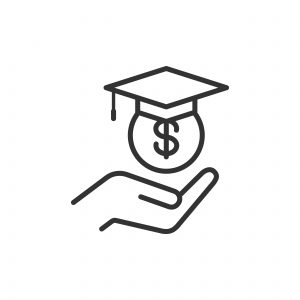 Finding social work scholarships for degrees may be the reason some are able to earn a degree. Becoming a social worker to care for your community's most vulnerable people in times of need can be startlingly expensive. Inside Higher Ed reported that tuition has risen 3.2 percent at public and 2.4 percent at private colleges since 2007.
Published annual costs currently average $11,814 and $34,740 respectively. As if multiplying those figures by four isn't scary enough, most BSW majors tack on additional time for a Master of Social Work. Getting certified even charges extra with ASWB Exam rates of $230 to $260 each try. However, financial aid helps reduce the amount you have to pay out-of-pocket. In addition, social work scholarships will donate free money toward your human services preparation to maximize the median annual wage of $44,539 on PayScale later. In this article, we'll explore the five best places where you can find social work scholarships for a social work bachelor's degree or graduate degree that won't break the bank.
Are There Social Work Scholarships Available For Social Workers?
Yes, there are many scholarships available. Social work is a field that involves helping individuals, families, and communities in need. It is a profession that requires a high level of dedication, commitment, and compassion. Scholarships are available to support individuals who are interested in pursuing this career.
Many universities, colleges, and organizations offer scholarships for undergraduate students, graduate students or doctoral students pursuing social work or pursuing a career in the field. Graduate scholarships and a scholastic and service scholarship for doctoral students in a graduate program may be based on academic merit, financial need, or other criteria, such as community involvement, leadership, or advocacy.
In addition, there are also specialized scholarships available for specific areas of social work, such as child welfare, healthcare, mental health, and aging. These scholarships may be offered by professional organizations, foundations, or private donors.
It's always a good idea to research and apply for as many scholarships as possible to help fund your degree in social work and achieve your career goals in social work.
---
1. Professional Associations
The professional associations are known for giving networking advantages, but you can also unlock college tuition awards if you join. The National Association of Social Worker (NASW) currently offers its 320,000 members 16 funds. For example, the Consuelo W. Gosnell Memorial Scholarship gifts $4,000 yearly to 10 MSW graduate students following the Ciudad Juarez natives' footsteps working with Hispanic/Latino persons. The National Association of Black Social Workers scholarships are designed to encourage African-Americans to go into social work even doctoral students.
The Association of Oncology Social Work (AOSW) presents the Betty Vargo Palliative Scholarship. The award of $1,000 to MSW majors focused on end-of-life hospice practice. The Council on Social Work Education (CSWE) awards the Minority Fellowship worth $6,500 to full-time, direct-practice MSW graduate students of diverse races with a 2.5-day Alexandria conference. In addition, each state national association chapter offers programs like Alabama's Torchbearer Scholarship and Delaware's MSW Scholarship too.
---
2. Health Care Providers
Clinical jobs are poised for 20 percent growth by 2026, so it's unsurprising that many medical facilities are supporting new talent with financial aid. For instance, Holland Hospital would let Michigan residents within 18 months of MSW completion claim the $2,000 Volunteer Auxiliary Scholarship. A Place for Mom donates $1,000 to its Senior Wisdom Video Scholarship competition where BSW or MSW majors record two minutes speaking their gerontology practice goals.
Located in Greenfield, Indiana, Hancock Hospital has a March 1st deadline for its $2,000 Health & Wellness Scholarship that labels social work an eligible field. Massachusetts General Hospital, the U.S. News & World Report's #1 pick, started the $750 Tufnell Park Scholarship Fund to discount nursing or social work tuition. Similar options are available at Grant Memorial Hospital and MetroWest Medical Center.
---
3. Community Foundations
Looking local at public charities in your city or metropolitan area could unearth plenty of social work degree scholarships. For example, the Winston-Salem Foundation started the $1,700 Marcus Raper Zimmerman Scholarship in 1984. This award helps undergrads like BSW majors serve the physically disabled. Until April 1st, West Michiganders apply to the Grand Rapids Community Foundation for its $1,000 Jackie Klinesteker Minority Scholarship that also requires mental health career objectives. There is also the Melanie Foundation Scholarship, the Freemont Foundation scholarship program, and many memorial scholarship programs.
Ranging from $600 to $6,000, the Hampton Roads Community Foundation bolsters Virginians with funds like the Victor & Ruth H. Goodman Memorial Scholarship for Clinical MSW graduate school students. Honoring Julia Villarroel, the Silicon Valley Foundation has the $12,000 Social Justice Scholarship for Palo Alto natives active in both immigrant services and attending a full-time bachelor's. Other possibilities include the Maine Community Foundation, Triangle Community Foundation, and also Kosciusko County Foundation.
---
4. Faith-Based Church Organizations
Religious denominations follow God's call of giving by helping congregants afford four-year collegiate training for human services careers. For instance, Bethesda Lutheran Communities devotes $30,000 yearly to 10 Scholastic & Service Scholarships that could suit BSW majors specializing in disability services. On May 15th, the Presbyterian Mission closes the $3,000 Opportunity Scholarship. This award is for undergraduate and graduate students with both GPAs above 2.5 and social service goals.
Founded by Dr. Aaron Friedenwald, the Jewish Community Center has a $10,000 Graduate Scholarship open to MSW majors agreeing to work in the JCC Movement for 24 months. Social work is one qualifying major for the Islamic Scholarship Fund, which has given $857,100 to 280 Muslims since 2009. Also, check out the Knights of Columbus' John W. McDevitt Scholarship for Catholics and the Abyssinian Baptist Church Scholarship.
---
5. Scholarships For Social Work at Colleges and Universities
The CSWE-accredited educational institution where you're pursuing your social work degree is perhaps the most obvious financial aid source. For example, the Ram & Usha Singh Scholarship awards up to $4,000 total to upper-division BSW or MSW majors at Grand Valley State University who are non-U.S. citizens. At Dominican University, the $2,500 Davlin Family Scholarship program in Aging helps undergraduate students with minimum of 3.5 GPAs and internships with older adults.
Junior Bachelor of Social Work majors at the University of Iowa must submit three-page essays by April 13th for the $4,000 Jean H. Winter & Robin Odem Award. Missouri State University grants the $750 Liliana Sanchez Memorial Scholarship for minority taking 6+ credits in Joplin. Funding is abundant at West Virginia University, Boston University, Loyola University Chicago, CUNY Hunter College, and many more such as graduate social work program.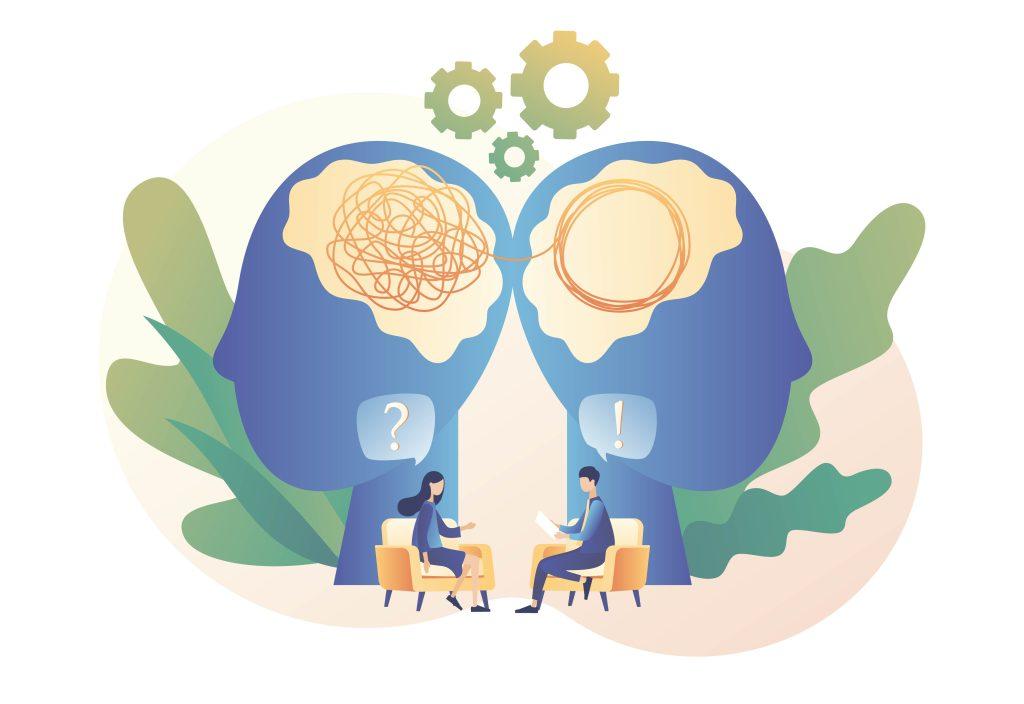 How do I qualify for a social work scholarship?
If you need financial assistance for higher education such as doctoral students, the qualifications for a social work scholarship can vary depending on the specific scholarship. Here are some general tips on how to increase your chances of qualifying for a social work scholarship:
Research scholarships: Look for graduate scholarships that are specifically designed for social work undergraduate students pursuing this carrer. You can check with professional organizations, universities, and non-profit organizations that work in the social work field.
Meet eligibility requirements: Check the eligibility criteria of each scholarship program and make sure you meet the requirements. For example, some scholarships may require a minimum GPA or specific academic achievements.
Demonstrate financial need: Many scholarships are awarded based on financial need, so make sure to fill out the Free Application for Federal Student Aid (FAFSA) and any other financial aid applications required by the scholarship.
Highlight your achievements: Scholarships may also be awarded based on academic or personal achievements, so be sure to highlight any awards, volunteer work, leadership positions, or other accomplishments on your scholarship application.
Write a compelling essay: Many scholarships require an essay or personal statement. Use this opportunity to showcase your passion for social work and explain why you would be a good candidate for the scholarship.
Get letters of recommendation: Many scholarships require letters of recommendation from professors, employers, or community leaders. Ask individuals who know you well and can speak to your skills, character, and potential. If you're already in school, you may need a letter from a faculty member.
Apply early: Many scholarships have early application deadlines, so make sure to apply as early as possible. Don't wait until the last minute to submit your application especially for doctoral students.
Social work scholarships for graduate studies will also want to know your expected dissertation completion date.
Remember to read the application requirements carefully and follow all instructions. By demonstrating your qualifications and highlighting your passion for social work, you can increase your chances of qualifying for a social work scholarship.
Several other scenarios can help graduate students pursuing a scholarship such as developmental disabilities, racial or ethnic minorities, already working in the mental health field, doing dissertation research related work, students pursuing a degree in criminal justice, black social workers scholarships,
Scholastic achievement and service are two important aspects of being awarded a scholarship. The National Association of Black Social Workers (NABSW) offers the Minority Fellowship Program (MFP) to help students of color access higher education in the field of social work. The program provides funds for both undergraduate and graduate social work students who demonstrate financial need and are committed to the social work profession.
The MFP provides an opportunity for prospective social work students who are racial or ethnic minorities to gain access to a graduate social work program and to a doctoral program in social work. In addition to receiving financial assistance, MFP recipients are also eligible for additional support services such as mentoring and leadership training.
MFP applicants must demonstrate financial need and meet the requirements for admission to a graduate social work program. They must also demonstrate an understanding of the social work profession, the importance of outreach and health communications, and a commitment to serving racial or ethnic minorities, persons with developmental disabilities and/or mental health issues.
Doctoral candidates must also demonstrate a commitment to research related to healthcare social work education and must have an expected dissertation completion date within three years of the beginning of the fellowship. In addition, they must demonstrate financial need and be members of the National Association of Black Social Workers.
The MFP provides a great opportunity for minority students looking to pursue a degree in social work. By providing financial assistance and additional support services, the MFP helps to ensure that students of color are able to access the education and training they need to succeed in the social work profession.
---
Finding Your Scholarships For Social Work
Other nonprofits have stand-alone social work degree scholarships that don't really fit any of the above categories. Use Google or tools like Peterson's to find these opportunities, such as the George Foundation Scholarship, Dr. Alma Adams Scholarship, Jackie Spellman Scholarship, Emerson-Hoopes Scholarship, Ima Hogg Foundation Scholarship, Davis-Putter Scholarship, Roothbert Fund, and also Patty Gibbs-Wahlberg Scholarship.
Whether you are looking for a BSW or MSW scholarship, an accelerated MSW, or a traditional MSW degree program, there is a scholarship for you. You just need to find it!
What is the freemont foundation scholarship?
The Freemont Foundation Scholarship is a one-time, need-based scholarship for high school students and college students who are from economically disadvantaged backgrounds and are pursuing a college education. The freemont foundation scholarship program helps to cover tuition, fees, books, and supplies for the applicant's post-secondary education. As mentioned before the freemont foundation scholarship program is a great option to explore.
What is a memorial scholarship?
A memorial scholarship is a type of scholarship that is set up in honor of someone who has passed away. The memorial scholarship is typically established by friends, family, or organizations to celebrate the life of the person who has passed away and to encourage others to continue their education. The scholarship may be annual, renewable, or a one-time award.
What is the Melanie foundation scholarship?
The Melanie Foundation Scholarship is a scholarship program established by The Melanie Foundation to provide financial assistance to eligible college students who are in pursuit of higher education. The scholarship is available to students from all backgrounds, with preference given to those who have experienced significant life challenges, such as poverty, homelessness, illness, or abuse. The scholarship is intended to provide financial support for tuition, books, housing, and other related expenses.
Are There Black Social Workers Scholarships?
Yes, there are scholarships available specifically for black social workers. For example, the National Association of Black Social Workers offers the Ethel Louise Armstrong Scholarship, which provides financial assistance to Black students interested in Social Work or a related field. Additionally, the American Psychological Association (APA) offers the Minority Fellowship Program, which awards fellowships to members of racial and ethnic minority groups who are pursuing doctoral students training in psychology.
What is the National Association of Black Social Workers?
The National Association of Black Social Workers (NABSW) is a national organization of African American social workers and allies dedicated to enhancing the quality of life and empowering African American communities through advocacy, leadership development, and the promotion of social justice. Founded in 1968, NABSW is the oldest and largest membership organization of African American social workers in the United States. The organization's mission is to promote social, economic and political self-sufficiency through education, research, advocacy, and social action.
Do I have to pay back scholarships?
No, scholarships are generally considered to be gifts and do not have to be repaid like other forms of financial support. Unlike student loans, which have to be repaid with interest, scholarships are usually awarded on the basis of academic, athletic, or other achievements, financial needs, or other criteria. Scholarships can be awarded by a variety of sources, including universities, private organizations, foundations, and government agencies.
However, it's important to note that some scholarships may have certain conditions or requirements that need to be met in order to maintain the scholarship. For example, some scholarships may require that the student maintain a certain GPA or remain enrolled in a specific major or program. Failing to meet these requirements may result in the scholarship being revoked, and the student may be required to repay any funds that have already been disbursed.
It's important to carefully read and understand the terms and conditions of any scholarship you receive, including any obligations or requirements that come with it. If you have any questions or concerns about a scholarship, be sure to contact the scholarship provider for clarification.
---
Related: