Last Updated on May 24, 2023 by SWDC Reviewer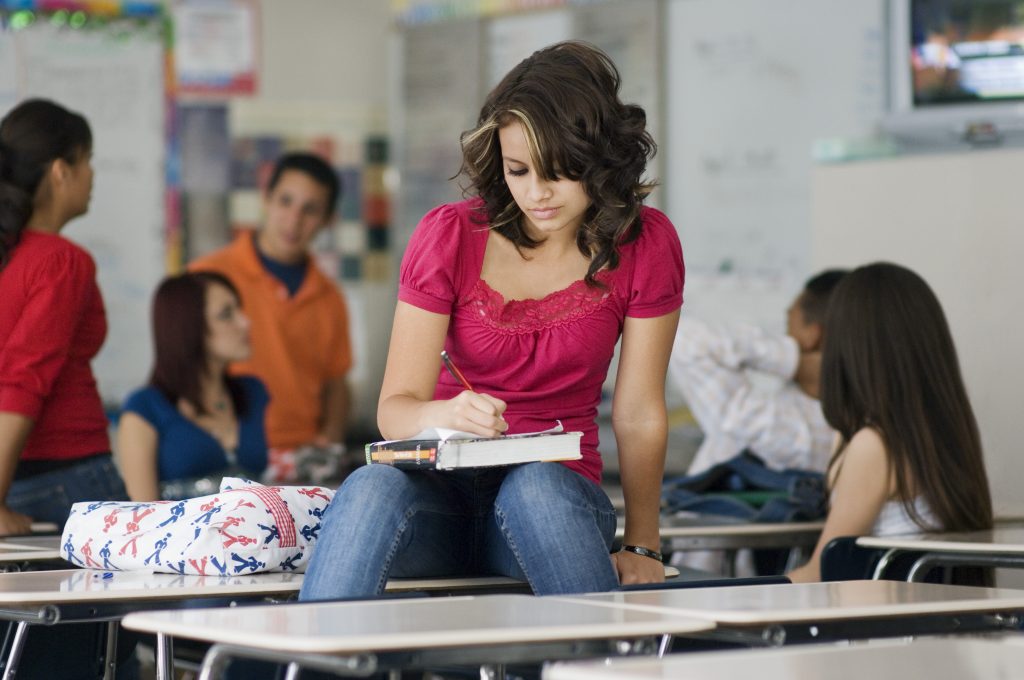 A school social worker's job description is to provide services to students to enhance their emotional and academic well-being. Have you ever wondered what a school social worker does? They have a lot of responsibility. Often a child's happiness and well-being can be enhanced by the presence of school social workers.
---
What Does a Social Worker Do in a School?
School social workers have a lot of responsibility on their shoulders as they deal with children with issues. For example, they may have problems with other parents or other issues that keep them from having a safe and happy childhood. In addition, they are responsible for helping children struggling with classes improve their performance.
For those who have wondered what social workers do in schools, here is a sample of their many responsibilities. School social workers, or licensed social workers, play a critical role in schools and educational settings. School social workers offer services to ensure their emotional, mental and physical well-being.
---
Job Description of a School Social Worker
Here is the school social worker's job description. First, Social workers work within the school system to provide services to students to enhance their emotional well-being, which is critical in improving their academic performance. They are typically employed by the school district or work with an agency that contracts social workers to different schools.
They are responsible for helping students, families, teachers, coaches, and also other staff members address problems a child may be having. This includes truancy, rebelliousness, aggressiveness, and also social withdrawal. Other issues include physical, emotional, or economic issues at home. In addition, school social workers often work with students struggling with substance abuse, physical abuse, and sexuality issues, typically in higher grades.
---
What Are the Requirements for School Social Workers?
To be qualified as a school social worker usually means that the worker has at least a bachelor's degree and may even have higher educational degrees based on their job. The qualifications are dictated by the school district or employing agency.
Here is a list of what do social workers do in schools and their responsibilities:
Conducting psychosocial assessments, educational, and also social histories
Assessing students for substance use or abuse, support systems, physical and also emotional functioning, addressing barriers to academic performance, peer pressure problems, suicidal or homicidal thoughts, and other similar issues.
Developing and implementing treatment options developed to support student self-determination
Providing therapeutic services like individual, family, or also group therapy to help the student deal with difficult issues
Providing crisis management services, addressing safety issues
Advocating for student services
Providing case management services like referrals to community-wide resources, collaboration with other professionals
Providing training and workshops to teachers, school staff, and also parents
Conducting home visits when necessary
Identifying and resolving ethical/race issues
Managing and supervising staff and aiding when needed
Contributing to a multidisciplinary treatment team to help all students
---
School Social Worker Education and Training
School-based social worker job descriptions can vary based on the social worker's education. School social workers can usually begin their careers with a bachelor's degree in social work or similar fields of study. However, some states require that before becoming a school social worker, the job seeker must have a minimum of a master's degree in social work from an accredited university or school.
Each state has different criteria, but students must meet the licensing and certification requirements as dictated by the state. Often, some school social workers explore getting a doctorate to make them more competitive and demand more money. However, they typically work in schools that cater to children with issues. Additionally, they work in impoverished areas since they generally have more problems and require more help.
---
School Social Worker Experience Requirements
In most cases, school social workers need to complete an internship as part of their school education. Their fieldwork is essential as it gives them on-site experience under the guidance of school administrators and their professors to prepare for their job in school social work.
Furthermore, they need a license before they start their career path. Licenses can range from a Licensed Master of Social Work (LMSW) to a Licensed Clinical Social Worker (LCSW). However, in most cases, it takes two or three years of supervised clinical social work to earn a license.
---
Salary Expectations
Along with the school-based social worker job description, we need to discuss the financial advantages of being a school social worker. According to the Bureau of Labor Statistics, on average, a social worker makes around $59,489 a year. However, salaries can vary depending on the school's location, experience level, and educational background of the applicant.
---
Your Career
So, those considering a job in social work should review the school social worker's job description as it might lead to considering it as a career.
---
Related: