Last Updated on December 4, 2023 by Contributing Editor
To become a licensed Social Worker you need to complete an accredited BSW or MSW social work program and then apply for a state license. Do you want to become a licensed master social worker? A common perception of the Social Work profession is that licensed clinical Social Workers only provide services to people living in poverty. This idea may have been accurate during the early years of the profession. However, the field has expanded to include services in various settings such as schools, private practices, clinics, and hospitals.
According to the May 2020 Bureau of Labor Statistics report, the Social Worker occupation will show an overall 12% growth from 2020-2030. These statistics suggest that Social Work is one of the fastest-growing professions in the United States. This news is promising for recent college graduates and career changers seeking employment in this stable field.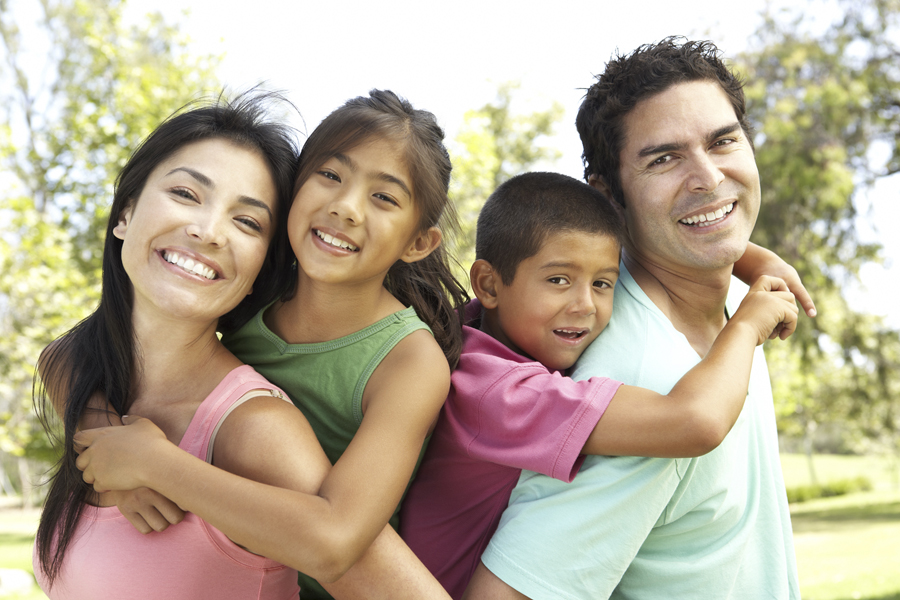 ---
How Do You Become A Licensed Clinical Social Worker?
Social Work licensing varies from state to state, but the general requirements are the same in most areas. In order to become a licensed Social Worker, you need to take these three broad steps.
Education – Earn a Social Work degree

License – Apply For State Social Work Licensure

Testing – Take and pass an ASWB Licensing Exam
---
Social Work Undergraduate Degrees And Education
Unlike other careers where an unrelated degree can get your foot in the door, most states require a specific msw program in social work to qualify for an introductory license. Therefore, a Bachelor's degree in Social Work (BSW) is the standard degree earned by students interested in employment in Social Work.
In some instances, you need a graduate degree to meet the requirements necessary to become a Social Worker. In addition, prospective students should note that each state has different requirements for licensure eligibility, such as supervised experience. Finally, since states issue licenses, an interstate move could cause issues with your license.
No matter which degree path you take, potential licensed clinical Social Workers will want to ensure that the msw program has accreditation from the Council of Social Work Education (CSWE). Most states require that the degree comes from a CSWE accredited school, so spending money elsewhere is likely a waste.
---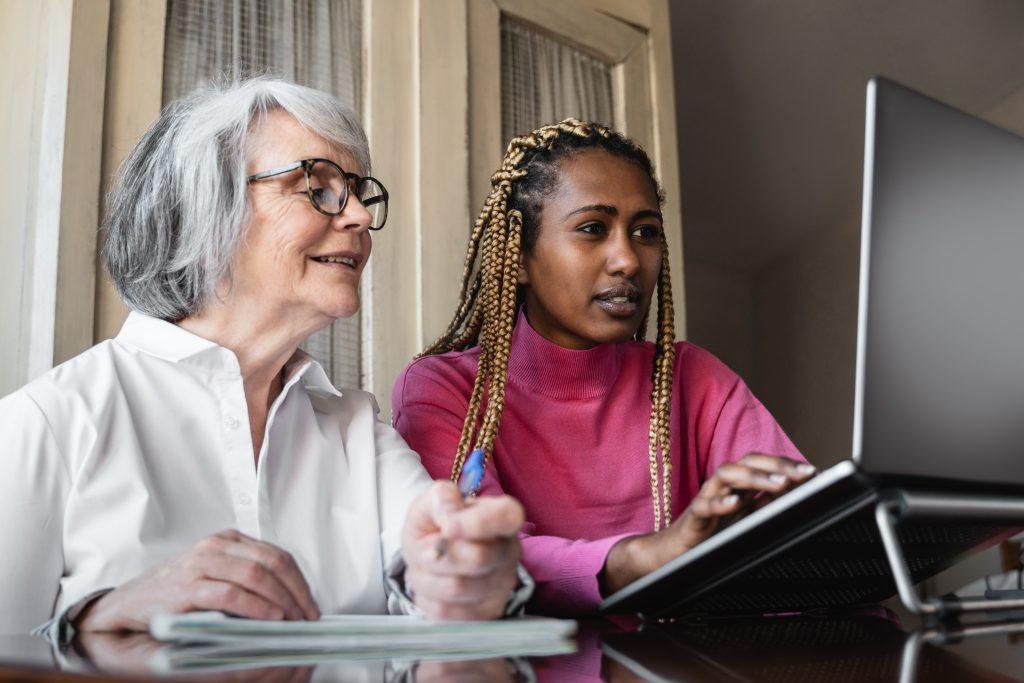 Social Work Undergraduate Coursework
Although the coursework for an undergraduate degree varies by university, many prospective Social Workers take courses that include:
Cultural Diversity

Sociology

Psychology

Ethical Analysis

Welfare Programs

Community Outreach

Substance Abuse Education

domestic violence course
clinical services course
---
Social Work Graduate Degrees And Education
If you have a bachelor's degree, you can supplement your education with a Master's in Social Work (MSSW). This degree path will typically take one to two years, depending on the field of your Bachelor's, your course load, and chosen school.
However, a general guideline is students with an undergraduate degree in Social Work can enter a master's program with advanced standing and complete it in about one year. On the other hand, students can enter the same program with an undergraduate degree in another field. For these students, it will typically take two years to finish the master of social work.
There are many good reasons Social Workers pursue graduate-level training in their field. A graduate degree provides more advanced licensing and career options. Social Work pay increases significantly with a graduate degree. In addition, a master's degree enables students to become more knowledgeable in their field. This advanced knowledge and training allow Social Workers to provide a higher level of service to their clients.
After a master of social work master's degree, students can pursue a Doctorate in Social Work (DSW), enhancing their knowledge and credentials. Still, it is not necessary for licensing and practicing social work.
---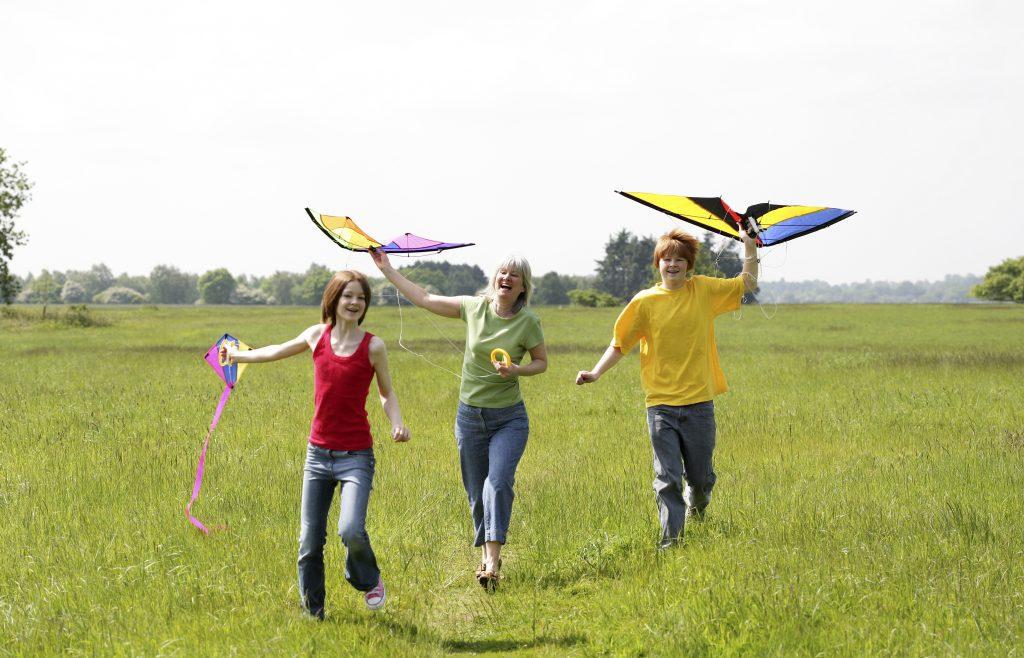 Social Work Graduate Coursework
Once students get to the graduate level of study, coursework may differ for concentrations and specializations. For example, students often choose to pursue a micro-level course of study that trains them to work with individuals. Others may pursue a macro-level course of study that prepares students to work with systems. The classes for these two tracks are different. The coursework usually diverges in the second year of a master's program as students choose different practice areas.
Graduate-level coursework in Social Work includes some of the classes below.
Internships

Advanced Theory

Advanced Mediation Training

Fieldwork

Policy Development

running a private practice
clinical examination
---
What Is Licensing In Social Work?
Social Work is a licensed profession that studies human behavior. Therefore, to practice, you must earn a state-issued Social Work license and abide by the regulations where you practice. In addition, there are several tiers of licenses that regulate the types of service that a worker is permitted to provide.
Unfortunately, not every state mandates that social workers have a license. Still, individual employers in those states are unlikely to accept any applicants without an appropriate license. The Association of Social Work Boards has a list of the licensing boards for each state. On their website, you can find your state and research the specific requirements for where you live to become a Social Worker.
---
What Are The Different Types Of Social Work Licenses?
Social Workers are mandated to possess current licenses in each state in which social workers perform Social Work services. Therefore, it is essential to determine licensure requirements before pursuing employment in Social Work. To find the exact licensing requirements in your state, go to the Association of Social Work Boards (ASWB) and search by state.
Although the needs of each state vary, there are different general levels of Social Work licensure. In addition, all licenses are subject to renewal requirements and fees.
---
Initial Licenses
Initial Licenses are for Social Workers who earned an bachelor's degree in with a clinical social work license. This license is often a Licensed Baccalaureate Social Worker (LBSW). Applicants typically start with this entry-level license that requires supervised fieldwork. A senior license holder or another social work associate with similar seniorities, such as a licensed psychologist, can supervise them. After the applicant achieves a minimum number of work and field hours, they may apply for the following license tier. There is usually a clinical exam to test their knowledge as part of the application to pursue licensure.
---
Master Licenses
Msw programs are for aspiring Social Workers who possess an initial license and a graduate degree in Social Work. The credential is often the Licensed Msw programs. Many states require candidates to pass a state examination to earn an LMSW. The second tier in most states will allow license holders to do a mix of supervised and unsupervised social work. Social workers advance once you pass a similar application and advanced generalist exam process if the state has a middle tier. When they complete the second tier, or if the state doesn't have one, they will practice social work without supervision. They may qualify for administrative roles with a higher level of scrutiny with a msw program.
---
Clinical Licenses
Clinical Licenses are for Social Workers who have a graduate degree in Social Work and years of post msw supervised experience with up to date information, such as a master of social work. This designation is a Licensed Clinical Social Worker lcsw.
---
Social Work License Continuing Education 
Earning a license isn't the end of the process. Most states have continuing education as part of their licensing requirements. Continuing education ensures that licensees are up to date on new information, best practices, and laws that directly affect their practice. CE is an essential component of many licenses since regulations and laws frequently change. There won't be a full course load. Still, social workers can expect to spend several hours per semester with supplemental learning, despite having a master of social work.
---
Social Work License Renewal
Most licenses need renewal each year or two, but the requirement varies from state to state. However, to renew a license, you must be up to date on your continuing education requirements and in good standing despite having a master of social work.
---
What Is The Social Work Licensing Compact?
The Association of Social Work Boards (ASWB) is creating a Social Work Licensing Compact. The compact will make it easier to obtain a license to practice in a state other than your original licensing state. Similar license reciprocity compacts already exist for nursing and other licensed professions. Building the compact infrastructure may take a few years, but it is coming sometime in the future.
---
What Is The ASWB Licensing Exam?
To obtain a state license, applicants must take and pass one of the Association of Social Work Boards (ASWB) Exams thru the state board. All states use the same ASWB exams and state board for social work licensure. There are five categories of ASWB exams:
Associate

bachelor's degree

master of social work

Advanced Generalist

Clinical
What Are Social Work Certifications?
Beyond a license, the National Association of Social Work (NASW) and state board has advanced practice specialty credentials that highlight specialized training. So, all licensed workers can apply for certification if they meet the requirements detailed on the NASW website. You need a degree such as a master of social work. Some online social work programs are available.
---
What Careers Are Available In Social Work?
What jobs can you get with a social work degree? Prospective students are often concerned about the types of positions available within the field of Social Work. Social Work is needed wherever there are people who need help with their lives. Therefore, there are many areas of specialization and career opportunities for people who possess Social Work credentials. More advanced careers are for those with a master of social work
Areas of specialization include counseling, mental health education, public health, substance abuse, mental health, and also medical health. Some Social Workers specialize in working with children and families, providing resources to manage difficult situations. Social workers also help inside correctional facilities, aiding with the rehabilitation process. Others assist at addiction and abuse centers to guide people towards a healthier life. Those who choose to spend less face-time with clients can work in positions that manage all of the moving parts necessary to coordinate the people and resources doing the social work.
Job titles in Social Work include Probation Officers, School Social Worker, Human Service Workers who study human behavior, licensed clinical Social Worker, Forensic Case Monitors, Job Coaches, Policy Administrator, Community Service Manager, Family Social Worker, Nursing Home Administrators, Healthcare Social Worker, and Social Work Teacher. There are dozens of career paths for Social Workers to follow, making Social Work a versatile career choice. More are listed below:
running a private practice as a licensed clinical social worker
practice clinical social work under a supervised experience studying human behavior
work as a associate clinical social worker aspiring social workers
a bachelor's degree in social work (BSW).
| BSW | MSW | PHD |
| --- | --- | --- |
| Case Worker, Case Manager | Behavior Analyst | Professor |
| Community Outreach Worker | Clinical Case Manager | Behavior Supervisor |
| Eligibility Worker | Social Work Supervisor | Director of Social Services |
| Human Services Specialist | Licensed Clinical Social Worker | Child Welfare Researcher |
| Juvenile Court Liaison | Forensic Social Worker | Psychologist |
Social Work jobs by education level.
---
Your Career Path To Become A Licensed Clinical Social Worker
It takes a more concerted effort to become a licensed clinical social worker LCSW than it does to start other careers. But, your license should open your career to any of these specializations. And, furthering your education ( with a master of social work) with related classes and experience will put you ahead of any other candidates.
Although many Social Workers view their work as challenging, they also view Social Work as one of the most rewarding careers. So, with the appropriate credentials and mindset, obtaining a career in Social Work is achievable.
Related: