To succeed in the field of social work, students will most likely need to get a master's degree. Even with a master's degree, it's important to choose which field they want to go into. Social jobs that pay well may factor into this decision. This article looks at many categories of social work, including:
Traditional social work
Corporate social work
Healthcare social work
Learn more about what these three categories entail and how the job may differ in each one. No matter which branches students go with, they have the opportunity to shape lives and help people —the reason many people go into social work to begin with.
Still, it doesn't hurt to know the highest paying social work jobs in each field.
Highest Paying Jobs in SW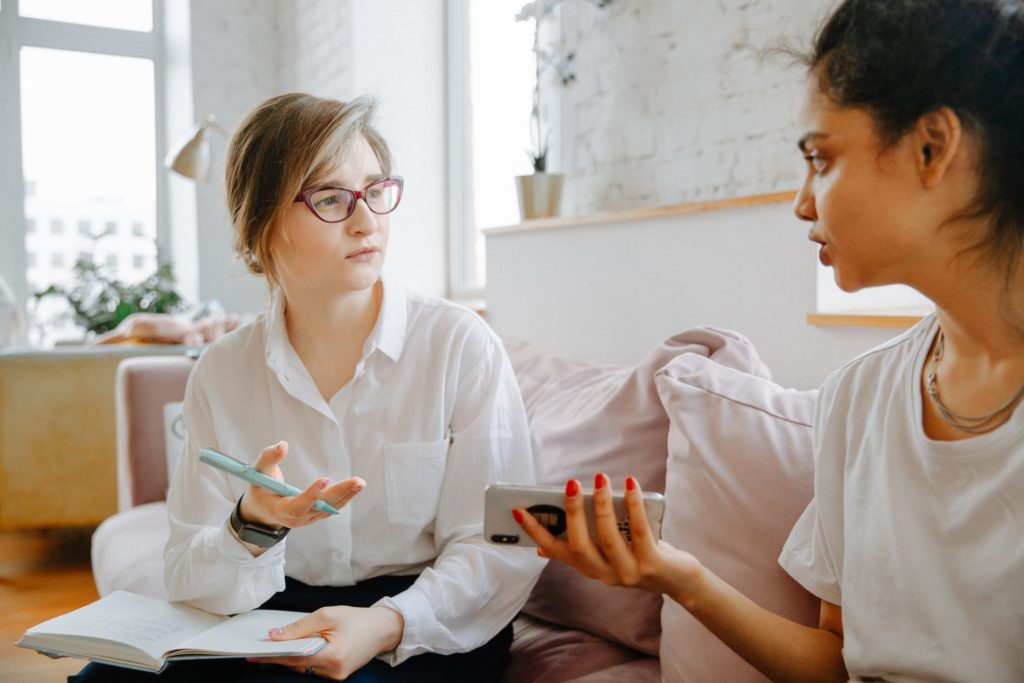 The highest paying jobs in Social Work include Clinical Social Work roles in Hospitals, Human Service Agencies, Clinics, and Schools. If you are interested in working in social work, be sure to find out if it is the career for you. Is social work a good career choice based on my abilities, interests, and salary requirements?
Professional social workers seek to find solutions advocating to meet their client's needs. They are often the primary connection between those individuals in need and government social service agencies that have resources to help.
---
---
5 Highest-Paying Jobs in Social Work
Corporate Social Responsibility Manager – Median Salary: $80,200
Social Policy Analyst – Median Salary: $74,700
Medical Social Worker – Median Salary: $65,300
Child and Family Therapist – Median Salary: $63,000
Human Resources Coordinator/Specialist – Median Salary: $48,300
Keep reading for the in-depth analysis below!
---
Work Environments Clinical Social Workers
Clinical social workers help others work through challenging life events. One of the benefits of being a social worker is that a social worker's talents and skills offer them a career choice across various work environments that may include the ones listed below.
Hospitals
Human Service Agencies
Clinics
Schools
---
Job Descriptions for Clinical Social Work
When considering the various clinical social work jobs, consider the description for each. Primarily through clinical social workers can expect these responsibilities and duties to be a part of their job description.
Assessing clients through skilled interviewing techniques.
Judging what may be available options & community resources.
Organizing assistance.
Monitoring & verifying the client's situation.
Remaining compliant with federal, state, and local guidelines.
Maintaining professionalism and client confidentiality.
The following offers a look at some of the salaries and benefits for a social worker in a diverse field of occupations. These social work career options provide insight into the many varied social worker benefits.
---
1. Corporate Social Responsibility Manager
A corporate social responsibility manager is one of the best-paying clinical social work jobs. With a yearly median salary of $80,200, the benefits for a social worker who oversees the creation and monitoring of a company or organization's objectives for social responsibility.
A corporate social responsibility manager has diverse job duties, which will be contingent upon the company's mission and size but will often include the development and management of company-wide social responsibility policies and guidelines.
Median Salary: $80,200
---
2. Social Policy Analyst
A social policy analyst is among the top-paying jobs for clinical social workers. A social policy analyst's primary professional function is to study and then solve society's social issues that include poverty, violence, discrimination, and crime, to name a few.
One of the benefits for a social worker who works as a social policy analyst is the impressive median salary of $74,700 per year. A social policy analyst often works for government agencies or in a consulting capacity in a think tank. They gather data, reveal problems, and revise social policies that no longer serve the public good.
Median Salary: $74,700
---
3. Medical Social Worker
A medical social worker is one of the available clinical social work jobs for those interested in the many and diverse areas of public health. With an annual median salary of $65,300, medical clinical social workers can specialize in geriatrics, mental health, or palliative care, among others. In addition, social workers benefit from this type of position if they find it rewarding to help prepare patients to transition to or from diverse settings and environments.
Some of the issues a healthcare social worker will face include counseling, discharge planning, and referrals. Health social workers can work in hospitals clinics, with some that travel to a client's home, if necessary.
Median Salary: $65,300
---
4. Child and Family Therapist
Clinical social workers who work with children and families have an annual median salary of $63,000. A child & family therapist specializes in treating children and other relevant family issues created within or have to do with a family unit. These social workers work with clients, and over time, they monitor their client's progress and revise treatments to meet their client's evolving needs.
A child & family therapist seeks to improve the family's quality of life through various treatment techniques. Some of the issues that may present in a child and family therapist's professional realm would include drug and alcohol abuse, anorexia, or obesity, to name a few. To become a Licensed Clinical Social Worker, you need a master's degree or higher in most states. There are traditional and online LCSW master's programs.
Median Salary: $63,000
---
5. Human Resources Coordinator or Specialist
A Human Resource Coordinator is a great option for clinical social workers who want to work within the business realm. A human resource coordinator or specialist is responsible for an organization or company's employee health and retirement plans. With a median annual salary of 48,300, a human resource coordinator offers social work benefits working as a liaison between employees and insurance providers.
A Human Resource Coordinator seeks to resolve problems related to employee benefits but must comply with both state & federal regulations. Therefore, HR social workers also maintain state and federal law records.
Median Salary: $48,300
What Is Traditional Social Work?
Social workers identify what people need and devise ways to help them. Besides working with individuals, some social workers also work with entire organizations or communities. They help clients assess their goals and develop support networks to help them live happy, productive lives.
Although they aren't typically high paying social work jobs, some social workers help clients recover from traumatic events such as divorce, unemployment, and illness. They may advocate for resources such as food stamps, healthcare, and childcare. Social workers may respond to crisis situations including mental health emergencies and child endangerment. By monitoring clients and following up regularly through social services, social workers are able to recommend further courses of action, including assistance or further therapy.
Qualified social workers also provide psychotherapy and maintain detailed case records of mental health services. Substance abuse social workers focus on helping people with addictions by working with their mental and emotional health. By helping people learn to deal with their challenges, social workers can help everyone from couples wishing to adopt a child to those dealing with a terminal illness.
Some social workers work behind the scenes as policymakers, designing services, programs and materials that have a large social impact. Perhaps more importantly, they act as advocates for their patients and may have jobs working for health care and other facilities, all levels of government, and private or public corporations.
What jobs are available in this category?
Although the highest paid social workers may choose a corner office, others choose a career in the trenches, helping people even when there's little financial compensation.
Available social worker jobs include:
Case Manager
Geriatric
Clinical
Child welfare
Forensic
Corrections
Disability
School
Mental health and substance abuse
School social workers are usually limited by the pay of the public school system. A school social worker may work with children of many ages and their families.
Some social workers, like social science researchers, work in academia rather than private practice, and may design research projects or run studies. They may do independent research or work in the private sector as well.
How much does it pay on average?
According to the Bureau of Labor Statistics, licensed social workers make an average of just over $50,000. Of course, with more education and experience, graduates can earn more money. The lowest 10% of social workers earn around $37,000 while the highest 10% earn approximately $83,000.
What type of social worker makes the most money? Healthcare and corporate social workers make the highest average wages. Therefore, the highest paid social work jobs may take place in a lab, hospital, or research facility. Professionals with a master of social work, or working in administration (like community service managers) make more as well.
Healthcare social workers make approximately $61,000 on average, and those dealing with children and families make over $49,000. Social workers specializing in substance abuse and mental health make about the same average salary. Many nonprofit organizations work with mental health and substance abuse. They may offer support groups and individual counseling.
Those who choose jobs with local government make over $61,000 on average while those working for the state government make significantly less on average ($48,000). Federal social workers tend to make higher, but also need more education and credentials than a bachelor's degree, which may only get you an entry level position. The federal government and private practices, of course, have more financial resources than state and local governments.
What Is Healthcare Social Work?
Graduates looking for high paying social work jobs might want to consider working alongside doctors, nurses, and other health care professionals. Some of the task performed by healthcare social workers include patient intake screening, counseling, and advocacy.
For those with the history of mental illness, a caseworker provides a lifeline to health and well-being. Those specializing in and take services perform a thorough assessment of the patient, noting their emotional, medical, and environmental situations. this information helps doctors and other medical professionals provide an accurate diagnosis and treatment plan.
Medical social workers help patients, but they also work for the emotional well-being of family members. Their jobs include educating patients and family members on what to expect
When patients have received medical care, those with social work backgrounds often handle discharge planning. Social workers advocate for patients' rights and ensure that they receive approved healthcare services.
If patients are recovering from surgery or injuries, healthcare social workers may help arrange temporary home health care. To find the best paying social work jobs, it's worthwhile to look in the medical field.
Social workers in the medical field may have to directly advocate to handle questions around health insurance and care.
What jobs are available in this category?
Types of medical jobs for social workers may include:
Admission intake/discharge
Patient treatment
Medical research
Advisors to doctors and other medical professionals
Entry-level jobs are more likely to have direct contact with patients.
How much does it pay on average?
Social workers working in Home Health Care Services Make over 67,000 on average. Those working in outpatient care centers make slightly less at around $66,000 per year. those who choose to work in Community Housing and emergency relief services make an average of $47,000, well there's a nursing care facilities average $60,000.
What Is Corporate Social Work?
Corporate social workers include some of the highest paying human services jobs. A corporate social worker chooses a nontraditional career in a business setting. Job titles for these individuals may vary and they may even be in different departments. However, most are found in human resources. They develop their skills such as advocacy, analysis, training, program management, and meeting facilitation.
Corporate Social Work involves the following:
Corporate Social Responsibility
Change Management
Diversity and Inclusion
Internal Community
Leadership Development
Learning and Development
Organizational Design
How much do medical social workers make?
Corporate social worker salaries vary, as already seen. Travel social workers can make $89,000 per year while remote practice social workers make around $88,000.
They make around $66,000 a year and take home about over $1,200 per month.
Now you know more about your options as a social worker. Perhaps this will help you determine which field you would like to go into.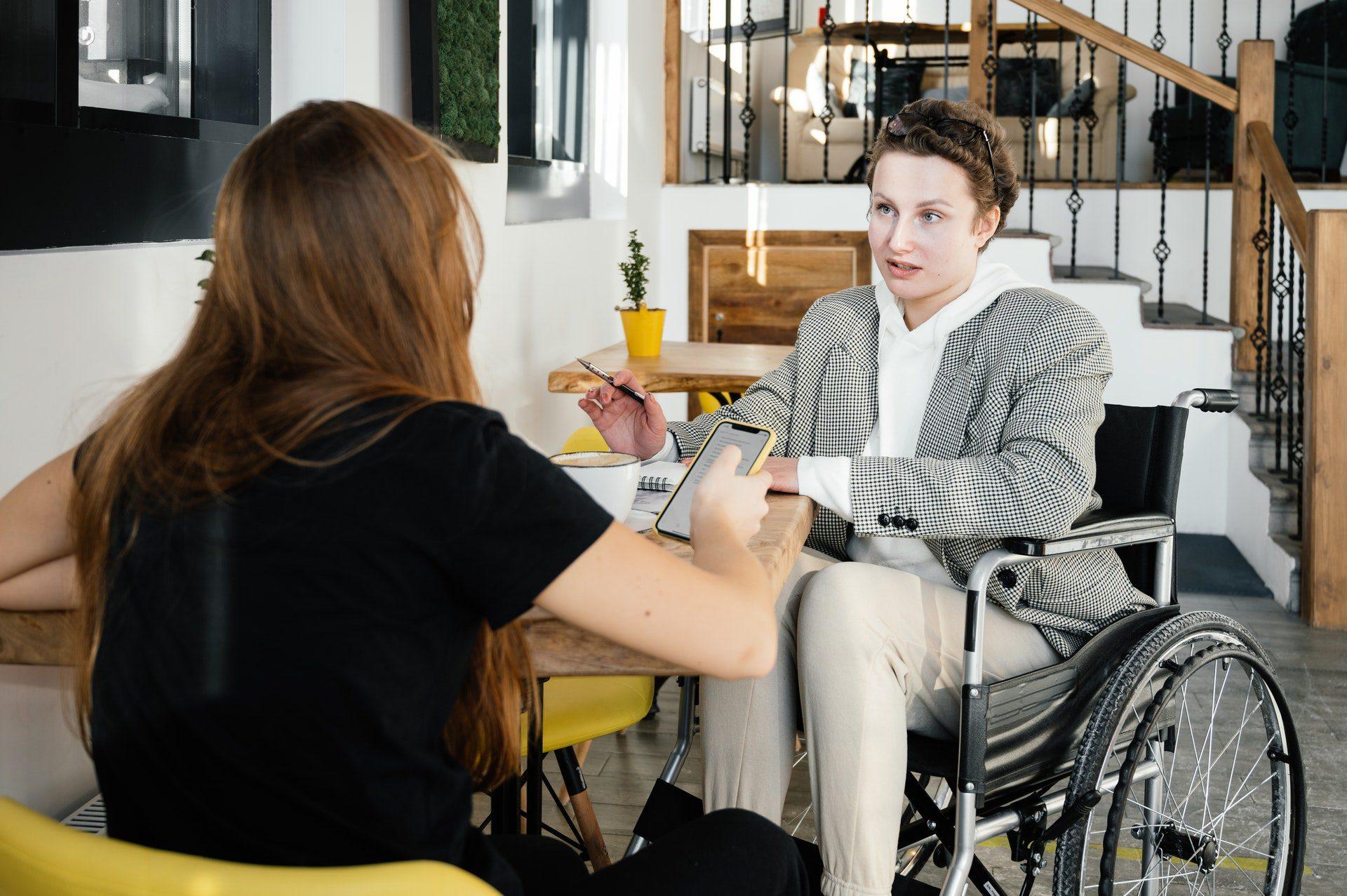 ---
Related: