Job Description of a Clinical Social Worker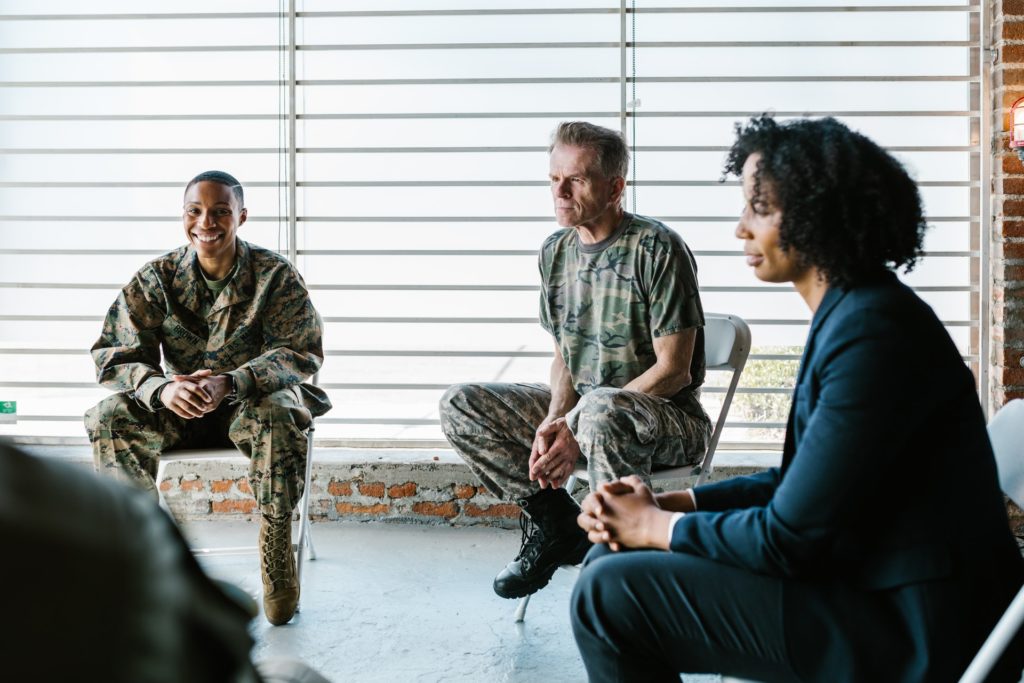 The complete Clinical Social Worker job description includes diagnosing and treating patients with mental illness or behavioral disturbances. After completing your clinical social worker degree, you need to find a job that gets you started in your career. That means looking through help wanted ads to find a position that's in alignment with your education and internship experience. A clinical social worker's job description has core job requirements that are the same regardless of the population you want to work with. In order to work as a licensed clinical social worker, you have to be capable of competently fulfilling those core job requirements. Following is a look at the job description of a clinical social worker and the duties you're expected to carry out in just about any area of clinical social work employment:
---
What Does a Clinical Social Worker Do?
A clinical social worker works in a clinical setting that's similar to an office instead of working in the field. Clients come to the office to see the clinical social worker and evaluate their clients' mental health. The clinical social worker also diagnoses, treats, and seeks to prevent mental illness and behavioral disturbances from taking hold. They work with individuals, families, and therapy groups in clinical settings they feel are appropriate for their clients. 
A clinical social worker's job description is similar to an entry-level position in the field of social work. The social worker is the first person that a person in need is connected with. However, many clients meet a clinical social worker for more intensive care. The clinical social worker has a duty of care to their clients that includes:
Observing client behavior to create a behavioral profile
Diagnose a client with a disorder that best suits the client's clinical presentation
Create a treatment plan and put it into action
Consult with other licensed medical professionals for additional input and direction
Apply relevant social service programs that relate to the patient's needs
Provide instruction to the client and their family if necessary
This is the type of work in a job description of a licensed clinical social worker. It's something you'll see time and again when looking into the question of "what does a clinical social worker do?" To answer the question, the purpose of a social worker is that of providing compassionate mental health care to various populations and give support to their families if necessary. 
---
How Do I Become a Licensed Clinical Social Worker?
The first step to becoming a licensed clinical social worker is to attend a university or college that has a social work program with accreditation from the Council on Social Work Education (CSWE). Accreditation is important for education quality and state licensing boards require it. When looking at the requirements of how to become a licensed clinical social worker, you'll find you need a BSW. A bachelor of Social Work is the minimum degree level for a Social Work license. However, you'll find that it's best to earn your master's of social work to extend your body of knowledge and capabilities as well as earn more licenses. 
---
What type of License is Required?
Chances are good that you'll see a specific type of licensing requirement in the clinical social worker job description. The type of licensing you need to become an LCSW depends on the state in which you live. It also depends on any relevant type of license required by an employer and state. In the event, you want to work in an unsupervised setting, or solo practitioner, you need to earn your master's of social work. This degree lets you become a licensed independent social worker (LISW). A master's degree in a specific area of social work helps students advance their careers and licensing options. Therefore, many schools have responded to that need through accelerated BSW to MSW programs. 
---
What is the ASWB Exam?
Once a student has earned their degree, they can sit for the Association of Social Work Board (ASWB) exam. The exam is available to students who have successfully completed an associate, bachelor's, or master's degree in social work. However, students can only take the associate degree exam in limited areas. Additionally, the exam for those who have a bachelor's degree ensures that the individual has a basic generalist practice at the baccalaureate level of social work. Those who have a master's degree have demonstrated that they have the ability to practice social work along with the application of specialized knowledge and also advanced skills. 
---
Your Social Work Career
A student that has successfully completed the schooling, passed the relevant exams and has obtained their license(s) can apply for work as a clinical social worker. Furthermore, they have proven that they have learned the relevant skills and knowledge for the field, participated in supervised work-study, and are ready to apply their education to the community at large. 
---
Related: