Last Updated on July 24, 2023 by Toni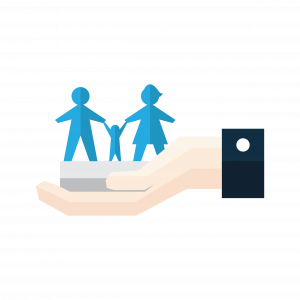 There are many jobs in Foster Care and Child Welfare and many social work organizations that work with abused or neglected children.
Social work is a diverse helping profession full of individuals seeking to enhance the lives of the vulnerable and neglected. Children are particularly defenseless in avoiding negative living situations without an adult advocate. That's why child welfare social work has been a significant and growing niche since the Child Welfare and Adoption Assistance Act of 1980 was passed.
According to the NASW, 8 percent of their 90,000 members identify child welfare as their primary specialty. These child welfare social workers devote themselves to protecting children from harm. Practicing child welfare requires doing one's best to build safe, loving environments with responsible parents for optimal child well-being. Reviewing the following job profile will determine if your skills are suited for child welfare social work.
---
Goals of Child Welfare Services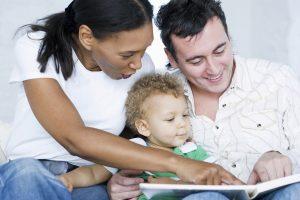 Annually, over 3.6 million referrals are made to child welfare agencies in the United States for abuse and neglect (Child Help). Approximately 2.5 million youth are unhoused and live in shelters or on the streets. Furthermore, more than 400,000 foster kids stay in the foster care system for over 18 months. Child welfare social work focuses on assessing children's living conditions and these problems to find resolutions for their best interests.
Social workers in child welfare strive to provide actionable advice and resources for parents and guardians to improve kids' safety. Every effort is made to ensure children's physical and emotional well-being. Child welfare sometimes involves removing youth from dysfunctional, dangerous families and re-establishing better adult relationships.
---
What do Child Welfare Social Workers do?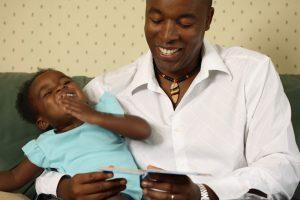 Child welfare social workers are responsible for investigating allegations of abuse, neglect, and maltreatment to locate children with poor living conditions. They look for warning signs when interviewing guardians, teachers, and school psychologists and inspecting the child's home. For youth at low risk, social workers will work closely with the family to remedy problems with a detailed intervention plan.
For example, the child welfare social worker may refer a struggling single parent to government assistance programs. They'll continue making periodic home visits to ascertain whether progress is occurring. Efforts are made to keep children with their natural parents, but social workers may file for protective custody in high-risk situations. Child welfare social workers help place youth in foster care and sometimes coordinate adoptions.
---
What is Foster Care?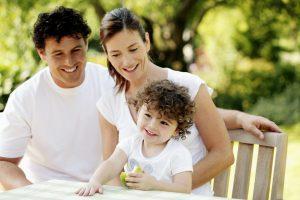 The foster care system is a social service system that gives stable homes to children. Foster homes serve children who are removed from their homes. For example, minors are sometimes removed from the house to keep them safe when there is abuse or neglect. Then, the foster kids are placed in the state's custody and usually go to a group or foster home. The foster home is a family or person approved by the state. And placement with foster care parents is generally arranged through a government social services agency.
---
Job Opportunities in Foster Care and Child Welfare
Making a difference on the front lines of child welfare is possible in several different social work roles.
Job Title: Adoption Coordinator
Job Duties: Adoption Managers and Coordinators assist social workers or private adoption agency specialists in securing permanent homes for foster youth and other needy children. Depending on the organization, the responsibilities might include writing reports, interviewing children in foster care, or interviewing prospective adoptive parents. In addition, they often help manage casework, schedules, and other tasks for adoption specialists and social workers. They work for both private and state-funded adoption agencies.
Salary Range: $30,000 to $69,000 per year
Job Title: Child Abuse Prevention Specialists
Job Duties: Child abuse prevention specialists work to protect kids by giving positive parenting workshops to at-risk families.
Salary Range: $31,000 to $61,000 per year
Child Protective Specialists
Job Duties: A child protection specialist works in a child protection agency. They focus on case management for children and adolescents in foster care or adoptive care. They also investigate reports of child neglect or abuse. In addition, these professionals interact with schools, law enforcement, and community members to ensure child safety at home.
Salary Range: $29,000 to $70,000 per year
Community Health Workers
Job Duties: A community health worker provides basic information about health and well-being to communities with under-serviced or under-represented populations. They often serve the medical needs of children in foster care. Community health workers also provide preventative and rehabilitative care to community members.
Salary Range: $25,000 to $48,000 per year
Family Case Managers
Job Duties: A family case manager oversees successfully placing children in foster care or permanent adoption. Their goal is to place children in healthy and happy homes.
Salary Range: $74,000 to $97,000 per year
Foster Care and Adoption Supervisors
Job Duties: A Foster Care and Adoption Supervisor recruits, coordinates, and delivers services to foster families, foster children, and adoptive families. In addition, they provide foster parent training, monitor homes for state compliance, and promote foster care services in the community.
Salary Range: $75,000 to $100,000 per year
Foster Care Case Aides
Job Duties: A foster care case aide works with a social worker to help organize and prioritize their caseload. They assist with paperwork, provide transportation for families, compile resources, and help with scheduling and planning. In addition, they have an essential role in ensuring that foster youth in the foster care system receive resources and advocacy.
Salary Range: $31,000 to $51,000 per year
Foster Care Specialists
Job Duties: A foster care specialist offers day-to-day direction for foster parents who care for youth in the foster care system. A foster care family services worker also visits the home to verify living conditions.
Salary Range: $50,000 to $77,000 per year
Juvenile Counselors
Job Duties: A juvenile counselor protects the well-being of youth in the foster care system or the custody of the criminal court system.
Salary Range: $0,000 to $0,000 per year
Probation Officers
Job Duties: A probation officer supervises juveniles on probation. These are youth who broke the law and are in a rehabilitation process. Probation officers ensure the offender is not a danger to the community and help in their rehabilitation through frequent visits and following a treatment plan.
Salary Range: $37,000 to $99,000 per year
Social Service Assistants
Job Duties: Social service assistants also help ensure that children live in safe homes. In addition, they often work with adoption coordinators and social workers to help find foster care placements or coordinate adoptions.
Salary Range: $28,000 to $60,000 per year
---
Why Work in Foster Care and Child Welfare?
Many rewards come from working with foster youth. Whether the clients are infants or teenagers, the job offers opportunities to make a real difference in a child's life. These jobs are challenging but also highly rewarding.
Many types of professionals work on the frontlines to protect foster youth. They include teachers, social workers, community health services professionals, criminal justice workers, and therapists. And these dedicated professionals create a strong line of defense against abuse and neglect for these kids. And thus, help to strengthen foster kids, families, communities, and the system.
Children placed with foster families gain several benefits when in a stable environment. They don't have to worry about where they get their next meal and are with other children in a safe space. They are away from abusive situations in a stable environment. This stability sets them up to rebuild relationships and catch up on their education if needed. The National Foster Youth Institute (NFYI) found that many foster children face educational difficulties due to disruption and neglect.
According to the Child Welfare Information Gateway (CWIG), over half of the foster children removed from homes eventually return to their parents or guardians. Additionally, their foster families adopt around a quarter of foster care children. Social workers are uniquely positioned to help strengthen families, birth, or adoption.
Seasoned foster care professionals know where the social services system works and fails for children. So, they are in an ideal position to help change this human services system from within. They can use their expertise and experience to effect policy change that improves the whole system.
---
Job Outlook and Salary in Foster Care and Child Welfare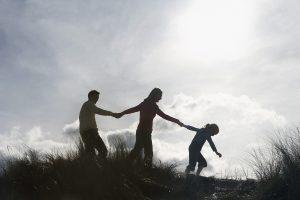 Child welfare social work jobs are often based in the county, state, or federal government agencies like the Children's Bureau. You could also search at nonprofit family service organizations, schools, group homes, adoption agencies, and even churches. New child welfare social workers are needed to intervene when children live in deplorable situations, but budgets are tight.
The Bureau of Labor Statistics (BLS) predicts hiring will increase by 9 percent through 2031, which will spark positions nationwide. The 340,050 child and family social workers already employed report a mean annual wage of $54,880, or $26.39 per hour. California, New York, Pennsylvania, Texas, and Michigan have the highest employment level.
---
Education Requirements for Child Welfare Positions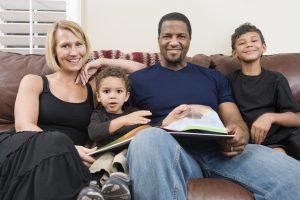 Becoming a child welfare social worker will mandate holding at least a Bachelor of Social Work (BSW) or a similar bachelor's degree, such as psychology or sociology. Most employers prefer bachelor's degree programs accredited by the Council on Social Work Education. Participating in specialized training like the Title IV-E Child Welfare Training Program is suggested.
An appropriate balance of coursework and field practicum is essential to fulfilling initial LBSW qualifications. Many child welfare agencies prefer social workers holding a Master of Social Work (MSW), though. This master's degree graduate training satisfies states' licensing requirements for becoming an LMSW for advancement. Clinical licensure also includes two years of post-master's supervised experience.
---
Certifications For Foster Care Workers
Certified Professional Counselor – APA, DAPA
National Certified Counselor (NCC) – NBCC
Certified School Social Work Specialist (C-SSWS) – NASW
Certification in Forensic Social Work (CFSW) – ACFEI, CrFA
---
Careers in Foster Care and Child Welfare Social Work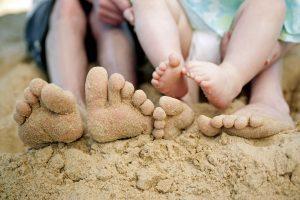 The U.S. News and World Report recognized child welfare social work as the #8 best social services job, but there are pros and cons. The in-demand specialty allows altruistic individuals to alleviate children's suffering and develop secure living environments where their needs are met. However, child welfare social workers work long hours juggling several emotionally draining cases for below-average pay.
Child welfare social work is genuinely a vocational calling for perceptive professionals with good judgment, strong communication skills, complex problem-solving abilities, and hefty doses of compassion. If this service-oriented career path fits your passions, consider applying to CSWE-accredited programs for child welfare social work.
---
Related:
---