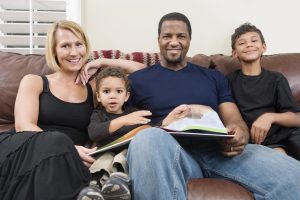 Child welfare certificate programs are specializations in youth and child protective services for Social Workers. Social work majors seeking to specialize in youth protective services can benefit greatly from child welfare certificate programs. While earning Bachelor of Social Work (BSW) and Master of Social Work (MSW) degrees, students can select this add-on certificate for extra credits related to preventing and addressing child mistreatment.
Child welfare social work is a certified concentration concerned with referring helpful resources to at-risk children, adolescents, and families. Social workers in child welfare manage youth caseloads to investigate threats like physical or verbal abuse, sexual assault, neglect, and addiction. Since 1980, federal funding under the Child Welfare and Adoption Assistance Act has supported Title IV-E training to address social work shortages. The following is a guide of everything you should know before pursuing child welfare certificate programs.
---
What Are Typical Child Welfare Training Curriculums?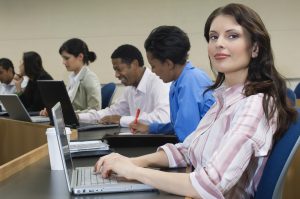 Child welfare certificates are competency-based training programs. Students add them to social work majors for in-depth knowledge on the unique needs of America's youngest citizens. Most certificates will fill electives with 15 to 25 credits in child welfare. Coursework could delve into childhood development, family dynamics, neglect assessment, strengths-based case management, and child services policy. Child welfare certificate programs generally take one year full-time, including specialized field practicum. Carrying a social work GPA of 3.0 or higher is a common requirement for admission. Certificate training could come with a tuition waiver and stipend to lower costs. In fact, the NASW reports that states receive around $44 million via Title IV-E for child welfare workers.
---
State Certification in Child Welfare Social Work
The biggest benefit of pursuing child welfare certificate programs is fulfilling state licensing for this specialty. Nearly all 50 states have designated qualifications for non-clinical social workers, including a BSW or higher, supervised experience, and also a clean background check. However, several states have additional child welfare requirements due to the career's extremely sensitive nature.
Take for instance the Florida Certification Board, which credentials Child Welfare Professionals (CWP) and Child Welfare Case Managers (CWCM). The Tennessee Department of Children's Services is another example requiring child welfare workers to pass the Certification Program. On the national level, certificate graduates could earn the NICWA's Tribal Child Welfare Worker Certification for serving Native American youth.
---
Career Opportunities with a Child Welfare Certificate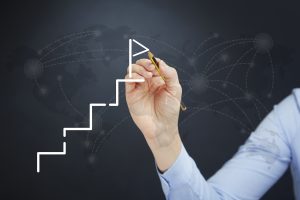 The Children's Bureau reported that the number of children receiving a protective services investigation increased by 9 percent from 2011 to 2015. Of the estimated 658,000 young victims that year, 75 percent were neglected and 17 percent were physically abused. Therefore, child welfare certificate programs open in-demand human services careers. Most graduates will become child and family social workers, but titles like conservatorship specialist, child protective investigator, family case manager, adoption specialist, and behavioral counselor are also available. Some could be recruited as Court Appointed Special Advocates (CASA) for abused or neglected youth. After graduation, jobs will primarily be housed in your state's or county's Department of Children and Family Services.
---
How to Find Child Welfare Certificate Programs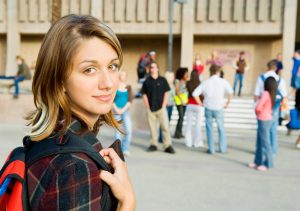 The decision to enter child welfare social work can be simple. Look toward Google or databases like the NCES College Navigator to narrow down child welfare certification programs nationwide. Prioritize accreditation, especially from the Council on Social Work Education (CSWE), for high-quality training. Other factors to consider are location, program length, curriculum, in-service fieldwork opportunities, financial aid, class size, and job placement. Selecting schools ranked for social work by authorities like us here at Special Education Degrees, the U.S. News and World Report, and College Choice could add prestige to your resume. Some great options. For example, Michigan State University's BASW Certificate in Child Welfare, Indiana University's Child Abuse and Neglect Certificate, and the University of Pennsylvania's MSW Child Welfare Specialization.
---
Is A Child Welfare Certificate Worth It?
Child welfare certificates teach the best practices for improving the well-being of extremely vulnerable youth groups. Integrating the certificate into your BSW or MSW degree would be helpful because the BLS predicts that the employment of child and family social workers will grow by 6 percent through 2024 for 19,000 new jobs. Child welfare social workers report an average annual wage of $46,610, or $22.41 per hour.
Certificate programs will enhance your marketability for the social services sector while providing stipends that reduce debt. From finding foster placements for abandoned kids to addressing parental misbehavior, child welfare certificate programs are skill-building opportunities for social workers passionate about youngsters.
---
Related: