Last Updated on August 30, 2023 by Contributing Editor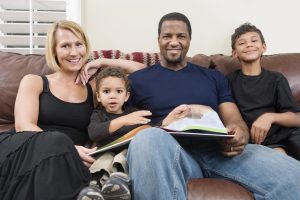 Child welfare certificate programs are specializations in youth and child protective services for Social Workers. Social work majors seeking to specialize in youth protective services can benefit greatly from child welfare certificate programs.
While earning Bachelor of Social Work (BSW) and Master of Social Work (MSW) degrees, students can select this add-on certificate for extra credits related to preventing and addressing child mistreatment.
Should I Get a Human Services Certificate in Child and Family Services?
Child welfare social work is a certified concentration concerned with referring helpful resources to at-risk children, adolescents, and families. Social workers in child welfare manage youth caseloads to investigate threats like physical or verbal abuse, sexual assault, neglect, and addiction. Since 1980, federal funding under the Child Welfare and Adoption Assistance Act has supported Title IV-E training to address social work shortages. The following is a guide of everything you should know before pursuing child welfare certificate programs.
---
What Are Typical Child Welfare Training Curriculums?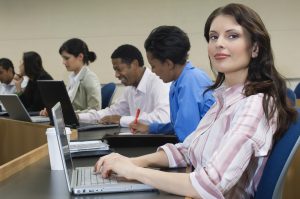 Child welfare certificates are competency-based training in human services programs. Students add them to social work majors for in-depth knowledge on the unique needs of America's youngest citizens. Most certificates will fill electives with 15 to 25 credits in child welfare. Coursework could delve into childhood development, family dynamics, neglect assessment, strengths-based case management, and child services policy. Child welfare certificate programs generally take one year full-time, including specialized field practicum. Carrying a social work GPA of 3.0 or higher is a common requirement for admission. Certificate training could come with a tuition waiver and stipend to lower costs. In fact, the NASW reports that states receive around $44 million via Title IV-E for child welfare workers.
---
State Certification in Child Welfare Social Work
The biggest benefit of pursuing child welfare certificate programs is fulfilling state licensing for this specialty. Nearly all 50 states have designated qualifications for non-clinical social workers, including a BSW or higher, supervised experience, and also a clean background check. However, several states have additional child welfare requirements due to the career's extremely sensitive nature.
Take for instance the Florida Certification Board, which credentials Child Welfare Professionals (CWP) and Child Welfare Case Managers (CWCM). The Tennessee Department of Children's Services is another example requiring child welfare workers to pass the Certification Program. On the national level, certificate graduates could earn the NICWA's Tribal Child Welfare Worker Certification for serving Native American youth.
---
Career Opportunities with a Child Welfare Certificate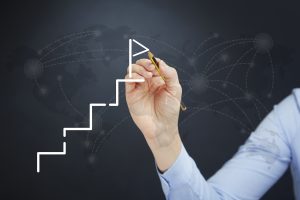 The Children's Bureau reported that the number of children receiving a protective services investigation increased by 9 percent from 2011 to 2015. Of the estimated 658,000 young victims that year, 75 percent were neglected and 17 percent were physically abused. Therefore, child welfare certificate programs open in-demand human services careers. Most graduates will become child and family social workers, but titles like conservatorship specialist, child protective investigator, family case manager, adoption specialist, and behavioral counselor are also available. Some could be recruited as Court Appointed Special Advocates (CASA) for abused or neglected youth. After graduation, jobs will primarily be housed in your state's or county's Department of Children and Family Services.
---
How to Find Child Welfare Certificate Programs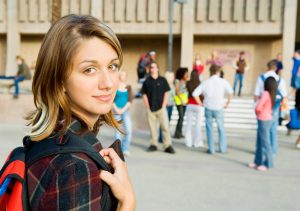 The decision to enter child welfare social work can be simple. Look toward Google or databases like the NCES College Navigator to narrow down child welfare certification programs nationwide. Prioritize accreditation, especially from the Council on Social Work Education (CSWE), for high-quality training. Other factors to consider are location, program length, curriculum, in-service fieldwork opportunities, financial aid, class size, and job placement. Selecting schools ranked for social work by authorities like us here at Special Education Degrees, the U.S. News and World Report, and College Choice could add prestige to your resume. Some great options. For example, Michigan State University's BASW Certificate in Child Welfare, Indiana University's Child Abuse and Neglect Certificate, and the University of Pennsylvania's MSW Child Welfare Specialization.
---
Is A Child Welfare Certificate Worth It?
Child welfare certificates teach the best practices for improving the well-being of extremely vulnerable youth groups. Integrating the certificate into your BSW or MSW degree would be helpful because the BLS predicts that the employment of child and family social workers will grow by 6 percent through 2024 for 19,000 new jobs. Child welfare social workers report an average annual wage of $46,610, or $22.41 per hour.
Certificate programs will enhance your marketability for the social services sector while providing stipends that reduce debt. From finding foster placements for abandoned kids to addressing parental misbehavior, child welfare certificate programs are skill-building opportunities for social workers passionate about youngsters.
What Is Child Welfare Social Work?
A child welfare social worker will work to protect children and adolescents from abuse, neglect, and other risks. They work with children and the families of children to help ensure a good outcome for the young people in their locales. Child welfare social work comes in many forms. Some of the work in child welfare social work include:
Child protection services
Foster services
Adoption services
Prevention and preservation services
Caseworkers
Human services assistant
Typically, a social worker requires a child protection certification training and examination program before they can start down this path.
What Is Required to Work in Child Welfare Social Work?
As child welfare represents a specialization, it's not always possible to enter the field with only a bachelor's or even a master's degree in social work alone. In most cases, child welfare social work requires human services professionals earn child welfare licensure or for someone to meet child protection certification and examination requirements.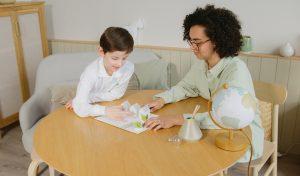 The first part of pursuing child welfare social work is by obtaining at least a bachelor's degree in social work from an accredited social work degree college or program. The requirements for working in human services child welfare can vary by state, but the necessity of a 4-year degree exists in most cases.
Beyond the human services program degree requirements, an applicant will need either a license or a certificate to work as a child welfare social worker. These credentials can mean additional schooling and testing beyond other types of licensing, such as the license necessary in some states to work as a social worker.
Applicants should also remember that child welfare social work isn't just one discipline. Working with at-risk or abused children can require further specialization. For example, many people associate Child Protective Services (CPS) with child welfare social work, but that's only one type of agency involved with this type of career. Many private businesses also hire social workers who specialize in working with children and families.
Because of the different paths available, it's important that those who want to go into child welfare social work also have a good idea of exactly what they want to do in that field. An applicant may need a specific license or certificate for one type of child welfare position, but a wholly different set of credentials for another.
What Are the Benefits of Gaining a Child Welfare Certificate? Is Certification Worth It?
The main benefit of gaining child welfare licensure or certification comes from the sense of fulfillment someone receives from helping children in need. However, there are more practical benefits that coincide with the personal ones. Child welfare work presents challenges but also comes with rewards.
With a child welfare certificate, career opportunities increase. The certification works alongside the already present social work credentials, so it's an added specialization that looks good on a resume, even if someone doesn't pursue child welfare social work specifically. Child welfare services require far more than just social workers, so certification can help open job opportunities that exist alongside child welfare social work.
The BLS predicts healthy growth in child, family, and school social workers. So, gaining certification can ensure these social work paths are open for applicants interested in pursuing them.
As with many types of certifications, applicants increase their value to prospective employers by having them. The certification process allows applicants to gain greater experience, knowledge, and training in social work. There's no downside to that. The more experience an applicant has, the more they can achieve in this field. The overall field of social work places a very high value on continuing education. So, it's a good idea for all social workers to add credentials and keep pursuing further education.
How Does Gaining Child Welfare Certification Work?
There is no one way to gain child welfare certification. Different states have different requirements for certification and even some sectors would prefer one type of certification over another. Sometimes, the ability to gain child welfare certification can exist within a bachelor's degree program for social work. Applicants can also seek a child welfare certificate program online.
Otherwise, certification comes as part of a full program requiring credits and testing. In addition, it's possible to see the certification under different names. For example, the Human Services Certificate in Child and Family Services of one place can have the same curriculum as the Family and Child Services Certification program of another place.
Requirements for starting a child welfare certification program can also vary. One school may require an applicant to have their master's or include the certification as part of a master's degree program. Another school may require an associate or bachelor's degree. GPA scores can also come into play. For those who want to gain child welfare certification, it's important they look closely at their local requirements.
What About Certifications from a National Professional Organization?
At the national level, obtaining credentials from a professional organization, such as the National Association of Social Workers, goes a long way toward covering most situations. Many programs train toward NASW standards and tests, so looking at what that group requires can help someone understand the certification process better. Some states require certification and child welfare licensure to come from a group they choose.
Typically, gaining a child welfare certification starts with applying through an accredited program or college. After completing the coursework, workshops, and internship, applicants will take one or more exams. The curriculum can look different between programs, and some programs allow for further specialization through electives.
Do Certifications Have to Go Through the State?
For those who want to work for CPS or other government agencies directly, each state has their own requirements for gaining employment with the agency. Different CPS and social services jobs exist in each state as well, so applicants may need to fulfill different requirements depending on what job they're pursuing.
For example, in Texas, a bachelor's degree or an associate's degree with 2 years of relevant experience can earn someone an entry level position with their CPS. Those positions include things like:
Investigator Specialist
Conservatorship Specialist
Family-Based Safety Services Specialist
Foster Adoptive Home Development
Human Services Tech.
By contrast, an Arizona case worker requires an accredited bachelor's or master's degree of five years of experience working as a case aide in the department. However, the case aide position is an entry level one that someone can obtain with only a high school diploma. This is to illustrate there are several different avenues into social work and child welfare certification.
The child welface/family services certificate program should prepare a student to take on employment in this sector within their state. However, if there's a specific position the applicant wants, they should make sure the program includes it in the curriculum, such as a child protection investigator training program.
If the human services certificate in child and family services program doesn't also adhere to state regulations concerning child welfare education, then the applicant should seek one that does. This also goes for any child welfare certificate program online.
Can You Get Child Protection Certification Online?
It's possible to gain child protection certification online, but all the same rules apply. Applicants must ensure the child protection certification training and examination include the local or state requirements. Otherwise, they may have to go through the process again to obtain a license to work in this capacity within their state.
If in doubt, applicants need only look at the requirements listed for advertised family and child services certificate jobs. They can also look at a child protective specialist practice exam or the CPS manuals that outline what a child welfare social worker will need to know, such as these manuals from the NY CPS. For workers in human services, prevention of harm to children is a top priority.
What Other Kinds of Certification Opportunities are Out There for Social Workers?
A child welfare certificate is one of many human services certificates professionals may earn in the community services and human services field. Future programs in family studies may include crisis intervention, adolescent development, human development, and more. Professionals in the field may get transfer credit opportunities for degree programs from community colleges, prior learning, work experience, or related programs.
---
Related: