Last Updated on July 24, 2023 by Toni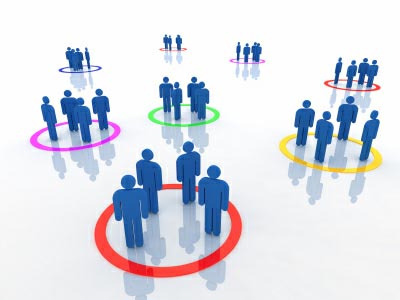 Social Work Specialties and Specializations are focus areas for professionals with a specific population or area of practice. No matter the specializations within social work one chooses to enter, it is always to their benefit to earn a master's degree. Earning this type of credential tends to take about seven years.
People often go to college with hopes of earning a degree they can use to truly make a difference in the lives of those around them. Unfortunately, after spending much money and time, a degree is earned, and little distinction is accomplished. On the upside, however, this doesn't ring true for those who choose to earn a degree in social work. When it comes to earning this type of degree, it should be noted that there are several specialty fields that one can enter. Let's dive right in and look closely at common areas where aspiring social workers specialize.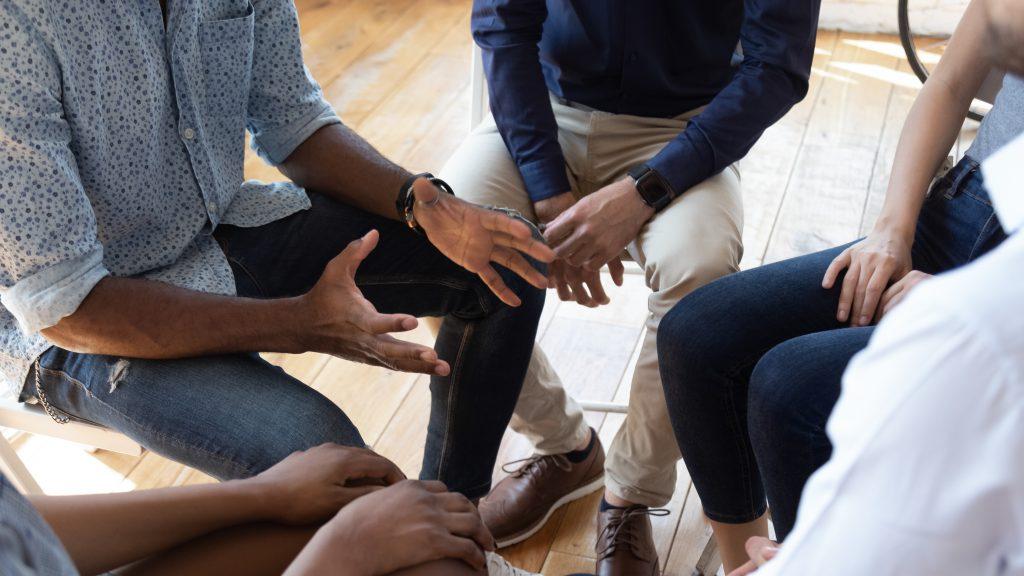 ---
1. Child and Family Social Work
Many people who enter social work intend to become child welfare workers. This line of work is often one that is emotionally demanding as well as one that includes working odd hours. Family and Child welfare social workers are often on-call at all hours of the day.
Child welfare social worker responsibilities include meeting clients, providing mental health services with family counseling, and regularly reporting changes and updates to judges. In addition, the custody arrangements of the cases family social workers handle are generally left in their hands. So, this occupation is one with high levels of responsibility. They also deal with child abuse, neglect, and foster care. The requirements to be a child welfare social worker include a bachelor's degree in social work and the appropriate type of licensure.
Salaries vary depending on where a person chooses to work. However, the average child welfare social worker's salary is between $36,000 and $83,000 (BLS).
Typical child welfare social worker jobs:
Child Welfare Case Manager
Foster Care Case Manager
Child Protective Investigator
---
2. Community Social Work
Community social workers build community services, promote program development, and foster community resource development. They work through community-based agencies and with groups from all demographics. Community social workers work with government agencies, nonprofit organizations, advocacy groups, and citizens to create programs that benefit a community.
Salaries vary depending on where a person works. However, the average community social worker's salary is between $36,000 and $83,000 (BLS).
Typical community social worker jobs:
Community Social Workers
Social and Community Service Managers
---
3. Developmental Disability Social Work
Disability social workers are advocates. They help parents of children with developmental disabilities understand their rights, protections, and the aid available to their families. The law provides the basis for developmental disabilities social work, dictating the conditions that must be met and the accommodations that must be provided to this protected population.
The Developmental Disabilities Assistance and Bill of Rights Act of 2000 defines a developmental disability as a severe, chronic disability that results in a mental or physical impairment or a combination of psychological and physical impairments. The impairment must manifest before age 22 and continue indefinitely throughout the individual's life. It must also limit functioning in three or more areas of life activity.
Typical jobs for developmental disability social workers:
School Social Worker
Disability Social Worker
Licensed Clinical Social Worker
---
4. Disaster and Crisis Intervention Social Work
Crisis and disaster situations are fluid and often unpredictable. And the victims and survivors of these events need exceptional support. These crisis management social workers intervene before, during, and after a disaster. They have a vital role for individuals affected by these events and ensure that victims receive the support they need. In addition, they create and implement action plans to help individuals cope with trauma from natural disasters and human-driven disasters. They may find housing, food, or mental health services for individuals and families.
Salaries vary depending on the job, experience, and education. However, the average salary of disaster and crisis intervention social workers is between $36,000 and $83,000 (BLS).
Typical disaster and crisis intervention social worker jobs:
Disaster Management Social Worker
Crisis Intervention Social Worker
Emergency Management Director
---
5. Gerontology and Aging Social Work
Gerontology and Aging social workers coordinate the care of older adults. They help clients manage the physical and social challenges that come with aging. These social workers focus on the physical, psychological, social, and economic aspects of daily living for the aged population. In some cases, they may protect elderly individuals from harm and injury. In addition, they provide older individuals with resources and services to help them live independently for as long as possible. Gerontological social workers also work with a family and healthcare team to ensure the client receives appropriate care and services for their needs.
Geriatric social workers find employment in various settings. These include nursing homes, hospice agencies, hospitals, and also assisted living facilities.
The average gerontology social worker salary is between $45,000 and $58,000 (salary dot com).
Typical jobs for gerontology social workers:
Geriatric Social Worker
Gerontologist Care Manager
Licensed Geriatric Social Worker
Aging Life Care Manager
Community Health Worker for Geriatric Care
---
6. Health Care or Medical Social Work
Healthcare is a broad social work category and practice area for many social workers. These professionals help people deal with factors that affect health and wellness. Some healthcare social workers are in direct services, while others work in planning, administration, and policy roles.
Medical Social Workers are part of patient care from admittance to discharge and often through follow-up. They work with patients and their families in direct service roles to understand their illnesses, conduct psychosocial assessments, and offer additional resources. Healthcare social workers also collaborate with medical teams during patient treatment and provide discharge planning. Many work in specialized units like palliative care, neonatal care, transplant, hospice, or the emergency room.
Roles for health care social workers outside direct patient care include employment opportunities in administrative, research, academic, or policy areas of healthcare. These professionals develop programs, research, and oversee social work in other departments.
The average annual salary for medical social workers is between $61,000 and $75,000 (salary dot com).
Typical jobs for healthcare social workers:
Medical Social Worker
Outpatient Health Specialist
Patient Advocate
Patient Navigator
Pediatric Social Worker
Policy Analyst
Researcher
Clinical Social Workers
---
7. International Social Work
International Social Work is a diverse field. It includes direct services in refugee camps, orphanages, hospitals, schools, and other communities. These professionals also help support the efforts of governments, international health and community organizations, intergovernmental organizations, nonprofit organizations, and non-governmental organizations (NGOs) to enhance social well-being.
It is a growing area of social work because of the worldwide increase in problems like poverty, war, disease, human trafficking, and natural disasters. International social workers find jobs at global health organizations, refugee camps, schools, hospitals, and orphanages.
The average international social worker salary is between $20,000 and $124,000 (ZipRecruiter).
Typical jobs for international social workers:
Equality and Social Justice Social Worker
Immigration Social Worker
International Social Worker
---
8. Justice and Corrections Social Work
Justice and correctional social work is also known as criminal justice social work. These professionals work in the legal system and with other mental health professionals. They take roles in the courts, police departments, women's shelters, rape crisis centers, and state and federal correctional facilities. They advocate for those accused of crimes, support the incarcerated, and help family members impacted by imprisonment. Some work in the criminal justice system as victim advocates in sexual assault, domestic violence, and rape cases.
The average justice and corrections social work salary is between $22,000 and $105,000 (ZipRecruiter).
Typical jobs in justice and corrections social work:
Prison Social Worker Case Manager
Adult Probation Counselor
Corrections Counselor Social Worker
Probation Social Worker
Criminal Justice Social Worker
Crisis Therapist
Forensic Social Worker
Juvenile Probation Counselor
Victim Advocate
---
9. Mental Health and Clinical Social Work
A master's degree is not always required to enter the social work field. However, it can be of the utmost benefit, especially in the mental health sector. When a person desires to perform clinical services, a master's degree and the appropriate type of licensure are required.
Mental health social workers provide a wide array of mental health services, including therapy, counseling, diagnosing mental health conditions, and treating mental health disorders. They work in mental health clinics, hospitals, and private practice.
The salary for mental health social workers varies by job, location, and education. As a Licensed Clinical Social Worker, a person can expect to make upwards of $41,000 a year.
Typical jobs in mental health and clinical social workers:
Family Therapist
Licensed Clinical Social Worker (LCSW)
Behavioral Health Consultant / Behavioral Health Counselor
Counselor or Therapist
Mental Health Social Worker
Clinical Director
Mental Health Specialists
---
10. Military Social Work
Military social workers focus on the specific needs of active military members, veterans, and their families. These professionals help this population navigate challenges before, during, and after deployment. Some common challenges include post-traumatic stress disorder, physical injuries, substance abuse, securing employment, finding housing, and transitioning to civilian life. Additionally, these social workers specialize in services for families of deployed service members or to cope with a loss.
Most professionals work for the Public Health Services of the Army, Navy, Air Force, and Marine Corps. In addition, the Department of Defense (DOD), the Department of Veterans Affairs (VA), and the Department of Homeland Security also employ military social workers.
The average military social worker's salary is between $20,000 and $125,000 (ZipRecruiter).
Typical jobs in military and veteran social work:
Active Military Social Worker
Reserve Military Social Worker
Veterans Social Workers
Special Operations Veterans Outreach Coordinator
Military and Family Life Counselor
Social Worker Bereavement Coordinator
---
11. Occupational and Employee Assistance Program (EAP) Social Work
Social workers in this practice area help employees with a broad range of personal, family, and health problems. They may also support union members and provide counseling. In addition, Employee Assistance Programs (EAP) assess employees, refer them to treatment resources, and monitor their care and their return to the workplace.
The average salary of an EAP social worker is between $36,000 and $83,000 (BLS).
Typical EAP social worker jobs:
Case Manager EAP
EAP Counselor / Social Worker / Therapist
Managerial Consultant EAP
EAP Licensed Clinical Social Worker
---
12. Political Social Work
Political Social Workers promote social change in the political arena. Grounded in the values of social work, they address barriers to political, social, and racial justice. They also help develop and implement policies to promote individual and community well-being.
Many work for political action committees, advocacy groups, and lobbying organizations. They also work for political campaigns or local, state, and national elected officials.
Salaries for political social workers are between $30,000 and $100,000 (BLS).
Typical jobs for political social workers:
Campaign Managers
Volunteer Coordinators
Political Directors
---
13. Public Health Social Work
Public Health Social Workers identify individuals and communities with health issues or specific risk factors. Then, they provide intervention services to help meet their needs. Additionally, they design and implement plans to help prevent public health issues.
The average annual public health social worker salary is between $48,000 and $119,000. (glassdoor)
Typical public health social worker jobs:
Public Health Social Worker
Director of Social Services
Community Outreach Social Worker
---
14. Public Welfare Social Work
Public welfare social workers facilitate support for individuals who require assistance. This is often housing, food, and income assistance. They work in various organizations that provide services to different populations. And jobs range from administration roles to staff jobs. Many of these positions are in city and state government agencies.
The Bureau of Labor Statistics (BLS) reports the average annual salary for public welfare social workers is between $36,000 and $83,000.
Typical jobs for public welfare social workers:
Case Manager or Caseworker
Human Services Workers
Social Services Workers
---
15. Research
Social workers in research typically work in academia, and most hold postgraduate degrees. Research drives social work and ensures the legitimacy of its most important standards, measurements, tools, and practices. So, a career in social work research can be an excellent choice for those comfortable in academic settings where they conduct research.
The median annual salary for a research social worker is between $80,000 to $150,000 (more).
Typical research-based social work jobs:
Research Social Worker
Research Analyst
---
16. Substance Abuse Social Work
Another common area of specialization found in the field of social work is substance abuse. Those who choose to become social workers specializing in substance abuse spend their time helping those addicted to drugs. This is not an easy job, and these mental health professionals are valuable assets to our society.
Professionals in this sub-specialty can find jobs in many settings. Some places with a high need are prisons, jails, and juvenile detention centers. They also work in mental health centers, substance abuse treatment facilities, residential treatment centers, and various non-profit organizations.
How much do mental health and substance abuse social workers make? The average annual mental health and substance abuse social worker salary is between $36,000 and $83,000 (BLS).
Typical substance abuse social worker jobs:
Substance Abuse Counselor
Licensed Clinical Social Worker
Substance Abuse Clinical Assessor
---
17. School Social Work
Another common specialization found in social work is that of school social worker. They work as a mediator between students, teachers, and students' families to ensure everyone is on the same page. They work in public and private schools. Many are in charge of particular programs, including:
– Crisis intervention
– Behavioral intervention programs
– Health education
– Truancy prevention
– Sexual education
Salary levels in this line of work vary by job and location. However, the average annual salary for school social workers is between $36,000 and $83,000. (BLS)
Typical school social worker job opportunities:
School Social Workers
Exceptional Children's Licensed Clinical Social Workers
Mental Health School Social Workers
Guidance Counselor
---
18. Social Work Administration and Management
Social work administration involves policy development, financial planning and budgeting, and program design and implementation. Administrators must be able to manage an organization and know the social policy, services, and delivery processes. These professionals know the basics of business administration and management. Additionally, they must understand human behavior and social problems and have excellent leadership and decision-making skills.
Social work administration jobs are typically at hospital facilities, family social service agencies, employee assistance programs, health care organizations, and also public welfare agencies.
The median annual salary for social work administrators is between $87,000 to $112,000 (salary dot com).
Typical social work administration job opportunities:
Social Services Director
Administrative Social Workers
Social Work Manager
---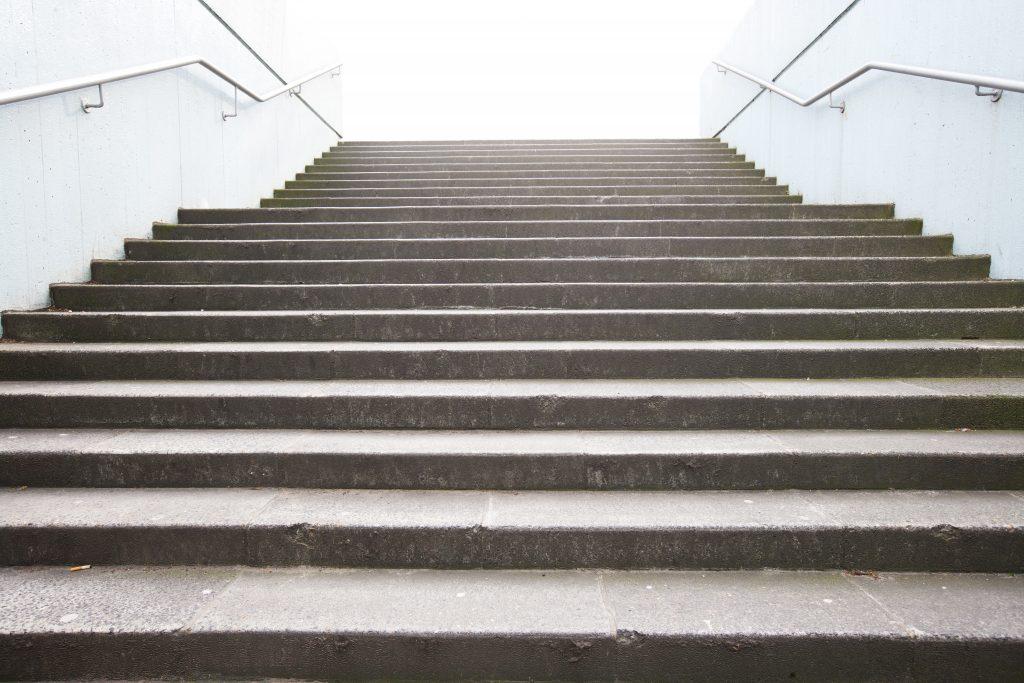 Why Pursue a Social Work Specialization?
Pursuing a social work specialty gives professionals more experience and knowledge in their field of interest. In addition, these focus areas offer an opportunity to develop expertise in a specific population or topic.
This expertise helps individuals serve their clients better. Furthermore, a specialization may help individuals qualify for particular jobs, career advancement in their current position, or a higher salary.
---
Related: