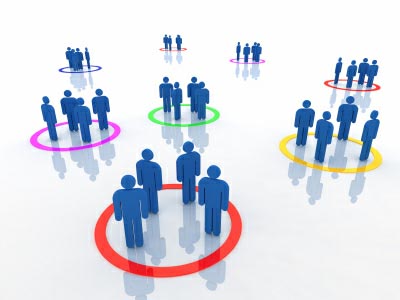 No matter the specializations within social work one chooses to enter, it is always to their benefit to earn a master's degree. Earning this type of credential tends to take about seven years.
People often go to college with hopes of earning a degree they can use to truly make a difference in the lives of those around them. Unfortunately, after spending much money and time, a degree is earned and little difference is accomplished. On the upside, however, this doesn't ring true for those who choose to earn a degree in social work. When it comes to earning this type of degree, it should be noted that there are several specialty fields that one can enter into. Let's dive right in and take a close look at five of the more common specializations.
---
Mental Health
A master's degree is not always required to enter into the field of social work; however, it can be of the utmost benefit, especially when going into the mental health sector. When a person has the desire to perform clinical services, a master's degree is required, as well as the appropriate type of licensure. In this line of work, a person will provide a wide array of mental health services, including therapy, counseling, diagnosing mental health conditions, and much more.
As a Licensed Clinical Social Worker, a person can expect to make upwards of $41,000 a year.
---
Public Health
There has always been, and will always be, a high demand for social workers who work in the medical field. There are many settings that a person can find employment in as a medical social worker, including hospitals, nursing homes, assisted living facilities, substance abuse treatment centers, home health agencies, and more. In this occupation, a social worker spends his or her time advocating for the rights of his or her patients.
The average annual salary for social workers in the field of Medical or Public Health tends to be between $41,000 and $60,000.
---
Child Welfare
Many people who enter into the field of social work do so with the intention of becoming child welfare workers. This line of work is often one that is emotionally demanding as well as one that includes working odd hours. Child welfare workers are often on-call at all hours of the day. They must meet with clients and report changes and updates to judges on a regular basis. The custody arrangements of the cases they handle are generally left in their hands, making this occupation one with much responsibility. To enter into this line of work, a person will only need a bachelor's degree in social work as well as the appropriate type of licensure.
Depending on where a person chooses to work, as a child welfare social worker, a person can expect to make anywhere from $20,000 to $45,000 a year.
---
Substance Abuse
Another common area specialization found in the field of social work is substance abuse. Choosing to enter this sub-specialty can land a person a job in any of the following settings:
– Juvenile detention centers
– Mental health centers
– Substance abuse treatment facilities
– Non-profit organizations
– Prisons
– Jails
Those who choose to become social workers that specialize in substance abuse spend their time helping those who have become addicted to drugs. Do not underestimate the true value of this position.
Salary levels for those working in this field tend to be somewhere around $50,000 a year.
---
School Social Work
Another common specialization found in social work is that of school social work. As a school social worker, a person will work as a mediator between students, teachers, and students' families to make sure everyone is on the same page. Many times, a school social worker will be in charge of particular programs, including:
– Crisis intervention
– Behavioral intervention programs
– Health education
– Truancy prevention
– Sexual education
Salary levels in this line of work are usually around $50,000 a year.
---
Related: