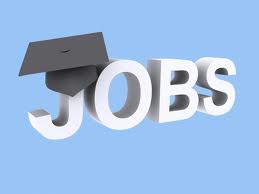 Social work is one of the most rewarding professions which enables you to truly make a difference in the lives of others and help those in need. Securing a career in this field requires a college degree and a Master of Science in Social Work opens opportunities to secure a variety of careers. Additionally, this degree shows that you have the knowledge and skills to become a prominent member of the field.
The following are the most popular and gratifying social work employment opportunities for graduates who achieve a MSW degree:
Medical Social Worker
Medical social workers are responsible for providing support to patients with chronic or terminal illnesses, as well as their families. They work directly with patients to ensure that they are receiving proper care, assist with decision making, and facilitate communication with their medical providers. Medical social workers are strong advocates for patient rights and an incredible source of comfort during an extremely difficult time in their clients' lives. They typically work in interdisciplinary teams with other health care professionals within hospitals, emergency rooms, nursing homes, hospices, and assisted living facilities. Social workers in the medical field are in high demand, as the number of jobs is expected to grow by 22 percent through 2018, and earn anywhere from $49,830 to $74,030 annually per recent reports at the U.S. Bureau of Labor and Statistics.
Substance Abuse Counselor
Substance abuse counselors work with individuals that are suffering from dependency on drugs, alcohol, and other substances through both individual and group psychotherapy. Since addiction is so difficult to treat, this is considered to be one of the most demanding areas of social work. However, playing such a vital role in helping addicts recover and changing their lives for the better is extremely rewarding. Substance abuse counselors are employed in rehabilitation facilities, non-profit organizations, correctional facilities, and private practices. As the legal system continues to increase the emphasis on rehabilitation, employment in this subfield is predicted to grow by 20 percent by 2018. With median average salaries beginning at $38,120 and extending to as much as $60,400 per the BLS, this career opportunity is often one of the best for MSW graduates to pursue.
Child Welfare Case Worker
Child welfare case workers provide services to children who are abused, neglected, or suffering from impoverishment and homelessness. The area of social work necessitates the worker to be extremely compassionate, strong, and have a deep passion for helping children. Many child welfare case workers work with child protective services to investigate cases of child abuse and intervene when a child is being raised in an unsafe home environment. Case workers regularly visit children and families to assess the state of the home, while also taking the necessary procedures to remove the child to another environment if he or she is in danger. Employment for child welfare case workers is expected to grow at a normal rate of 12 percent before 2018. Most child welfare case workers have lower earnings ranging from $26,710 to $40,210 though some within administrative positions have higher earnings of $42,480 to $70,390 per figures available at the BLS.
School Social Worker
Another career in school work that requires a deep love for children, school social workers are a liaison that bridge the gap between school and the child's home life. They serve as a liaison to provide helpful resources in the community or school to aid the student with academic and personal problems. School social workers can find employment as guidance counselors, or through working directly with students with disabilities to ensure that their learning needs are being met. School social workers are also typically responsible for facilitating various school programs, including those for behavioral intervention, health education, crisis intervention, and sexual education. According to the BLS, school social workers have the potential to earn as much as $40,210 to $52,000 annually.
Clinical Mental Health Social Worker
Clinical mental health social workers provide patients psychotherapy and counseling services for the treatment of mental disorders and illnesses. Social workers in a clinical setting are responsible for assessing a patient's mental health, diagnose the presence of disorder, develop effective plans for treatment, and assist with the achieve of goals for progress. In addition to advanced education for a master's degree, this employment position requires special licensing or certification as a LCSW in most states. Clinical social workers can be hired in a wide range of environments, including mental health centers, mental hospitals, general hospitals, schools, and private practices. Earnings for clinical mental health social workers generally range from $38,610 to $60,280 per year.
Although a Masters of Social Work degree only takes two years to complete full-time, graduates are often amazed at the large variety of employment opportunities. In addition to the mentioned popular careers, graduates can also become nursing home directors, hospice workers, psychiatric crisis screeners, professors at universities, and prison social workers. While the careers are not well-known for being the highest paying, they are some of the most rewarding professions where workers can feel the tremendous impact of their hard work. Of all the degrees available in graduate programs, a social work degree offers some of the most diverse set of job opportunities in the most meaningful areas.