Last Updated on August 28, 2023 by Contributing Editor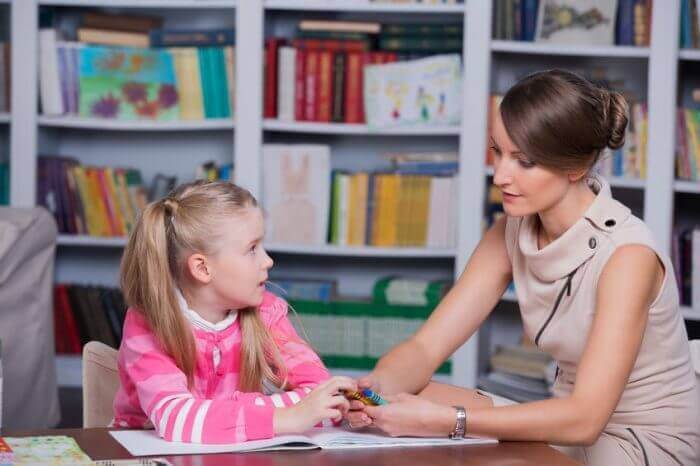 Social Workers can find the best jobs after they complete an LCSW program in healthcare settings or government agencies. Completing the LCSW is an intensive process that takes three-plus years. However, it can pay off with excellent job prospects for altruistic advocates of mental health issues. Earning the Licensed Social Worker title after one's name involves graduating from an accredited MSW program either on-site or online. According to the CSWE directory, there are currently 128 colleges in the United States and also Puerto Rico with clinical master's concentrations.
Although the Association of Social Work Boards explains the LCSW requirements vary by state, most will require at least 3,200 hours or 24 months of full-time work experience under supervision. Then comes the 150-question LCSW exam. Successfully becoming a Licensed Clinical Social Worker is a noble achievement that can line up some of the human services field's best jobs.
What is a Licensed Clinical Social Worker LCSW?
An LCSW is a social worker who is trained in specific areas, such as mental health and emotional disorders, to work in clinical settings. A licensed clinical social worker can secure positions in a variety of different settings. Graduates will be able to provide emotional support, therapy in case management services, and mental health evaluations to people who are experiencing social, mental and emotional health, family, or psychological problems.
Licensed clinical social workers must have an accredited master of social work degree. In addition, they need a minimum of two years or 3,000 hours of experience in a supervised clinical setting after they earn the degree. They also must have their clinical license in the state in which they want to practice. An LCSW works to help individuals, families, and communities that have been affected by mental disorders, behavioral disturbances, and other life changes or challenges.
They can work in independent practice, private practices, hospitals, primary care facilities, mental health clinics, and even community mental health centers. They will often collaborate with other medical professionals and mental health care professionals.
---
---
Types of Jobs Available for LCSWs
Clinical social work is a multi-faceted profession where licensed practitioners can invoke positive life changes in several specialties outlined by the National Association of Social Workers. Much LCSWs focus on mental illness to address chronic problems that could be life-threatening, such as opioid addiction and bipolar disorder. Trauma LCSWs specifically treat patients with histories of domestic, communal, and systemic violence.
Aging baby boomers rely on LCSWs in gerontology to enhance their late adulthood well-being. Child and family LCSWs have expertise in pediatric therapy for psychosocial assessments and interventions at school or home. Licensed Clinical Social Workers can also find jobs in corrections, refugee resettlement, biomedical research, fertility counseling services, hospice care, and more globally. Some LCSWs even become academics to teach college courses at the bachelor's level.
---
What Organizations Hire LCSW Graduates?
A licensed clinical social worker can find a job at a medical center or health care facility. They may be part of a clinical team at hospitals like the Cleveland Clinic, Mayo, New York-Presbyterian Boston General & Cedars-Sinai. They may work under the medical director and assist with treatment plans, discharge planning, coordinating home visits, and finding community resources.
Additionally, many LCSWs treat mental illness from outpatient centers to psychiatry clinics. Private practice is another area where LCSWs provide therapy and behavioral health services to individuals and family members.
---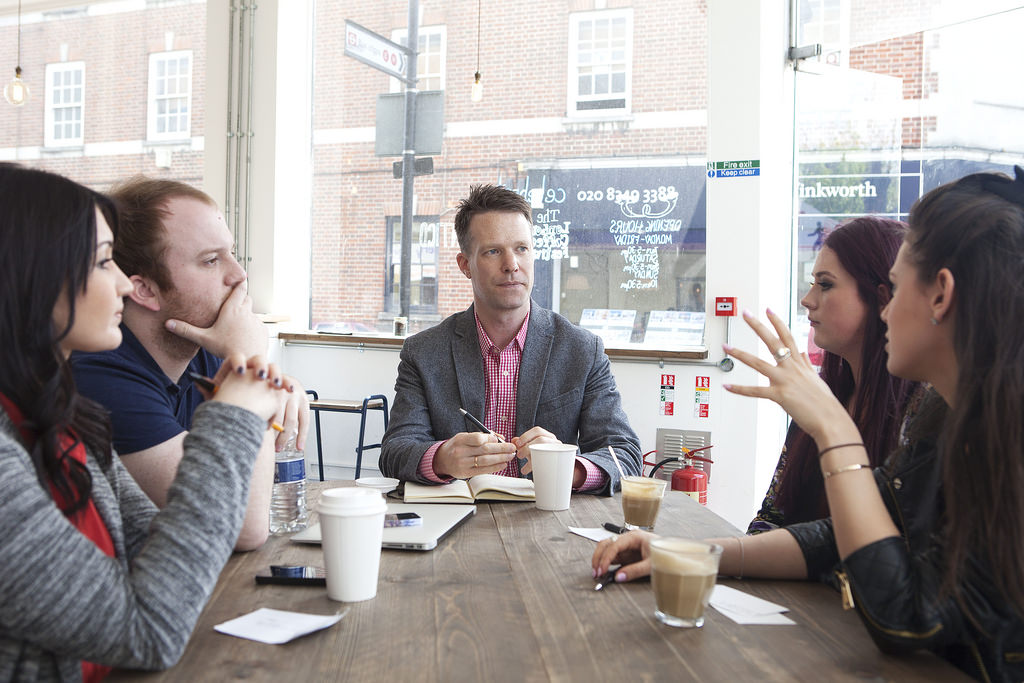 ---
What are the Best Places to Search for LCSW Openings?
Licensed Clinical Social Workers looking to join their colleagues nationwide may need some relocation flexibility to find the best jobs. The Bureau of Labor Statistics reports the states with the highest numbers of LCSWs are California, New York, Pennsylvania, Massachusetts, Florida, and Ohio at over 5,000 apiece according to the Bureau of Labor Statistics.
| State | LCSW Employment | Annual Salary |
| --- | --- | --- |
| California | 15,780 | $81,720 |
| New York | 12,170 | $79,700 |
| Ohio | 5,820 | $49,020 |
| Pennsylvania | 5,690 | $46,360 |
| Florida | 5,180 | $47,520 |
| Massachusetts | 5,090 | $56,860 |
BLS states with the highest employment level of LCSWs.
---
How Much Can You Make as a Social Worker?
According to the United States Bureau of Labor Statistics, the clinical social work field ranks in the top 25 on the Best Social Services jobs list. Clinical social workers can earn a median salary of around $60,000 per year and many social workers in this field make more than $76,000 per year. Create job alert reminders, and keep your eyes on various job alert sites for top paying jobs.
The top-paying metropolitans for clinical social work are Napa at $105,020, Vallejo-Fairfield at $98,390, and Madera at $95,660. Most of the best cities for social workers are also in the highest paying states. Social workers also make more money if they live and work in the states of California, New York, New Jersey, or Connecticut, depending on which area of licensed clinical social work they focus on.
| Metropolitan Area | Annual Salary |
| --- | --- |
| Napa, CA | $105,020 |
| Vallejo-Fairfield, CA | $98,390 |
| Madera, CA | $95,060 |
| San Jose-Sunnyvale-Santa Clara, CA | $93,480 |
| Hanford-Corcoran, CA | $92,810 |
| San Francisco-Oakland-Hayward, CA | $90,400 |
| Santa Rosa, CA | $89,940 |
| Hartford-West Hartford-East Hartford, CT | $87,750 |
| New York-Newark-Jersey City, NY-NJ-PA | $85,590 |
| Salinas, CA | $84,550 |
BLS highest paying metropolitan areas for LCSWs.
However, there's a shortage of LCSWs in rural communities where access to mental health specialists is direly low. Licensed Social Workers have the authority to open private practices anywhere to serve anyone in need.
---
What is the Job Outlook for Licensed Clinical Social Workers LCSWs?
Is there a demand for social workers? According to US News & World Report, LCSWs have America's 63rd best job with average upward mobility and low unemployment of 2.1 percent. The Licensed Clinical Social Worker credential proves to wide-ranging healthcare employers that candidates have the diagnostic expertise needed for treating psychosocial dysfunctions.
LCSWs can fill diverse, strength-based direct practice roles helping patients cope with clinical conditions and cultivate brighter futures. From aiding the elderly to protecting child welfare and counseling transgender teens, there's virtually no limit to the great job opportunities rewarded when you complete the LCSW license.
---
What are the Highest Paying Jobs for LCSW Mental Health Professionals?
When it comes to salaries for social workers, they can vary greatly from state to state and even city to city. For licensed clinical social workers, salaries can be higher since this is a more specialized area of the social work field. According to the United States Bureau of Labor Statistics (BLS), the average pay for a licensed clinical social worker is between $60,000 per year and $70,000 per year.
There are many different types of social workers, including child family in school social workers, health care social workers, marriage and family therapists, and even social workers that help people with mental health or substance abuse issues. Licensed clinical social workers usually work within the different clinical settings for these types of populations.
A social worker makes the most money per year when they work as healthcare social workers. This area of social work will garner graduates a salary of around $80,000 per year. Another area of licensed clinical social work that pays well is mental health and substance abuse counselors.
---
Steps to Become a Licensed Clinical Social Worker LCSW
Below are the general steps to become a licensed clinical social worker LCSW in most states.
1. Earn a Bachelor's Degree
For students who want to become social workers, earning a bachelor's degree in social work program is often the first step. However, students also have the option to earn a bachelor's degree in a related field, such as human development, psychology, or sociology.
By studying social work at the undergraduate level, students are provided with the foundational knowledge they will need to build upon. Some of this coursework includes social welfare policy and human behavior. Because a BSW program has foundational classes, students can enroll in an advanced standing MSW program. Additionally, a bachelor's degree in social work is the minimum requirement for most social work positions.
2. Earn a Master's Degree in Social Work (MSW)
Graduates will then need to move on to the master's degree in social work level to become social workers. A master's degree is the entry level education to become mental health social workers eligible to become licensed clinical social workers.
While master's degrees in social work programs used to take students at least two or more years to complete, they can now complete this type of program in 18 months or less. This is due to the fact that many of the classes are offered online so students can work at their own pace. Once individuals obtain a graduate degree, they can work towards a doctoral degree.
3. Complete Additional Supervised Clinical Experience Hours
While many students can take online courses such as therapy services, behavioral and mental health counseling, for their master's degree in social work program, it will still take approximately two years to complete all of the requirements of the program. This is because social workers need a certain amount of, supervised clinical hours and experience working in the field, depending on the state they live in. For example, in California, social workers must have at least 3,200 hours of supervised experience working in the field before they can become fully licensed and branch out on their own. Most of the time, social workers are paid while working to gain their supervised experience hours.
4. Obtain Social Work Licensure in Your State
The requirements for passing the licensing exam depending upon the state in which you reside. Check for a state-approved license exam before beginning any study. The license test will assess your knowledge based on your schoolwork and will cover topics including long-term and relapse prevention, spousal abuse and child abuse assessment. You might also have to take more individual classes covering material from this test for a recent move from a new place.
---
How Do You Choose a Social Work Degree Program?
Students need to ensure that the social work program they enter into is accredited by the Council on Social Work Education. This means the program meets the standards and the required criteria when it comes to social work and social work practices. Students earning their degree in social work can specialize in the area that they want to work in after they graduate.
A degree in social work program will also prepare students for state licensure testing. Each state has its own licensing board that will determine the requirements that are needed. Students should look at the requirements of the state in which they want to work to ensure they are receiving all of the education they need to be able to pass the state licensing board test.
---
Job Locating Tips for Newly Licensed LCSWs
Despite being a relatively small economy the government is still claiming that the economy should grow significantly faster over the next decade with 60,000 new LCSW jobs. Finding the best jobs will necessitate many networking, like joining NASW Chapters, creating LinkedIn profiles, or participating in events such as the annual Social Workers Conference. Develop connections and experiences by volunteering in local hospitals, community centers, and NGOs. Furthermore internship opportunities with international organizations such as Save the Children can be emphasized, and they are not uncommon.
---
Is Being a Social Worker Worth It?
Yes, becoming an LCSW social worker is definitely worth it for those who have a passion for helping others. The license that a graduate will receive as a social worker will establish him or her as an expert in their area of expertise. Some have a active unrestricted professional license. Many jobs that are available in the social work field require the candidate to be a social worker. This area of social work also pays very well.
Even though it takes time and money to become a social worker, those already working in the public health field tout it as a great field. For people who have a passion for helping others improve their lives, social work is a great helping profession to become a part of.
---
Related: