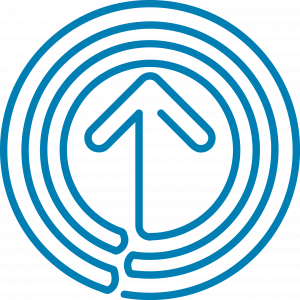 A Social Workers career track can branch out in many different directions. Opportunities for advancement come with education and experience. Aiding people with disabilities and other social problems involving substance abuse are some areas where a social worker can practice. They also assist clients with housing problems, domestic conflicts, and spousal abuse. These professionals work in and around communities to improve the livelihoods of disenfranchised groups and individuals.
The social worker has one of the most flexible titles in public service. These workers are some of the most adaptable members of a community's workforce. Moreover, they are trained in various environments and protocols to become such versatile practitioners. Capable of blending their empathy, devotion, and understanding into different emotional colors and economic classes, social workers can work with many population groups. So, what is the typical Social Worker's career track?
---
Social Workers Career Track and Path
Schools, businesses, and other organizations employ social workers to act as intermediaries in helping to solve internal dysfunction. Medical or hospital social workers are employed by medical facilities and practices to provide psychological support to the sick. There are also many career opportunities for a Social Worker in government offices. A host of part-time, full-time, and volunteer work awaits qualified social workers. However, most social workers begin their practice in entry-level positions working for charity groups and non-profits. In addition, there are more jobs available for MSW graduates than BSW holders.
Social workers retain half a million jobs in the United States alone, but with so many communities and social problems that need addressing, the hierarchy that keeps amateur social workers from the positions of more experienced workers remains intact and crucial in allocating the social worker's experience and skill with a fitting match.
---
What Is A Typical Social Worker's Salary?
The typical social worker career begins with an annual salary of $30,000 and tops out at roughly $100,000 for qualified and capable private practice ventures. Social workers with master's degrees can specialize in areas like mental health, medical, substance abuse, child welfare, and school social work.  The US Bureau of Labor reported in May 2020 the below-median annual salary for social workers by industry.
Local government, excluding education and hospitals – $57,660
Ambulatory healthcare services – $52,850
State government, excluding education and hospitals – $49,860
Individual and family services – $43,820
---
What Is The Typical Undergraduate Education of A Social Worker?
The kind of education and training a person has to go through to become an accomplished professional varies by state. Specific certifications, regulations, and licensure at the state level allow social workers to enter many fields. However, all social workers need cultural sensitivity, professional ethics, and communication skills. At the same time, the professional reputation of social workers will rest on their emotional stability, work ethic, and success rates in handling the responsibility of their work.
The lowest social worker positions require a bachelor's degree, but it's difficult to rise and impossible to open up a private practice. Most positions will advance the educational requirements to a master's degree. Clinical and medical fields will require more stringent resumes. Social worker teaching positions require a doctorate in social work, while majors in sociology, psychology, human services, and in-between fields are uniformly relevant and indicative of a useful skillset.
---
What Is The Common Graduate Education of A Social Worker?
A master's degree in social work will be key to opening many carer opportunities. However, a social worker's resume truly begins when they get their field education and experience. The route to a master's degree in Social Work is easiest if you have an undergraduate degree in Social Work or a BSW. With advanced standing, students can quickly earn the MSW in one additional year. However, students with any bachelor's degree can earn a master's in Social Work. For example, many students with psychology, sociology, and human services bachelor's degrees enter Social Work graduate programs. With a bachelor's degree in a field other than Social Work, most students earn an MSW in two years.
Accredited Social Work graduate programs will almost always require a minimum of several hundred hours of supervised experience. Students studying to become social workers can find reputable outreach programs within their schools and teaching faculty to help them gain experience in a non-paid volunteer capacity before graduation or master's certification is required.
---
What Jobs Do Social Workers Commonly Get?
Many employers hire students for entry-level experiential positions. Medical fields have more regulations than others, so they may require better referrals in order to secure even a volunteer position. Social work is a popular but competitive field. Students can get a jump on their careers by volunteering with many organizations during their university years.
Private practices are not uncommon in the social work field. However, these businesses are hampered by their inability to attach themselves to larger organizations or charities that are able to reach out to more people and strategize effective entry points in which to help those that need the service. Private practice social work has a checkered history. Although that's not a criticism of the private social worker professional qualifications, social workers will need a master's degree to find any legitimate private practice in the shield. Social workers who are considering private practice may want to work in a part-time capacity for the first year, retaining their work outside with professional organizations, charities, and communities and building their social network.
---
Your Social Work Career Path
Is social work a good career? The career track of a social worker is open-ended with many types of employment available. The list of social worker jobs ranges from school social worker to career opportunities in government offices. The more education and more experience social workers have, the better opportunities they have for career advancement.
---
Related: