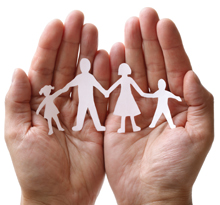 Are there any private social work jobs?
When choosing which career field to go into, people should always take in to account what jobs will be available in their field of choice upon graduation. Starting the down the path towards a career in private social work is no different. Private social workers are individuals who provide psychological counseling, guidance, and other types of assistance to disadvantaged people. The key is the fact that their work is all in efforts to advance social conditions in their communities.
It is important for those with a degree in social work to determine whether they would like to work for a private for-profit organization or a private non-profit organization. Though social workers in either organization perform the same services, the organizations are very different. Non-profit social work relies heavily on donations and charity. They may even have religious affiliation. Private for-profit social work focuses mainly on people who have insurance coverage, or who can afford to pay for the services.
Schooling
In general a bachelor's degree in social work is required for entry level positions in the field. However, if you did not want to commit to social work early in your degree, choosing instead to major in psychology, sociology, or human services you may also have an easy time finding an entry level position.
In addition to schooling, most states will require you to become licensed, obtain a certificate, or be a registered social worker.
The schooling requirement is the same for non-profit social work as it is for those who want to work at a for-profit organization.
Salary
Social workers can expect a median wage of $53,000 dollars per year, with those in the bottom percent earning around $27,000 dollars per year or less. The top earners, though few in numbers, can bring in close $100,000 dollars per year or more. You may be interested to know that the bottom percent consists mostly of non-profit workers.
You will generally earn more money as a for-profit private social work employee than a non-profit private social work employee. This is in part due to the fact that as mentioned earlier, private for-profit social work often focuses on those who have insurance coverage, or who can afford to pay for the services. Since non-profit organizations choose to rely on fundraising and donations to run effectively, there is less stability when the economy takes a hit and they receive less donations. When the money runs low in a private non-profit organization, workers are more likely to get laid off. Therefore you may want to go with private for-profit for higher pay and more stability.
Job Prospects
There are horror stories surfacing everyday about college students graduating and unable to find work in their chosen field. Is social work one of the degrees to stay away from?
The answer is no. There are plenty of private social work jobs to choose from. It just depends on your area of interest. Below is a list of private social work jobs to keep an eye on, as the prospect for job growth is very high:
Substance Abuse Therapist
These social workers work with people who are addicted to alcohol, drugs, and many other addictive substances. This area of social work is expected to grow quickly as more people turn to alcohol and drugs to deal with their problems.
Social workers in a health care setting provide a range of different services. The hospital is a stressful place. There are social workers on site to deal with abandoned babies, suspected child abuse, and patients and their families dealing with the stress of terminally-ill loved ones. Clinical social workers specializing in dealing with senior adults will be in high demand in the upcoming years. People are living longer everyday, and their needs are unique.
Workers who assist families with the adoption process is also expected to grow very fast. It is a growing trend for couples to marry later in their years when fertility can become more of an issue. Also, states who have already legalized same sex marriage will have more demand for social workers specializing in adoption.
As for the question as to whether there are any private social work jobs, the career field as a whole is expected to grow tremendously in the upcoming years. The only question you should really be asking yourself is whether or not you would prefer to work for-profit or non-profit.
For more information on social work visit the following links:
National Association of Social Workers
Workforce
Houston Chronicles
Related: