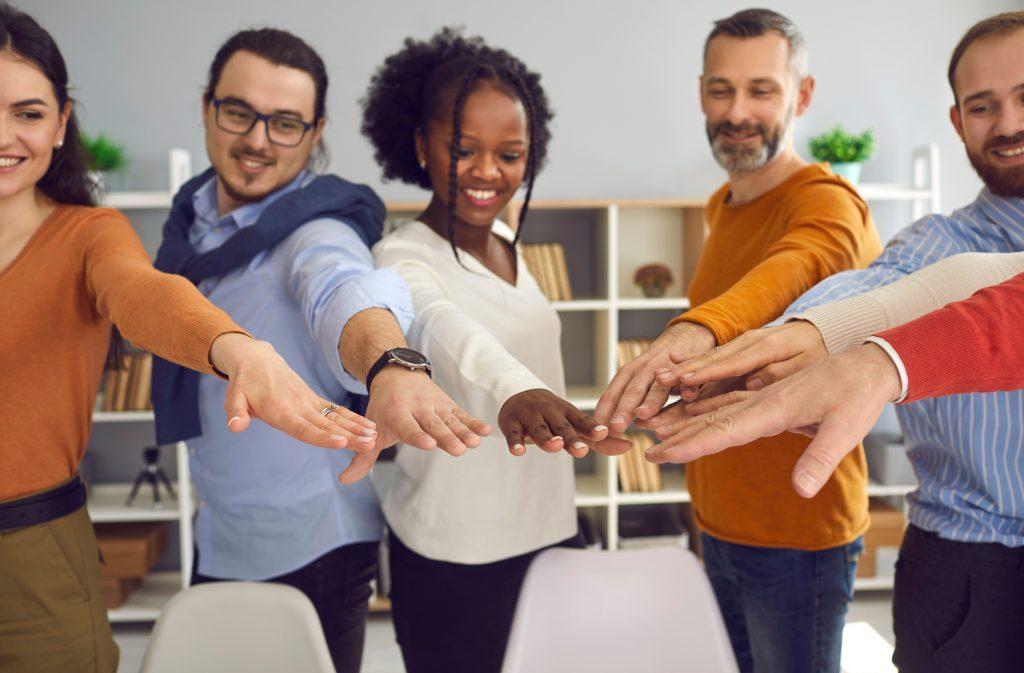 You may find yourself asking How To Become A Social Worker In California. If so, follow along to learn more about the process.
Being a social worker in California can be both rewarding and challenging. You work with diverse groups as a social worker, including children, the elderly, and families. You are responsible for providing support, guidance, and resources to those in need and helping them navigate difficult situations.
The hardest part about being a social worker in California is dealing with the cost of living and the lack of affordable housing. Clients you work with may struggle to make ends meet. Finding safe and affordable housing can be a significant obstacle.
Another challenge is working within the complex and often bureaucratic system of government agencies and non-profit organizations that provide social services. You must use this system effectively to ensure your clients receive support.
Despite these challenges, being a social worker in California can be incredibly fulfilling. You can make a difference in people's lives, helping them overcome obstacles and achieve their goals. You also get to work with diverse and dynamic colleagues who share your passion for social justice and helping others.
Here Are The Steps To Become A Social Worker In California:
Earn a Bachelor's Degree: Obtain a bachelor's degree in social work from an accredited school and complete any applicable licensing prerequisites.
Earn a Master's Degree: Pursue a master's degree in social work from an accredited institution or a master's in social work with a specialization in school social work from an accredited institution.
Become Licensed: Complete applicable licensing requirements. California requires the passing of an Association of Social Work Boards (ASWB) ethics exam.
Submit Application and Documentation: Submit your application to the California Board of Behavioral Sciences and provide required documentation, including the Passing Score from your ASWB ethics exam.
Take Continuing Education Courses: Social workers in California must complete at least 36 hours of continuing education every two years.

How To Become Eligible For The LCSW Exam?
Graduation: The first step in becoming eligible for the LCSW Exam is to obtain a Master of Social Work (MSW) degree. The MSW should be from an accredited program and the degree must have been obtained within the past five years.
Supervised Experience: The second step is to gain appropriate supervised experience. Those wanting to become a Licensed Clinical Social Worker lcsw must complete 3000 hours of supervised professional experience, with at least 100 of those hours completed directly under the supervision of an LCSW.
Ethics Examination: The third step is to take the LCSW Exam. This is administered in two parts: a written portion and an oral portion. It is offered four times a year by the Association of Social Work Boards.
What Are The California Social Work Licensure Requirements?
In order to become a licensed social worker in the state of California, individuals must hold a master's degree in social work from a Council on Social Work Education (CSWE) accredited program, have two years' post-msterès experience providing clinical social work services, and pass the California Association of Licensed Clinical Social Workers Examination for Clinical Social Work. Additionally, individuals must submit an application to the California Board of Behavioral Sciences along with a criminal background check, official transcripts, and a fee.
All licensed social workers must also participate in continuing education to maintain their license. Supervised post-master's hours supervised by a California Licensed Clinical Social Worker (LCSW) are required for licensure and must be completed before the application can be submitted.
Out of state applicants who want to become a social worker can use online social work programs to obtain licensure. California does not have social work license reciprocity with other states for future social workers wanting to move to the state. You can find online social work program accredited that will help you and social resources.
How Long Does It Take To Become A Licensed Social Worker In California?
The process to become a Licensed Social Worker (LSW) in California requires obtaining a master's degree in social work from an accredited university, completing 3,200 hours of supervised clinical social work practice, and passing the Association of Social Work Board's licensing exam. The total amount of time required to meet all of these requirements can vary depending on a range of factors such as the type of degree pursued and the number of courses taken at once.
Generally, it takes at least two to three years to become an LSW in California. Additionally, applicants must provide proof of having completed an approved clinical course and complete 30 hours of continuing education every two years in order to maintain their license.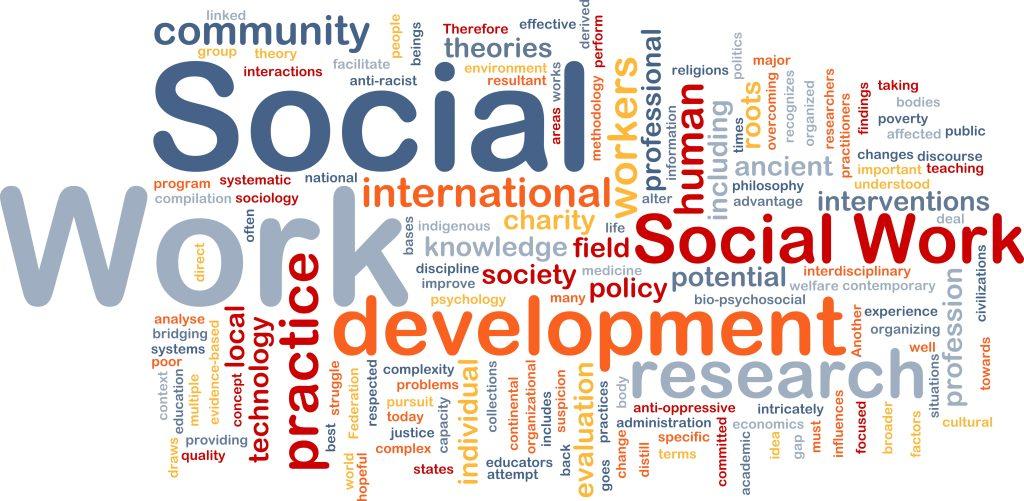 What Is The Career and Salary Outlook for Social Workers in California?
The career outlook for social workers in California is very positive. According to the U.S. Bureau of Labor Statistics, California is projected to have the highest number of jobs, with jobs expected to go up 6.2 percent by 2029. The average salary for Social Workers in California is estimated to be around $60,000 per year. Social workers in California also earn an estimated average annual salary of $64,030, which is higher than the national average.
With the aging population, there is also a need for social workers in the health care sector, and California is estimated to have the second highest number of medical and health care licensed professional clinical counselors jobs. Social workers can also offer their services in the mental health field, providing emotional support and counseling services to those in need. With a growing need for social workers, there is great opportunity for growth in the field, and good salaries to be earned.
Skills Needed Include:
Communication skills
Interpersonal skills
Problem-solving skills
Empathy 5. Patience
Compassion
Stress management
Cultural awareness
Knowledge and understanding of human behavior, human sexuality, and human development
Familiarity with local, state, and federal regulations
Knowledge of community resources
Adoption and foster care experience
Crisis intervention experience around human sexuality
Record-keeping and reporting abilities
The ability to work with vulnerable populations
Professional ethics and adherence to professional standards
Psychotherapy experience
Exceptional organizational skills
Crisis prevention skills
Team building and collaboration
Professional development and continuing education
Knowledge of the specific ethical, legal, and patient safety standards of practice in California.
knowledge in doing a child abuse assessment
Types of Careers For Clinical Social Workers In California
Clinical social work is a highly rewarding field in California, allowing practitioners to provide services across a wide range of environments when following california law. Clinical social workers in California are employed in hospitals, schools, mental health facilities, and other public health settings, as well as private settings.
They help individuals, families, and communities with mental health, emotional, social, and environmental challenges, provide social or health services. Common clinical social work careers include case management, program development, crisis intervention, group counseling, psychotherapy, medical social work, assessment and evaluation, and rehab and recovery.
California Law says you must have a graduate degree with a major in social work and pass a licensing exam in order to legally work in the field. Most also hold specialized certifications approved by california law in areas such as substance abuse counseling, child welfare, and gerontology.
What Are The Highest Paying Clinical Social Worker Jobs in California?
County Social Worker Supervisor (Salary Range: $77,963 – $117,828)
Associate Clinical Social Worker (Salary Range: $74,874 – $104,225)
Private Practice Social Worker (Salary Range: $71,400 – $104,194)
Child Welfare Social Worker (Salary Range: $63,827 – $108,210)
Associate Clinical Social Worker Supervisor (Salary Range: $71,581 – $105,735)
School Social Workers (Salary Range: $60,387 – $95,044)
Social Worker Advocate (Salary Range: $58,831 – $84,681)
School Social Workers (Salary Range: $57,239 – $76,579)
Healthcare Social Workers/Mental Health Social Worker (Salary Range: $50,047 – $77,931)
Veteran Social Worker (Salary Range: $49,842 – $78,177)
Is Being A Social Worker Worth It?
Being a social worker is a rewarding and challenging job in many ways. Most social workers receive outpatient and inpatient services to people of all ages and backgrounds. Some deal with hard issues and have to preform a child abuse assessment. They work with individuals, families, groups, or entire communities to promote and protect the best interests of the people they help.
The most important reward to aspiring social workers is the feeling of satisfaction they get from helping others. Social workers can help people adjust to difficulties in their lives, and they can make a huge difference in someone's life. This can be very gratifying for both the social worker and those they serve. Additionally, helping others achieve greater stability and self-sufficiency can be extremely motivating.
Furthermore, social workers get to develop strong relationships with people they help. They often develop an understanding of how the person got to where they are, their unique circumstances, and their goals for the future. This allows for a more personal connection and mutually rewarding experiences.
While there are many rewards, social work can also be challenging. Healthcare social workers often must manage pressure when dealing with difficult issues, and they are often responsible for the welfare of vulnerable people. This means they have to be prepared to handle difficult and emotionally charged situations and demonstrate empathy and compassion.
In conclusion, professional social workers are worth the rewards of helping others and developing strong relationships with clients, as well as the challenge of managing pressure in difficult situations. Having the ability to make a positive difference in people's lives is a powerful thing, and social workers are well-positioned to do just that.
Related:
THE BEST JOBS LCSW CAN GET IN THE UNITED STATES
BILINGUAL SOCIAL WORKER JOBS AND HOW TO GET ONE IN THE UNITED STATES