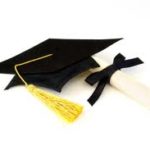 With an associates degree in social work you get your foot in the door and gain valuable real-world experience before earning a BSW or MSW. With an associate degree in social work, you get your foot in the door and gain valuable real-world experience before earning a BSW or MSW.
However, there are still many open doors for entry-level positions in human services. Read on to find out the best jobs available for graduates with an associate's degree in social work.
---
1. Residential Counselor
Residential counselors find employment in a multitude of settings. Some roles include group homes for developmentally disabled or mentally ill individuals and runaway shelters. Typically, these counselors are also responsible for providing direct care to the clients.
They assist with daily living activities, performing housekeeping tasks, tracking client progress, and supervising recreational trips. In addition to training and a degree, residential counselors must also have a valid driver's license for transporting clients with developmental disabilities.
---
2. Social Services Assistant
Social services assistants work side by side with other healthcare professionals. These settings include social workers, psychologists, and nurses, to assist them with various duties. Additionally, social services assistants fill positions in hospitals, nursing homes, assisted living facilities, residential care facilities, and also community organizations.
Assistants help with direct patient care, maintaining patient records, greeting clients, providing referrals, and performing other administrative tasks. Additionally, social services assistants can specialize in a certain population, such as children or the elderly, depending on personal preferences.
---
3. Preschool Teacher
Graduates with an associate's degree in social work can also become preschool teachers. These professionals provide daycare for children under five. Preschool teachers care for and educate small children while their parents or guardians are at work. So, these teachers create lesson plans in basic reading, science, writing, and also math subjects.
Teachers also prepare meals or snacks for healthy nutrition and supervise educational or recreational activities. In addition, they monitor children for any warning signs of mental or developmental problems. Preschool teachers can find employment in public or private schools, daycare centers, and community childcare organizations.
---
4. Case Manager Assistant
An entry-level case manager position usually requires a bachelor's degree. However, those with an associate degree can become case manager assistants to gain valuable career experience. Case manager assistants help the case manager obtain services for patients and monitor their progress with the treatment.
Case managers work with various individuals, including substance abusers, hospice patients, mentally ill patients, and the homeless. Within hospitals and community-based agencies, case manager assistants advocate for clients and help them receive their basic needs.
---
What Is Social Work and Does It Require a Degree?
Social work is a profession centered on societal change, improvement, and development. Some social work operates at the individual level, but some other types of social work positions operate on a far larger scale. Social workers exist in both the public and private sectors.
Social work requires a degree and a bachelor's degree is an expectation for most social work positions. However, it's possible to start a career at the entry level in various types of social work with an associate's degree. As applicants progress, they will likely continue their education and learn a specialization.
What Does a Social Worker Do?
Social workers do various things, and most activities center on helping people. Social work often falls into the category of a helping profession. In most cases, a social worker will provide such things as counseling, assess the help a person or community needs, maintain records, and advocate for individual or community needs.
Social workers take on a lot of challenging duties and require a lot of help, resources, and people. This is why associates in social work jobs exist.
The title and licensure of a social worker typically require a bachelor's degree or even a master's. However, the need for other personnel, assistants, and people who work adjacent to the social work field means there are also social worker jobs with associate degree opportunities for people who want to start down this career path with just an associate's degree to start with.
What Type of Degree Do I Need for Social Work?
Social work, as a discipline, represents a broad category of professions and careers. In many of those jobs, applicants will need a degree. This can vary depending on location and differing job requirements.
For most social work occupations, an associate's degree often comes up as the minimum necessary to enter the field at the entry-level level. However, for most titled social work, a higher-level degree will often become necessary.
Because of the nature of high-level social work positions, private and public employers will demand a postgraduate degree for the highest-paying and most demanding positions. Still, an associate's degree can help someone find work in the field while pursuing a higher degree and earn valuable experience. The credits earned for general education courses can also work toward helping them achieve the next level degree that much faster.
The associates in social work jobs available may also depend on the type of associate's degree someone holds. Like other degrees, the associates can have types such as Associate of Science (AS), Associate of Arts (AA), Associate of Applied Business (AAB), Associate of Applied Science (AAS), and some others may show up as well during a search.
The difference between these types of associate degrees is the curriculum used to achieve them. An AA may have a more general approach, while an AS or AAB may have a more specialized curriculum and focus. Applicants should keep this in mind when seeking an associate's degree program. Applicants should look over the curriculum first before making a decision.
What Are the Different Types of Social Work Associate Degree Jobs?
Social work associate degree jobs exist, and it's possible to enter the field with just an associate as an entry-level applicant. Some entry-level positions can include:
Home health or personal care aide
Community outreach worker
Social or human services assistant
Teacher's assistant
Preschool teacher
Recreation worker
Psychiatric technician
Residential counselor
Case manager assistant
Many associate degrees in social work jobs exist, but for those who want to advance, especially in areas like mental health, further education will typically become necessary. Higher-level jobs will require a bachelor's or master's degree
Many types of jobs with an associate degree in social work can require additional schooling, testing, and licensing. Sometimes, an applicant may not need a different degree, but they may need to attend a dedicated program to obtain their license. Some associate's programs may also prepare an applicant for a particular type of licensing.
When looking at the curriculum and stated goal of a social work associate's degree program, applicants should ensure the course offerings align with their career goals. Gaining knowledge to help further a specific path can go a long way toward achieving long-term goals that much faster.
Are There Any Benefits to Obtaining an Associate's in Social Work?
An associate's degree in social work does a lot more than help someone find social work associate degree jobs. Although, that's one of the significant benefits. Still, it's essential to look at the other benefits of earning an associate's degree in general.
Price is a good start. An associate's degree comes at a far lower price than many other degree programs. This can vary by school and program. But generally, associate degrees cost less because they take less time and have higher levels of availability. For example, it's possible to find associate degree programs at most community colleges right after your high school diploma.
As an associate degree often represents a base level of education for any subject, there's no pressure to complete it at an expensive school or a highly specialized program. In addition, it's sometimes possible to transition credits from an associate's degree program to a bachelor's degree program.
This can help save money on education costs and lower the amount of potential student loan debt someone may accrue. Those savings can work especially well if the applicant plans to transfer to a more expensive college for their bachelor's degree.
Associate degree in social work jobs becomes available immediately once an applicant obtains their degree. You can start your job search right away. Many entry-level positions in social work require at least an associate's degree. This means those social worker associate degree jobs that were out of reach will become available to job seekers looking to get a foot in the door with any social work.
An associate's degree in social work will allow applicants to pursue further education while they work. The associate's degree can help someone work and gain experience while they continue schooling for their bachelor's or beyond. Jobs with associate's degrees in social work may also have benefits that include tuition reimbursement or other opportunities to help someone continue to go to school while they work.
Other benefits of an associate's degree exist besides these. For example, the soft skills, networking, and learning flexibility gained by pursuing an associate's degree increase applicants' value when looking for entry-level work in the social work field. It's up to the applicant to see if obtaining an associate will help them achieve their educational and career goals.
Getting Experience with an Associates Degree
Overall, these jobs can provide the necessary experience for an impressive resume or school application. So, start searching early for a position that aligns with your future goals in the social work field. All the mentioned job opportunities lead graduates with an associate degree towards a successful and rewarding career.
---
Related:
---