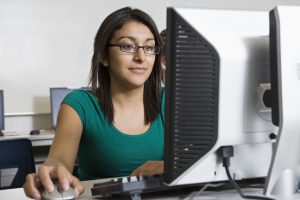 There are three levels of social work education you may pursue in social work degree programs.
Bachelor of Social Work (BSW or BASW)
Master of Social Work (MSW)
Doctor of Philosophy (PhD) or Doctorate of Social Work (DSW).
A Licensed Clinical Social Worker certificate, or LCSW, is an option for social workers with at least a graduate-level of social work education. Licensed Clinical Social Workers can work in mental health and treat emotional and behavioral issues. Most have at least a master's degree in social work or MSW.
To be a licensed social worker at any level, you must earn your social work degree from a college or university program that has accreditation from the Council on Social Work Education (CSWE). The licensing requirements vary from state to state.
---
---
What are the Three Levels of Social Work Degrees Students Can Earn?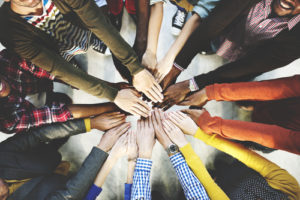 The Council on Social Work Education (CSWE) accredits undergraduate and also master's level Social Work programs in the United States. Furthermore, the purpose of accrediting programs is to ensure they reach educational standards set by the Council on Social Work Education.
So, students should beware of non-accredited social work programs. They likely do not reach CSWE's standards or offer fieldwork education. There is also the risk of a non-accredited program being a degree mill that provides a diploma for a set fee. It provides little to no coursework or training. Online programs for social workers are available for certain for bachelor's and master's programs. The coursework for online social work programs is online, but the placements and practicums are in-person experiences.
A diploma from a non-accredited program will not be recognized in the field of social work. According to CSWE, some employers need documentation of a social work degree from a CSWE-accredited program. Licensing boards in all fifty states, as well as the District of Columbia, require a social work degree from a CSWE-accredited social work program to sit for a licensing exam. According to CSWE's Commission on Accreditation (COA), there are:
533 accredited bachelor's degree in social work programs
288 accredited master's social work programs in the U.S.
15 baccalaureate social work programs (accreditation under review)
23 master's social work program (accreditation under review)
A full list of accredited programs for baccalaureate and master's social work is available from CSWE.
---
The Bachelor of Social Work (BSW)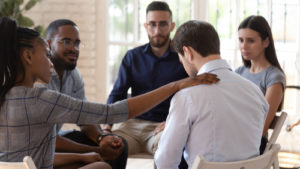 Some realize early on that they want to pursue a career in social work. So, at the undergraduate level, students may begin their careers by earning a Bachelor of Social Work. During their first three or four semesters, BSW students typically complete their general education requirements. Social work students will then split off into their major and concentration areas.
Course requirements prepare students for undergraduate social work programs vary by school. But, most include required courses in psychology and sociology. Additionally, an undergraduate program in social work will likely require a course on at-risk populations. Students may also learn about substance use and the ways social workers can contribute to the recovery.
They will also learn about poverty and social welfare in marginalized communities. In some programs, BSW students will have an opportunity to learn about trauma and how social workers can work with clients who have experienced traumatic events and offer support services. Students will also learn about generalist social work practice including assessment and diagnosis.
BSW Fieldwork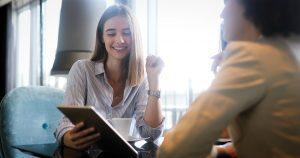 Undergraduate social work students need a specific number of hours in a fieldwork placement. An undergrad social work degree program involves work in:
substance use recovery clinic
mental health clinics for mental health disorders
human services agency
social services or social service agencies
a school
child abuse
They will also take a seminar, or a similar course, that helps them integrate what they have learned in the field with the theory, skills, and knowledge they are learning in the classroom. There are abundant entry level positions and career opportunities for social workers holding a BSW alone, especially in child welfare.
Not all social work positions will be open to social workers without an MSW. Salaries for social workers with undergraduate training alone will be lower than salaries for social workers with a master's degree. Below is the Bureau of Labor Statistics (BLS) for selected Social Work Jobs.
| Social Work Career Paths | Salary |
| --- | --- |
| Social Workers (all other) | $61,190 |
| Healthcare Social Workers | $60,840 |
| Child, Family, and School Social Workers | $49,150 |
| Mental Health Counselors | $49,130 |
| Substance Abuse Social Workers | $49,130 |
Median annual wages for social workers in May 2021
---
The Master of Social Work (MSW)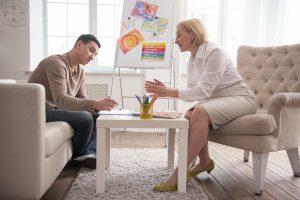 Graduate-level social work programs build on the undergraduate foundation of a Bachelor's in Social Work. However, you are not required to have a BSW to enter a graduate-level social work program. Many students come to MSW programs with undergraduate degrees such as:
fine arts
political science
history
sociology
life sciences such as biology
It is your undergraduate academic record, the quality of your application (especially your essay or letter describing why you want to be a social worker), and the recommendations that will get you admitted into an MSW program.
Courses in the MSW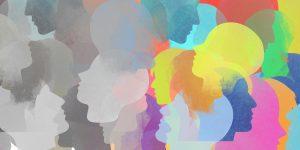 Master's degree courses are more rigorous than undergraduate social work courses. They focus on social services policy and regulation, occupational ethics, social work leadership theory, and practical execution of clinical skills.
There are both on-campus and online MSW programs. Most schools will offer different master's degree tracks of study. These areas offer specialized training in a focus area or concentration within social work. Below are some of the popular specialization areas.
organizations
social policy
management/administration
macro practice
community organizing
research
clinical social work
Students may enter a program intending to become clinical social workers and find they are interested in a different subfield of social work such as policy analysis or community organizing.
The average MSW program requires at least 900 hours of supervised fieldwork instruction in a social work-related job or internship. Furthermore, students who already work in the capacity of a social worker may be able to continue working in their job to fulfill fieldwork requirements.
MSW Placements and Fieldwork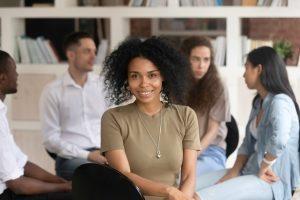 Students will have input about what kind of placement they would like but they will not always get their first choice. Fieldwork can be quite eye-opening. It can help students decide what subfield they would like to pursue or definitely not pursue.
Students' performance at their fieldwork placements is critiqued based on the candidate's use of skills learned in the classroom and their interaction with clients or the public. Students also take a seminar or class that helps them integrate everything they are learning in the field and classroom. Peer support is especially important at the graduate level of social work education.
Some common field placements are in substance abuse and mental health services, child and family social services, and in various other government agencies.
A master's program can be quite demanding and challenging. Students can experience secondary traumatic stress symptoms from hearing about their clients' experiences. Some of what they hear and observe may be shocking to students with little exposure to trauma or working with marginalized communities.
The MSW and Self Care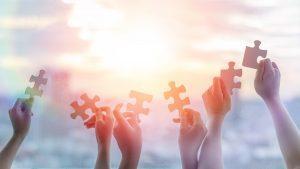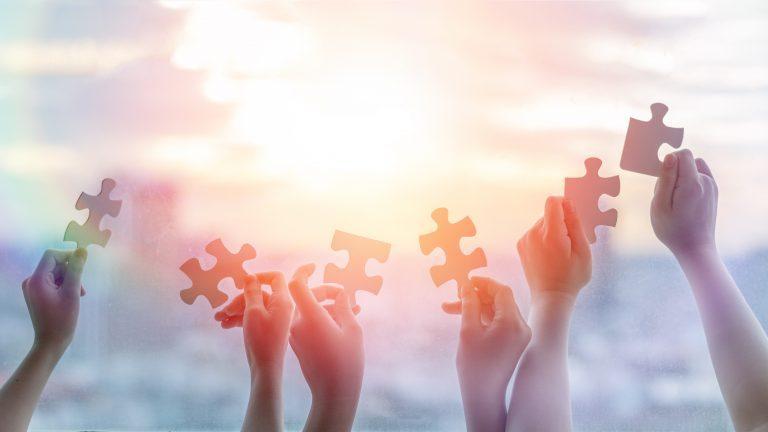 Many schools are increasing their support for students. They educate them about secondary traumatic stress symptoms, burnout, and compassion fatigue. They teach self-care as students, and in the future as professional social workers, so they can have long, fulfilling, and productive careers. For some jobs in the field, employers require applicants to have a master's in social work. The health services industry typically requires social workers to have at least a graduate education.
Jobs with an MSW
Leadership positions often require job candidates to have an MSW before they will be considered for a higher-ranking job. MSW graduates may be considered for adjunct teaching positions at schools of social work.
Master of social work graduates who earn licensure has the potential to earn even more than those without a license. Most clinical social work jobs require licensure. A licensed clinical social worker is one of the best-paying social work jobs. They find roles in psychiatric hospitals and clinical positions in various healthcare settings.
---
What do PhDs in Social Work or DSWs do?
Graduate programs prepare social workers for careers in clinical social work, leadership, and healthcare environments. The doctoral level of study focuses on research. Master's level social workers can develop research skills if they take research courses or pursue a research track. However, not all research jobs will be open to them in human services and academic settings if they do not have a PhD.
Some graduate-level social workers developed a love for research during their graduate careers. They decide to advance or begin careers in social work social policy research by obtaining a PhD in social work or a DSW. Those pursuing a PhD typically have an interest in research and teaching.
Social Work Doctoral Programs
A doctorate degree in Social Work prepares students for advanced clinical or leadership & management positions. The PhD in social work and social policy is more common than DSW programs in recent decades. Doctor of Social Work (DSW) programs prepare graduates to pursue academic careers or to work in advanced clinical practice.
Those pursuing a doctorate-level degree in clinical social work or social policy research will be able to complete their education in as few as two to three years of full-time study or as much as six or more years of part-time study.
Doctoral Coursework
Many programs place limits on how long a doctoral student has to complete their dissertation. Doctoral coursework covers:
social work theory
statistics
research methods
data analysis
social policy
measurement and psychometrics
Doctoral students may also take elective courses within the doctoral program or in another discipline (e.g. law, psychology). Many doctoral programs have students complete a teaching and research practicum. They may teach a master's level social class and work with a professor on a grant-funded research project or a smaller scale study.
A dissertation requires students to focus on a narrow field of study and research to test and prove a hypothesis. This research is designed to further the field of social work itself. The doctoral program is dedicated to producing candidates who can go on to teach collegiate courses, take on executive positions within social work organizations, or fill positions in research and policy analysis on a full-time basis. Some PhD holders also go on to develop their own consultancies.
---
All Three Levels of Study Have Unique Benefits
The great thing about social work is that each degree has a unique purpose for graduates. Those with a BSW are prepared for a broad range of entry-level positions. Those with an MSW are prepared for clinical social work, positions in healthcare, and leadership positions in non-profit and government human services agencies.
At the doctoral level, students can carry out academic research, teaching in undergraduate and master's level social work programs, and hold executive leadership programs. All three degrees create well-rounded professionals who can be effective in serving or studying a wide array of vulnerable populations. They can work in:
private practice or consulting
universities and other schools
human services agencies
government agencies
public health agencies
non-profits
Human Services Careers with Other Degrees
Some people choose to enter the field of human services with a bachelor's degree in psychology, sociology, or another discipline. Many employers seek graduates with a bachelor's degree in social work as the best qualification for entry-level jobs.
Social work is important as societies age and vulnerable populations continue to need services and social welfare supports. Social work careers are projected to grow over the next decade such as:
Human Services Work
Hospice Social Worker / Hospice Social Workers
Clinical Social Work
Medical Social Worker / Medical Social Workers
International Social Worker / International Social Workers
Hospital Social Work and Healthcare Social Workers
Community Social Worker / Community Social Workers
School Social Worker / School Social Workers
Child Welfare Casework and Supervision / Child and Family Services
Psychiatric Social Worker / Psychiatric Social Workers
Social Work Education
Child Welfare Social Worker / Child Welfare Social Workers
Veterans Social Worker / Veterans Social Workers
Public Health Social Worker / Public Health Social Workers
Criminal Justice Social Worker / Criminal Justice Social Workers
Gerontological Social Worker / Gerontological Social Workers
With social work, there are no limits to how far you can go in your education and career.
Professional Organizations for Social Work
---
Related: