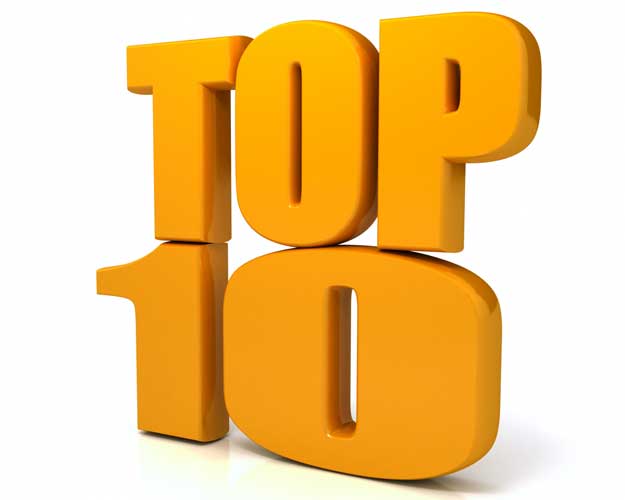 It may be hard for some to believe but at one time educators and professional organizations looked down on online education. Some of the sites that offered training were not reputable and the certificates of completion they offered were not worth printing out. Times have changed, however, and even big-name universities like Harvard are offering free online classes to anyone wanting to learn. The courses are often excerpts from regular university classes, or simply introductions to the subjects, but they are gaining acceptance as vehicles for continuing education credits. Secondary students considering their career choices can also take a class or two to see if they are suited to the profession before they look at schools of higher education. The following list is not a comprehensive representation of online offerings, but will give you a place to begin if you are looking for free education in social work.
Since the online community offers a wealth of free educational opportunities, it is often difficult to source high quality, easily accessible, and wholly priceless programs. High school students or others exploring the social work profession will want to get a grasp of the basics of social work. Some free classes will give college credits, but many of these are not transferable or accepted by accredited schools so it is vital that you research the courses if you need credits. Most courses will be rated according to their difficulty; introductory or basic courses are usually numbered 101, 102 and so on. Classes may state they are graduate level as well, but there are several beginning classes offered online.
Although common sense tells you that you cannot earn a free degree in social work online, you can enlarge your knowledge base and increase your understanding of some of the principles of social work. Of course, the classes you take depend upon your goal for the information. Online courses target learners from high school through professional stages in the field of social work to help assist their knowledge base while refining skills necessary for their future careers. Here is our list of the Top 10 Free Online Social Work Classes available to all with an interest in doing just that:
1. Open University's Introducing Social Work Practice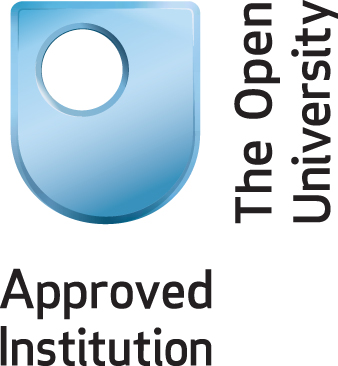 Open University has a class entitled Introducing Social Work Practice geared toward the essential ethical issues all social workers are expected to uphold. Although the course focuses on UK social work, it gives students an overview of the ethical and value code that guides all social work practice. It also explains what social workers do. The class uses case studies and interviews with social workers to convey the principles of non-discrimination, self-determination and ethics. It examines empowerment, which is key to social work in any nation. The class also looks at skills like communication needed to build relationships with clients and coworkers.
For more about Open University's Introducing Social Work Practice free class, go here.
2. Education Portal's Human Growth And Development


From Education Portal, a class that will be fundamental to understanding social work with children is Psychology 103, Human Growth and Development." This class will give students an understanding of the principle of growth stages. It teaches physical, cognitive and emotional development, and how they relate to social development. In addition, students will learn what normal development looks like, and how atypical development affects socialization. This class will help students assess whether behaviors are normal or whether interventions are needed. They will also get a grasp of how important early intervention is in cases of child abuse and neglect.
For more about Education Portal's Psychology 103 Human Growth and Development free class, go here.
3. Education Portal's Social Psychology


The next course listing at Education Portal is a great one for those looking into social work as a career. Their Psychology 104: Social Psychology course explains how our actions and our thought processes are altered by our culture and socioeconomic status as well as by peers. This class also touches on discrimination, which is one of the chief concerns of all social work codes of ethics.
For more about Education Portal's Psychology 104 Social Psychology free class, go here.
4. Education Portal's Sociology 101

Offered by the Education Portal, is a course in beginning sociology. It gives students an understanding of how race, gender, and ethnicity can determine a person's role in society. It looks at aging too, and its implications to societal values. The class examines various social institutions like schools and churches, and how they change over time. It talks about research methodology and how determinations of trends are made, allowing professionals to plan for future directions. Currently enrolled students in a social work school, or with a social work major can sometimes earn credit for free online courses. More often, though, the classes broaden understanding of concepts that have been introduced in their college studies. The online classes may also arouse interest in areas of specialization for social work.
For more about Education Portal's Sociology 101 free class, go here.
5. The University of Maryland's Child Developmental Psychology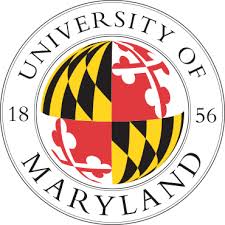 The University of Maryland has a class called Psy 200: Child Developmental Psychology." This is a foundational course for other psychology classes. It focuses on child development within the American culture, but presents cross-cultural comparisons. Included are concepts of child development impacted by current cultural trends like single parent families and divorce. For instance, families having one biological parent and another adult who is unrelated in the home have come to be almost the norm in some societal groups, and this alters the way we look at "family."
For more about the University of Maryland's Child Developmental Psychology free class, go here.
6. Open University's Aging and Disability: Transitions Into Residential Care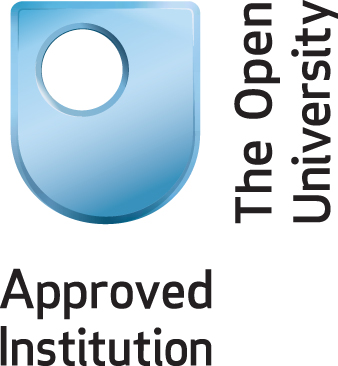 Offered by Open University, the Aging and Disability: Transitions Into Residential Care is a course intended to teach the involvement of social workers in working with the displaced elderly. It looks at the emotional factors, including grief, that accompany the necessity of such a transition. The class is structured around the lives of three persons who have moved into residential care. The syllabus states that, although the course centers on working with the aged, the concepts apply to other client populations as well. The developmentally delayed, and children who have been placed in foster care need many of the same interventions and advocacies. The class first investigates the principles of the social workers role in supporting not only the elderly client but the families struggling with the issues around finding a suitable placement. In addition, the class shows how the environment, itself, can cause issues for the elderly and teaches important social work advocacy skills.
For more about Open University's Aging and Disability: Transitions Into Residential Care free class, go here.
7. The University of Washington's Behavior Disorders

The University of Washington has a course on behavior disorders called This course is designed to give the student an overview of certain behavior disorders and maladaptive behaviors. Social work students interested in working within the corrections system could certainly benefit from taking this course, but it also lays a foundation for understanding how people develop maladaptive coping measures to deal with life situations.
For more about the University of Washington's Psych 205: Behavior Disorder's free class, go here.
8. Open University Substance Abuse and Family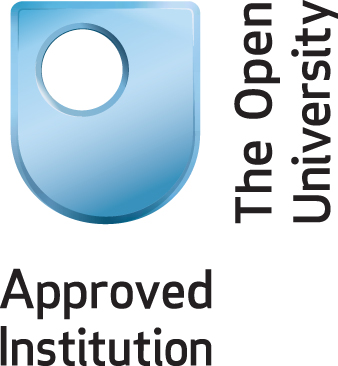 Open University provides the Substance Abuse and Family graduate level course to give students a deeper understanding of the causes and ramifications of substance abuse. Many people come into "the system" through their own addictions or through the problems brought on by the addiction of a close family member. The class looks at case studies and research models in this study. It not only discusses treatment for the addiction, but how it affects the family system. (Family dynamics change when the addict is recovering.) The class addresses how to help families through turmoil and uncertainty. Students in the class learn how to evaluate the degree of impairment a family is experiencing and how to interface with other agencies and resources to achieve the best outcome.
For more about Open University's Substance Abuse and Family free class, go here.
9. Open University's How To Become A Critical Social Work Practitioner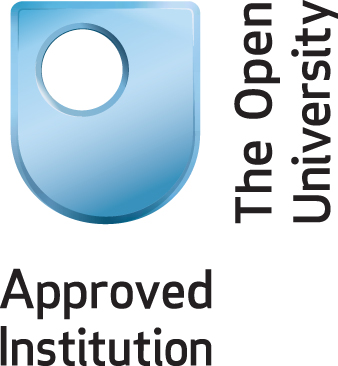 Open University has a great offering for those interested in or just beginning their careers in social work. Their How To Become A Critical Social Work Practitioner course teaches new and crucial social work concepts to help social workers address the problems that arise in every-day practice. It introduces boundaries of personal and professional discretion and judgment in working with people. It also addresses the tensions that develop between personal and professional lives of social workers. The class teaches the part ethics plays and the dilemmas that can arise. It also teaches the importance of language in constructing worker/client relationships, and in empowering the client for self-determination.
For more about Open University's How To Become A Critical Social Work Practitioner free class, go here.
10. National Association of Social Workers' Continuing Professional Education


Practicing social workers are required to have Continuing Professional Education. The classes mentioned above could be useful in that vein, but the National Association of Social Workers has an education center for the purpose of providing CPE classes. The courses are free to members of the organization, and non-members may access the classes for a fee. Some of the course areas listed on their site are:
• Leadership, Management- for those who work in supervisory or team positions
• Aging
• Addictions and Substance Abuse
• Case Management – this course is for individuals who supervise other workers in their service delivery
• Child Abuse/Family Violence
• Children, Youth and Families – information about using resources to meet the interconnected needs
• Clinical and Behavioral Health
• Mind and Body Wellness
• Community Organization and Social Policy
• Ethics and Boundary Issues
• HIV and Palliative Care Issues
• Private practice
For more about the National Association of Social Workers' Continuing Professional Education free classes, go here.