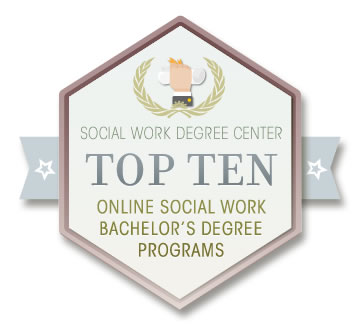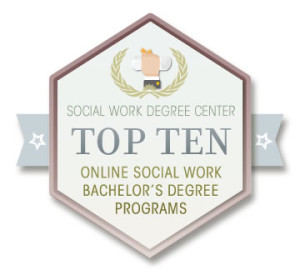 Social work is an extremely unique profession that is full of meaning and power to make a difference in the lives of others. Social workers commit their lives to helping people improve their functioning and promoting social or economic justice for the underprivileged.
Important Note: A masters degree is almost always required for a career in social work. The bachelors degree can give you a good foundation, but is usually not enough.
An online Bachelor's degree in social work can lead to a successful and rewarding career in the field. It could also increase job opportunity and starting salary following graduation. Social workers can find employment in a wide variety of settings, including public agencies, hospitals, schools, police departments, courts, and private practices.
Sponsored Online Programs
The following top online schools provide the best professional preparation, in terms of necessary knowledge, skills, and ethics, to succeed. The schools are renowned for developing leaders that go on to change lives through their service for individuals, families, communities, and organizations. These online schools are distinguished for their strong curriculum, flexible courses, innovative technologies, and exceptional training experience.
All of the following Top 10 Online Social Work Bachelor's Degree Programs offer an outstanding opportunity for students to receive a Bachelors degree. They give students an affordable, flexible, engaging, and practical education so students can achieve all of their social work career goals. We selected the following schools for their reputation, rank, accreditation, affordability, and history of providing quality academics.
Important Note: A career in social work typically requires an MSW degree (masters of social work). However, there are bachelors degrees that can best prepare you for your MSW and subsequent social work career.
1. Boston University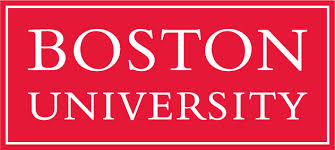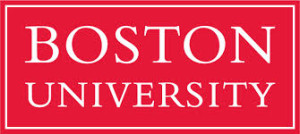 Their accredited social work program is unique for their rigorous integration both clinical and macro practice methods for urban and diverse communities, for the most well-rounded social worker. The curriculum includes foundation courses in human behavior, social welfare, and research in a convenient online learning environment. Surprising, this school was first established as a Theological Institute in 1847. Today, it is ranked at number 51 of the Best Colleges in the Nation for 2013 with a huge variety of programs. The tuition is $43,090 for the upcoming school year.
For more about Boston University's Social Work Degree Programs, go here
2. Salisbury University

Salisbury University's School of Social Work now offers an accredited BSW degree. The program is unique for its cutting edge curriculum that seeks to prepare graduates for service in the field. Courses are geared towards teaching students how to recognize strengths and resilience of clients in order to enhance their social functioning. Shockingly enough, this is a dual degree program in cooperation with the University of Maryland Eastern Shore. Students may complete their Bachelor of Arts in Social Work from Salisbury University and their Bachelor of Arts in Sociology from the University of Maryland Eastern Short. It has certainly come a long way to becoming ranked number #71 of the Best Regional Colleges by the U.S. World and News Report. Tuition for undergraduate students is $16,906 per year.
For more about Salisbury University's Social Work Degree Programs, go here
3. University of Texas – Arlington



The University of Texas at Arlington School of Social Work offers a program fully accredited by the Council of Social Work Education. The faculty is nationally, and even internationally, recognized for leading scholars and graduates in the disciplines of social work and social welfare. Students in the BSW program have the unique opportunity of taking a variety of courses from these instructors that are committed to the advancement of new social workers. It is unique for its curriculum, based upon a liberal arts foundation and combined with courses in social work practice. In-state tuition is $8,878, out of state tuition is $18,268. Interestingly, the school was first established as a primary and secondary school in 1895; but, today it is ranked number 44 for its stellar social work program.
For more about the University of Texas at Arlington's Social Work Degree Programs, go here
4. Appalachian State University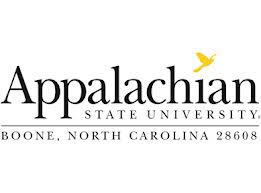 Appalachian State University's distance education BSW program is unique for being cohort based. This means that groups of students are admitted and complete their studies at a particular location. Cohorts begin at a certain location and take their classes together at the same pace until completion. The courses are taught face-to-face with exceptional faculty members, although some online assignments are required. The social work program is accredited by the Council of Social Work Education. First founded in 1899, the school began as strictly a college for teaching educators. Today, the university is ranked number 10 for the best colleges in the South. In-state tuition is $5,859 and out of state tuition is $17,907.
For more about Appalachian State University's Social Work Degree Programs, go here
5. Northern Arizona University


Northern Arizona University offers an accredited Bachelor of Social Work degree program that focuses on social work techniques related to research, policy, human behavior, technology, and crisis intervention. The faculty is especially committed to educate students about social work practices for diverse populations, uniquely for the indigenous peoples of the Southwest. In its long history since 1899, at different points the school was a teacher's college and a Navy V-12 program during World War II. NAU is ranked number 78 on Forbes America's Best Public Colleges list. In-state tuition is $7,364 and out of state is $18, 262 each year.
For more about Northern Arizona University's Social Work Degree Programs, go here
6. McKinley College


The online Bachelor of Social Work degree program offered by McKinley College is recognized for being affordable at just $165 per credit hour for tuition. Plus, with their flexible scheduling options, students have control over when they graduate and can take classes when they fit into their busy schedules. If students already have experience in the field, they can take the unique Life Experience Exam, which will test them out of certain degree requirements and lighten their load. Founded in 1981, the college was established by Weston Distance Learning to provide fast, affordable, and high quality education. It is consistently ranked as one of the best online college programs and is nationally accredited by the DETC.
For more about McKinley College's Social Work Degree Programs, go here
7. Brescia University
The Bachelor of Social Work Degree Completion Program at Brescia University was designed to provide efficient and high quality education of social work theory and practice. Since the unique program is solely for "degree completion," students are required to have completed 45 credit hours in order to qualify for admission. The Council of Social Work Education has accredited this program and recognized their exceptional service for adult-centered education. Tuition each year totals $19,000. Surprisingly, the school was first founded in 1950 as the Mount Saint Joseph Junior College for Women. Today, the Catholic liberal arts institution is ranked number 35 for best colleges in the South.
For more about Brescia University's Social Work Degree Programs, go here
8. Grand Canyon University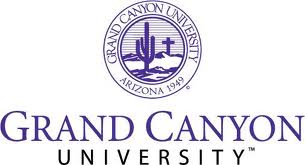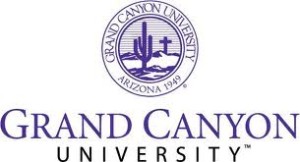 Grand Canyon University offers a unique accredited Bachelor of Science in Justice Studies degree program, which prepares students to enter careers in a multitude of fields, including social work. The curriculum is especially based on studying components of the justice system, while examining the social and psychological theories surrounding crime or punishment. Their online education allows students the flexibility to fulfill the degree conveniently at one's own pace, as classes start every month. Founded in 1949, the private university still maintains its Christian values that it was established for. Tuition totals $8,250 for undergraduates enrolled full-time. It is ranked as number 63 in the country for best online programs.
For more about Grand Canyon University's Social Work Degree Programs, go here
9. Union Institute and University


The accredited Bachelor in Social Work Online Degree from Union Institute and University educates students for generalist practice with individuals, groups, families, and communities. The unique program engages students into a real-world approach through close mentoring and professional development. The curriculum provides social work knowledge, values, competency skills, and practice. Multicultural social work, human diversity, human behavior, social welfare, and economic justice are just a few of the engaging course requirements. Interestingly, the school was first founded in 1964 as a consortium that included 10 different liberal arts schools, including Hofstra University and Bard College. The school, ranked number 145 in the country, is accredited by the Council on Social Work Education. Tuition is an affordable $490 per credit hour.
For more about Union Institute's Social Work Degree Programs, go here
10. Humboldt State University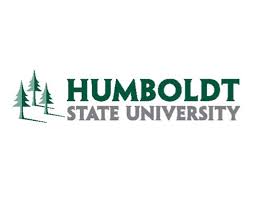 Since 1913, thousands of students have participated in degree programs offered at Humboldt State University, the 57th Best Regional Public University's in the West. Since its launch of online programs, the university's ability to meet the educational needs of a diverse student body regardless of geography. It's Bachelors of Arts in Social Work degree program is one of the best at helping students learn the critical ethical, health, legal, medical, and international issues within the field of social work This program provides the theory and real work experiences necessary to qualify as a entry level generalist social worker within rural areas. Tuition and fees are $7,164 per semester for in state tuition and $18,324 per semester for out of state tuition. This program is accredited by the Council on Social Work Education and requires weekly meetings as well as on-campus visits.
For more about Humboldt State University's Social Work Degree Programs, go here
See more great program options here with: