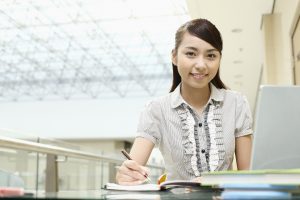 Getting accepted into an accredited Social Work degree program is a process. If you are preparing for a career in social work, one of the most critical aspects of your preparation will be finding an accredited institution to attain your degree. While this process may seem overwhelming, it doesn't have to be. By understanding the selection and application process for admissions, you will know what you need to do to gain admittance into a reputable institution.
---
Preparation For High School Students
Individuals who are still in high school can also prepare for a degree in Social Work. Students who know they want to pursue a career in social work should note that there are often classes they can take to prepare for college-level courses. High school students should take courses in communications, psychology, math, science, and also a foreign language. Below is a brief overview of how and why taking classes in each area will benefit you as you prepare to pursue social work in college.
---
Communications Courses
As individuals who work in social work know, jobs in this sector require excellent communication skills. This ability is needed because social workers must routinely speak to clients. Moreover, part of the jobs entails communicating information about clients to the agencies that will help them. To hone your communication skills, be sure to take communication classes while you are in high school. Courses that would fall under the communication umbrella include speech, writing, debate, and rhetoric.
---
Classes In Psychology
Psychology is an essential subject to learn about for high school students pursuing a career in social work. The subject is vital because psychology incorporates the study of human behavior and cognitive processes. Understanding choices and decision-making processes play a critical role in being able to help other people. So, taking courses in this subject area is very advantageous for those pursuing a career in social work. You may also find that a local community college or university permits you to take a course in psychology and receive credit.
---
Math and Science
Math and science are two subject areas that social workers need to be proficient in because they must monitor data and convey scientific information. This is why taking math courses in probability and statistics are important. Additionally, taking classes in sciences-particularly the social sciences-will assist you once you enter your field.
---
Language
Because the Hispanic population in America is steadily growing, learning Spanish can benefit you when you become a social worker. So, throughout your high school career, be sure to take Spanish classes that help you become fluent in the language. It will also help if you consider studying other languages like Chinese, Russian, or French. If you can work with many populations you are a more marketable candidate for jobs.
---
Getting Accepted – The Selection Process
Another consideration for students getting accepted is in the selection process that learning institutions use to admit students. The processes vary from program to program but generally incorporate a review of your GPA, transcripts, letters of recommendation, and also volunteer or work experience.
One of the first things you should keep in mind before even entering the selection process is the importance of applying to an accredited program. Doing so is essential for several reasons. First, an accredited university or college has conformed to a rigorous set of nationally recognized standards. On the other hand, suppose you do not select an accredited institution. In that case, you risk earning a degree that is useless when you try to get a job or further your education. All accredited programs have the courses and professional instruction to prepare you to enter and excel within your chosen field.
---
Application Process For Undergraduate Programs
As you prepare to apply to a social work learning institution that is accredited, note that the selection process for each university may vary. However, the Commission on Standards and Accreditation of the Council on Social Work Education (CSWE) requires a selection process for institutions seeking social work candidates. In response to this requirement, the below procedures and policies are generally a part of any social work degree selection process.
Consideration of your GPA
Demonstrated evidence that you will practice social work with ethics and professionalism
Satisfactory progress towards the program's outlined objectives. Measuring progress could include analysis of things such as your personal statement. It may also include a review of references, volunteer and work experience, admissions interview, and transcripts.
In general, undergraduates who wish to apply for the social work degree program will do so during their sophomore year. However, be sure to look into the specific guidelines given by the institution where you choose to apply.
---
How Can You Increase Your Odds Of Getting Accepted?
You can do numerous things to increase the likelihood of getting accepted to your choice of social work degree programs. One of the first things you should keep in mind is the importance of having a good Grade Point Average (GPA). Although what constitutes a good GPA is somewhat relative, a 3.5 or higher is generally viewed well in the eyes of the individual overseeing the selection process. Therefore, in addition to maintaining a competitive GPA, you should be sure to attain a high score on your Graduate Record Examination (GRE).
Also, be sure that you attain letters of recommendation. You should get these from individuals who are very familiar with your work. You will need them to provide detailed evidence demonstrating why you are an ideal candidate for the program. Also, remember that your volunteer and work experiences are two pieces of preliminary information the admissions committees will consider when reviewing your application. Finally, your application essay, or letter of intent or statement of purpose, is critical. Through it, the review committee will understand your motivations for pursuing a degree in social work.
---
Gaining Admission Into An MSW Program
The rules and regulations for gaining admission to an undergraduate social work degree program will vary from institution to institution. Similarly, an MSW or Masters of Social Work program may not incorporate the same policies and procedures. However, there are several things that you are almost certain to need to gain admittance.
A bachelor's degree from an accredited institution
A "B" average (or higher) in all attempted work during your undergraduate year
In addition, MSW programs will generally require a review of student documents. These usually include a statement of purpose, resume, and also letters of recommendation. Degree programs are also likely to assess a student's commitment to social work values of self-awareness, sensitivity. Programs also review previous experience offering human services. Finally, although not always required, MSW programs often prefer applicants with extensive volunteer or professional work experience.
With a graduate Social Work program, students should also make sure to choose an accredited program. For example, students interested in a clinical role should make sure they enroll in a CSWE accredited LCSW program.
---
Your Career in Social Work
Although getting accepted to an undergraduate or graduate social work degree program may seem complex, gaining more information about the processes incorporated makes the endeavor very simple. In addition, by understanding the various elements that go into gaining admittance to a social degree program, you can prepare yourself for the selection and application processes. Good luck!
---
Related: