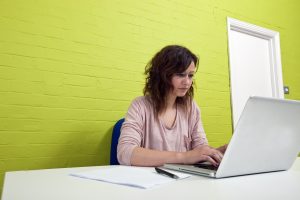 Social service internships let students experience the demands a social worker must navigate before committing to a degree program or job. Many of those pursuing a degree in social work start their career working as an intern.
Summer social work internships are convenient as students can often start their internships between semesters. Taking social work internships for undergraduates is a great way to experience the day-to-day demands a social worker must navigate.
---
What is a Social Service Internship?
An internship is an essential component for students looking to become social workers. They give students experience working in healthcare while supervised by instructors and other social workers. It allows students to apply what they have learned from their classes and translate it into real-life situations.
Social work internships for undergraduates play an essential role in helping students determine if the field is what they thought. If it is not, they have time to change their major before completing all the necessary classes. While some organizations offer paid social work internships, others do not. So, students need to know all the details before accepting their internship offer.
---
Social Work Internship Requirements
According to the Council of Social Work Education, students typically choose to gain field experience. While it varies from school to school, most social work internships range from around 900 to 1,200 hours. For advanced students, the range is from 450 to 900 hours.
In most cases, summer internships in social work can last beyond the summer and into the next semester. The Council of Social Work Education suggests that students work at two different agencies during the time they are in school. In most cases, the student must work during business hours, typically 9 to 5, Monday – Friday. Often the staff is much lighter on weekends. So there may not be enough supervision available for the student looking for a weekend internship.
---
Internship Options
One of the most desirable things about getting a degree in social work is the wide range of opportunities. Below are some of the health services agencies that often have social work summer internships or semester internship opportunities.
Human health and welfare agencies
Addiction treatment facilities
Community organizations
Adoption agencies
Counseling centers at schools and colleges
Senior care facilities and nursing homes
Mental health facilities
Correctional facilities and the criminal court system
Be a staff member with Hospitals and other medical facilities
providing services at Family counseling and therapy centers
Other health services agencies
Non-profit organizations
Child protective services
work with policy development
As you can see, there are numerous options for social work internships in mental health. It is wise for the student to consider what type of field they would prefer to practice mental health and let that guide them to meaningful training.
---
Licensing Requirements
Just like other health experts, most social workers need to be licensed and trained in mental health. These are developed by the state's regulatory board, and each state creates its criteria. Many states do not require a social worker license, but most employers want to hire workers with a license.
The Social Work Licensing Guide states that to become a licensed baccalaureate social worker (LBSW), students need to earn a Bachelor of Social Work from an accredited college. To earn a BSW, most students need to take four years (or equal to 120 credits) of college.
Classes will typically include:
Case management
Social justice
Human behavior
Social welfare policy
These classes, along with paid or unpaid internships in social work, will prepare the student for their career after graduation.
---
Job Outlook for Those Graduating with a Degree in Social Work
Life can be difficult for many people. According to the Bureau of Labor Statistics, the need for social workers is expected to grow by around 13% between 2019 and 2029. That is faster than the average for all occupations.
Salaries can vary depending on the student's position and specialty, but the average salary is $51,760, or $24.88 per hour. If the need continues to accelerate, we may see an increase in the salary and the number of jobs available.
While students may not be able to secure paid placements in social work, they will make up for it after they graduate and start their career path.
So, if you are wondering, "Is there is a need for social work internships near me?" You must contact your local hospital, healthcare, or court facility and ask if they have internships for social worker students. You will be surprised how many organizations are happy to have interns on staff and will let you learn while going to school.
---
How Do You Apply for a Job at an Internship?
To apply for an internship in the social work field, you should apply to various agencies with social workers on staff. To do this, you need to create a resume to turn in with your application, just like you would if you applied for an actual social work job.
Be sure to include all the details you can of your educational background and any experience you may have that is even closely related to the social work field. When you are called for an interview, whether virtual or in-person, you need to be prepared and appropriately dressed to impress your interviewer. You need to review your resume and cover letter before you head to the interview so that you are prepared for any questions they may ask you. It is wise to also prepare questions to ask about the program track or placement.
Some of the agencies that you might want to apply to for a social work internship include Child Protective Services, nonprofit organizations, health service agencies, community organizations, addiction treatment facilities, adoption agencies, mental health counseling centers at local schools and even colleges, elderly care facilities and nursing homes, correctional facilities, the court system, mental health facilities, hospitals and other medical centers, and family counseling or therapy centers.
---
Do All Interns Get Hired?
When it comes to internships in the social work field, there is a lot of stiff and stressful competition. Many times, organizations will receive way more applications than they have internships available to fill. This results in the fact that obtaining an internship, even an unpaid internship, can be very competitive. You should expect to compete against others to secure an internship, especially if you are applying for very few paid internships.
The competition will also be fierce regarding real jobs in the social work field, especially in a down economy, since many places are cutting staff to make ends meet. So, prepare to sell yourself at an interview and your resume and application process to secure an intern position in the social work field.
You can get an advantage over others if you apply for internships at agencies that you are already familiar with and agencies that have employees who you may even know on a personal or professional level. If you fill out an application in person, you can suggest ways to help out while fulfilling your internship requirements for the college or university program you are enrolled in to earn your social work degree. On the upside, there are many agencies to which you can apply for an internship. They include social service agencies, mental health and other medical facilities, and even the court system.
---
Do Students Earn Money During Internships?
While some internships are paid positions, most or not. Basically, the payment you receive is the social work field placement that you will use to fulfill your requirements for graduation with the social work degree and also the amount of information and skills you will learn throughout your internship. Most social work internships only require one semester or one full year. And a practicum often requires less time per week than an internship may require.
---
What Do You Do in an Internship?
Most students in an internship work 10 to 20 hours a week at an agency, while their practicum may only require them to be there one day a week for only a few hours. If you are obtaining a master's degree in social work, you may be required to spend at least three days per week as part of your practicum in a social services agency or related area.
Typically, social work internships have a supervising faculty member who works with social work students. Sometimes these supervisors are also field instructors for the physical location. Many programs also have a learning contract for students that outlines the placement's learning objectives, similar to a syllabus. For example, a mental health placement may have a treatment planning objective. To fulfill this competency, social work students learn assessment, diagnosis, and treatment skills.
---
Why are Social Work Internships Important?
An internship experience offers credit for your college courses to obtain your degree since it is an essential part of your academic experience to achieve a degree in the social work field. Furthermore, social work interns get hands-on experience working directly with clients and completing the necessary paperwork required in most states for social service agencies.
An internship is a vital part of a student's education to become a social worker. Social work internships allow students to experience the demands that social workers face daily in their positions. It is the role of a social work intern to gain the experience they will need in the future in working at various agencies as social workers. An internship is supervised by the student's instructors and other social workers at the agency where they complete their internships.
Students can apply what they learn in the classroom to real-world situations while participating in an internship. According to the Council of Social Work Education, students typically choose to gain experience in the particular area of the social work field that they are most interested in upon graduation. For instance, a social worker who wants to work with children and families may sign up for an internship at a child and family services agency or even a Children's Services Agency that deals with the abuse and neglect of children under 18. Another student may prefer to work in mental health, substance abuse, and addiction and will try to secure an internship in that field of social work.
---
What are the Goals of a Social Work Internship?
The goals of a social work internship are to acclimate students to the real world of social work and the duties they will be required to do in their role as social workers after they graduate with their degrees. Students can work directly with clients to assist them with various needs, depending on which area of social work they can participate in while doing their internship.
For instance, a social worker doing an internship at a Job and Family Services agency may be interviewing clients who need financial assistance and hooking them up with resources in their community to help them with the problems they're facing. A social worker interested in the chemical dependency field may work in an agency that helps people overcome addiction through treatment and mental health therapy.
---
How Do You Get Experience in Social Work?
The best way to gain experience in the social work field is by doing an internship, either paid or unpaid, at a social services agency. Another way to gain experience in the social work field is to volunteer at agencies to assist clients with various needs to help them resolve problems in their lives. You can intern or volunteer at various agencies while assisting social workers in various fields under the social work umbrella.
For instance, students can work with a school social worker to learn about their role in the school system in helping students overcome their problems. Volunteering at a children's Services Agency will allow a student to learn more about abuse and neglect victims. This helps students since they will know if they enjoy working in the field by completing an internship or volunteer work, and we'll have a better idea of which area of social work they enjoy the most.
---
What are the Disadvantages of an Internship?
While there are many advantages to a social work internship, there are also a few disadvantages. An internship can lead to a permanent job position and provides students with the valuable experience they will need to fall back on in the future, but internships are usually not paid positions.
This can be stressful for students since they may need to work to support themselves while attending college to earn their social work degree, so spending many hours on an unpaid internship can be difficult. There is also a lot of stressful competition when it comes to securing an internship at various agencies since many other students are trying to do the same thing at the same time.
---
Related:
---