The qualifications you need to work in international social work organizations include a social work education and cultural knowledge. Citizens at every corner of our globe rely on social workers to tirelessly work at correcting poor living conditions and advocate for human rights. As of October 2017, our world is sheltering 7.5 billion people from the deserts of Eastern Africa to the rainforests of South America. The UN even predicts that population growth will surpass 11 billion by 2100. International social work is a growing niche where kind, compassionate practitioners trek across borders to address humanitarian crises. According to ASH Berlin,many international social workers focus are "earth people" who protect others' well-being regardless of nationality and race. If you're yearning to contribute more to community betterment in foreign nations, the following are the steps for fulfilling international social work job qualifications.
---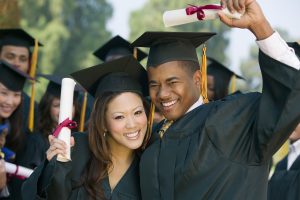 Start With a Bachelor of Social Work
International social work jobs virtually always mandate at least a Bachelor of Social Work, preferably from high-quality schools with CSWE accreditation educational programs. After your secondary school diploma or GED, you must enter a four-year college or university with a BSW major. Your curriculum sequence will include 120-130 credits, including general education courses like composition writing and world history. Upper-division juniors and seniors will then dig into social welfare policy, human ecology, sociology, anthropology, social justice, and more. Every accredited BSW comes with at least 400 clock hours of practicum at human services organizations. Since tuition can be expensive, BSW students should look for financial aid, such as the Cenie "Jomo" Williams Scholarship and more.
---
Broaden Your Global Cultural Knowledge
Developing a global mindset is another of the biggest qualifications for international social work employment. Employers abroad want to see your experiences learning about and respecting other cultures because life can be very different outside the U.S. Your college years are an excellent time to go global by joining clubs that celebrate campus diversity. Take foreign language classes, especially in the widely spoken tongues of Mandarin Chinese, Spanish, Hindi, Arabic, and Portuguese. Jump on study abroad trips that will immerse you in another country's culture. For instance, the University of Texas-Austin offers BSW majors the "Modernization and Social Change" course in Amman, Jordan. Taking voyages will also help you master the process of applying for visas.
---
Gain Domestic Social Work Experience
Working abroad requires the same set of social work abilities and then some. BSW grads can begin applying for domestic jobs right after passing the Association of Social Work Board licensing exam. The United States is projecting a twelve percent (12%) uptick in hiring through 2026, so your social work opportunities are ballooning. According to the NASW, there are currently job openings at domestic organizations like Fairbanks Memorial Hospital, Hanna Boys Center, Sonora Behavioral Health, Catholic Charities, Fred Finch Youth Center, and hundreds more. Many agencies overseas require four to eight years of generalist practice among their qualifications. Use this time to sharpen communication, analytical, problem-solving, and intervention skills before transitioning into international social work.
---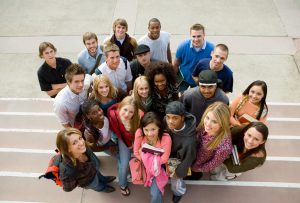 Consider Pursuing an International MSW Degree
Although this qualification isn't always required, getting a Master of Social Work can set you apart on the world stage. Universities increasingly offer International MSW program benefits that will deliver advanced specialist skills, satisfy LCSW licensing, provide added practicum, and open leadership doors. Already holding a BSW means you'll also become eligible for Advanced Standing tracks of 30-42 credits for fast completion. The CSWE directory currently lists 21 degrees for international social work. These accredited graduate schools include Ohio University, Tulane University, Abilene Christian University, Fordham University, University of Connecticut, Washburn University, and Dominican University. Keeping your grades up is critical since the majority of MSWs require an undergrad GPA above 3.0.
---
Research Social Work Organizations Abroad
Now's the time to put your international social work qualifications to the test. You can apply to and interview with multinational service agencies. Social work jobs are most abundantly found at international nonprofit organizations (NPOs) with specific humanitarian purposes. For example, the International Rescue Committee has over 8,000 employees who deliver lifesaving services after conflicts and disasters across Earth. Since 1946, UNICEF provides emergency food, water, and healthcare to children in 190 countries with offices from Brussels to Tokyo. HelpAge International partners with AARP to specialize in curbing social issues impacting the planet's elderly citizens. Research overseas organizations carefully to find which aligns with your aspirations and tailor your résumé.
Statistics from Global Issues paint a bleak world picture where 790 million people are undernourished, 1.6 billion live without electricity, and 2.6 billion lack basic sanitation. Children are particularly vulnerable with 2.2 million dying each year because they're not immunized. The need for international social workers focus is tremendous from Ukraine to Vietnam and Ghana. Fast-growing job titles abroad include family reunification specialist, disaster response director, adoption coordinator, gender advisor, child welfare specialist, humanitarian affairs officer, refugee shelter administrator, and more. The right education, experience, and cultural competency are the universal qualifications to begin making a difference beyond borders in international social work.
Is there such thing as an international social worker?
Yes, there is such a thing as an international social worker. Any international social worker that earns at least a bachelor's degree in social work can parlay that into a career in an international setting. While social work jobs are very similar in other countries compared to the United States, the lifestyle in other countries can be completely different and there are also cultural challenges to deal with. Many social workers working in other countries deal with disadvantaged groups of people that are much different from the types of groups of disadvantaged people that a social worker works within the United States. Keep in mind that social work graduates who opt to work internationally will deal with a variety of different policies and regulations than those within the United States.
To become an international social worker, a graduate should have at least five years of experience in domestic social work under their belt. Graduates should also have experience of helping to organize events within their communities. A social worker should have knowledge of the culture that is present in the country that they want to work in as a international social worker while also learning the language as much as possible. It also helps if a international social worker has experience with grant writing as well as fundraising, although it is not required. These skills can be important if a international social worker chooses to take a position with a large international organization, such as the World Bank, or other government-type agencies.
How much do international social workers get paid?
The United States Bureau of Labor Statistics estimates that domestic social work employment opportunities will grow 13 percent over the next ten years. This is due to an aging population around the world as people struggle to provide the necessary resources and opportunities for their people. Social workers can help fill that gap. There is a growing need for international social workers, more so than within the United States, as many ethnic groups remain in very oppressed countries. Social workers are also needed to assist asylum seekers and refugees in various different countries that are fleeing their home countries that are in very bad condition.
The salary for an international social worker is very similar to a international social worker who opts to stay in the United States. The average annual salary for a international social worker is around $50,000 per year. According to the United Nations, social work positions have a base salary that ranges from $37,000 to $80,000 depending upon the amount of leadership and other specialized experience a social work job candidate possesses.
For a person with a master's degree in social work, there are even more opportunities to work internationally. NGO Abroad is a company that is led by social workers and will assist social work students and graduates in preparing for volunteer opportunities as well as opportunities to work abroad in the future. They also assist with career consulting, resume development, and provide job boards to help social work graduates secure employment. There is also the International Federation of Social Workers (IFSW) which represents three million social workers and 141 professional social work associations throughout the world. This organization also provides job boards, hiring events, and international conferences for social work students and graduates who are planning to work internationally.
Where are international social workers needed the most?
International social work is a growing career field that is extremely important. It addresses the unique challenges, as well as opportunities, of working with various different populations in a variety of other countries. There are some countries that need international social workers more than others. Some of the countries in dire need of international social workers include Sierra Leone, Liberia, Jordan, the Central African Republic, and South Africa.
There are many international organizations for social work graduates to work for if they want to work internationally. Some of the organizations that are in dire need of international social workers include the United Nations and the International Labor Organization. The United Nations was established in 1945 and is currently made up of 193 member states. International social workers are needed in the areas of humanitarian, emergency relief, sustainable development, and political and peacekeeping missions. The International Labor Organization falls under the umbrella of the United Nations and is focused on promoting the rights of people at work. The group also provides labor opportunities and Labor Standards for children, women, and men. It also gives a voice to employers, governments, and workers to help shape the policies and educational programs to support the 187 member countries that are a part of it.
International social workers are also needed by the World Health Organization, which is dedicated to the health and safety of people all over the world. Social workers can also apply to work for the United Nations Development Programme (UNDP) which encompasses 170 countries. This group works to reduce and eliminate inequality and poverty. Social work graduates can work in the areas of democratic governess, peacebuilding, claimant and disaster relief, and sustainable development.
Human Rights Watch Is an organization that investigates and reports on human rights violations in more than 100 countries throughout the world. They work to expose injustices and even meet with community leaders and governments to facilitate policy and law changes.
Social work graduates can also join Save the Children which is an international organization that works within 120 different countries to not only save lives but improve the lives of children around the world. Social workers can opt to work in different areas, such as health, education, housing, nutrition, and Child Protective Services.
What are the benefits of international social work?
The United States government spends billions of dollars each year in foreign aid to fund international social work. This helps to ensure that international social workers are placed in areas in which they are needed the most. social work is a very rewarding career and by working internationally, graduates can help children and families overcome problems, such as war, poverty, human trafficking, disease, forced labor, and even natural disasters. Social workers with a master's degree in social work can make a more lucrative salary each year while helping others who are dealing with a variety of issues. International social workers will be able to work with children and families, women, the criminal justice system, the elderly, people experiencing mental health issues, and educational facilities. International social workers can also work in clinical or medical fields.
---
Related: