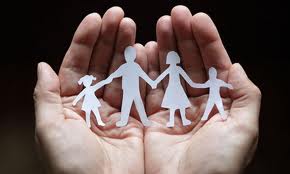 Social work is a profession dedicated to helping people meet their needs and improve their lives. Social workers help people from diverse backgrounds by focusing on the people's strengths and helping them overcome their weaknesses. They work with all types of people, including children, people with substance abuse issues, families, the elderly and more. Social workers create community resources and help people find the resources they need to succeed in their everyday lives. Social work offers a diverse selection of job opportunities. Social workers work will people of all ages, from young children to the elderly and everyone in between. Social workers work for both public and private companies as well as both large and small companies. Social workers work directly with the people who need their help and with their colleagues to improve the social work system and methods in this country. Social workers generally fall into one of four categories: child and family social workers, school social workers, healthcare social workers, and mental health and substance abuse social workers.
People with a social work degrees and diverse educational backgrounds may work in a number of fields. Most who complete bachelor level studies, like any of the online programs available here, and gain work experience often advance to entry level positions as social workers, adoption counselors, mental health counselors or substance abuse counselors. They may work with children through youth services jobs or the elderly as hospice workers. Social workers work as case managers, helping children and adults find the services they need. A master's degree is usually required before people can go into private practice. It is entirely possible, however, to work in a fulfilling social work position for several years before going on to obtain a master's degree later on, if at all. Those with graduate degrees and/or those who acquire on the job experiences required for advancement often go on to work as therapists for children, adults and families or within administrative positions to help keep community services running. Some may gain employment within the justice system and the health system or in schools, hospitals and at research centers, both helping people succeed and thinking of new ways to help people find the resources they need.
Daily Responsibilities of Social Workers
The daily responsibilities of a social worker vary greatly depending on the exact job title of the social worker. Children and family social workers may find foster home placements for children who have been abused or neglected. They may help equip parents with skills to become better parents. They may help children with behavior problems such as acting out in class or social problems such as bullying. They help families receive resources they need such as day care, food stamps or job training.
Social workers in the medical field may help families cope with injuries and long-term illnesses and diseases. They help connect people to resources such as nutrition classes or hospice care. They help people understand their medical conditions and adjust their lifestyles accordingly. They help the elderly find appropriate assisted living centers and nursing homes. They help people access the medical care that they need, both by helping them fill out the paperwork to receive Medicare and by helping them find ways to get to their doctor's appointments if they do not drive. Social workers in the medical field also help healthcare workers understand how disease and illness affect people's mental and emotional wellbeing. They also work with doctors and other healthcare professionals to develop diagnoses and treatment plans for clients. They are frequently called in by doctors and other healthcare professionals for consultations on the health and wellbeing of clients.
Social workers in the mental health field help people will mental illnesses by diagnosing and treating their conditions. They connect them to other community resources that can help them overcome their illnesses, such as treatment centers and other social workers. They help people with substance abuse issues such as alcoholism and drug abuse. They provide therapy for or connect people to other resources who can provide therapy for those who are struggling with issues such as anxiety, depression or anger management problems.
Salary Ranges For Social Workers With Bachelor's Degrees
Earnings for most graduates with bachelor's degrees who advance to entry level positions as social workers depends greatly upon the field of employment. Most earn $42,480 annually with higher earnings around $47,230 for healthcare social workers and lesser earnings – approximately $38,600 to $40,210 annually – for mental health and substance abuse social works and child, family and school social workers respectively. Many experienced social workers earn as much as $51,500 annually.