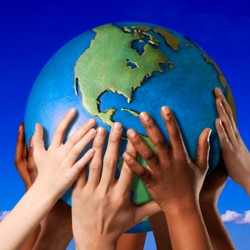 Here are 10 Best Opportunities For International Social Work Jobs to help social workers address injustices faced across the globe. The World Bank reports that 12.7 percent (896 million) of Earth's population lives at or below $1.90 per day. Furthermore, poverty, disease, war, natural disaster, trafficking, and forced labor are just a few of the problems for many international social workers strive to eradicate.
They work primarily for non-government organizations (NGOs) to coordinate human service projects across borders. It's their mission to alleviate suffering for the world's most vulnerable and oppressed civilians. Working domestically to resolve societal problems in the United States isn't the only option for Bachelor of Social Work or Master of Social Work graduates. So, if you're interested in applying your education and skills outside the US as a licensed social worker, the 10 Best International Social Work Job Opportunities are below.
---
1. United Nations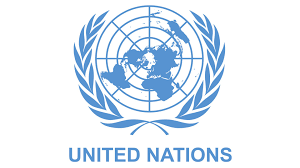 Established in 1945, the United Nations is one of the foremost social work organizations striving to maintain international peace and human rights across 193 member countries. In 2001, the United Nations received the Nobel Peace Prize for their public service. The UN's global workforce consists of over 41,000 altruistic staff at field offices from Baghdad and Nairobi to Port-au-Prince.
Worldwide job opportunities are listed for social workers on political, humanitarian, emergency relief, community organizing, and also peacekeeping missions. Entry-level (P1-P3) positions have base salaries from $37,000 to $80,000. Post adjustments of 65.7 percent are added to cover abroad living costs. The UN looks for proactive, impartial candidates with both respect for diversity and language fluency.
---
2. International Rescue Committee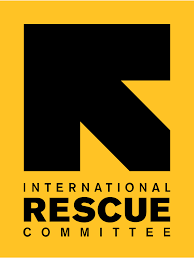 In over 40 nations, the International Rescue Committee provides lifesaving assistance to refugees forced to flee from war, natural disaster, and also other humanitarian crises. Since 1933, IRC's passionate post-conflict network has grown to 8,000+ staff. Currently, there are 320 job openings. Some of these positions are protection coordinator, refugee youth advocate, resettlement manager, and also emergency health officer. IRC hires candidates with a bachelor's degree in social work or similar fields from various educational programs. They need at least two years of human service experience. Bilingual ability in local languages like Swahili or Urdu is preferred. According to PayScale, the International Rescue Committee's average salary range is $35,422 to $71,778. In addition, benefits typically include flights, relocation shipping allowances, and also temporary housing.
---
3. Save the Children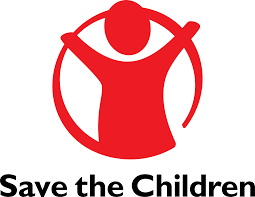 Rated four stars on Charity Navigator, Save the Children is an international NGO working in 120 nations to protect the welfare of over 55 million youth annually. Recent missions have included delivering hygiene kits to Ebola-stricken Liberia and repairing classrooms destroyed in Typhoon Haiyan. Founded in 1919 by Eglantyne Jebb, Save the Children is located in London, England, with job opportunities worldwide. Social workers could work full-time as child protection managers, migration advisers, and also nutrition advocates. CVs must include a bachelor's degree in social work or human services from various educational programs. With a minimum of five years of experience. Base salaries from $30,691 to $62,751 are average with full benefits.
---
4. World Health Organization

Headquartered in Geneva, Switzerland, the World Health Organization is a specialized international organization aiming to help global citizens attain the highest possible level of health. The WHO's diverse workforce includes over 8,500 professionals working in 147 countries. Job vacancies in clinical social work, mental health, disability rehabilitation, and also emergency relief are prevalent. Only smoke-free candidates aged 20 to 62 are considered for WHO positions. Entry-level (P1) jobs require either a bachelor's or equivalent work experience. Advancement to P4 or higher will mandate a master's degree in social work or public health from various educational programs. Base salaries can range from $31,000 to $90,000 based on service level. In addition, there's also an Internship Programme for college juniors and seniors.
---
5. International Justice Mission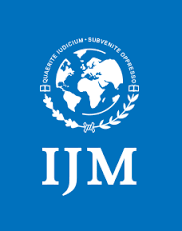 Endowed for $47.1 million, the International Justice Mission is a non-profit human rights organization employing over 600 full-time staff at 18 field offices from Guatemala to Rwanda. The IJM combats global issues like sex trafficking, slavery, and also assault. In 2010, the U.S. News and World Report named IJM among the top 10 world-changing service groups. Grounded in Christianity, the International Justice Mission requires submitting a statement of faith. Most 10 to 12-month deployments overseas will mandate holding a master's degree in social work or counseling and experience with trauma victims from various educational programs. Along with healthcare and a 403B, IJM workers report an average salary of $56,480.
---
6. Danish Refugee Council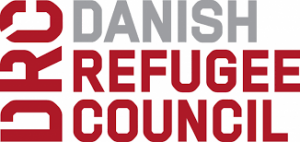 Since the Soviet invasion of Hungary in 1956, the Danish Refugee Council has been a well-known non-profit, aid organization working in conflict zones across 30 countries. Currently, the DRC is providing emergency relief to over 500,000 refugees from Syria every month! From its headquarters in Copenhagen, the DRC organizes housing, food, social rehabilitation, and also healthcare missions to internationally displaced peoples. Humanitarian jobs are abundant, especially in the Middle East and North Africa. Interested applicants should have a Bachelor of Social Work or similar degree and 2+ years of experience. Entry-level officers earn a monthly base salary of 7,500 DKK, but management positions garner up to 27,500 DKK.
---
7. Women for Women International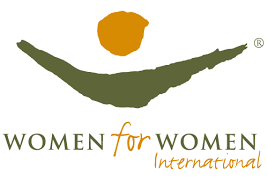 As the 2006 Conrad Hilton Humanitarian Award winner, Women for Women International is an NGO founded by Zainab Salbi to support female survivors after the war's devastation. Regularly featured on CNN, the WfWI headquarters are in New York City. In addition, the organization maintains eight field offices from Nigeria and Afghanistan to Bosnia and Herzegovina.
Since 1993, WfWI has provided social work services to empower the Middle East's marginalized women. Women for Women International employs both advocacy coordinators and also change agents who hold a bachelor's degree in social sciences. Preference is to international applicants with both five years of experience and local language fluency. In addition, team members receive exceptional benefits packages with yearly salaries from $49K to $75K for various job duties.
---
8. Oxfam International Secretariat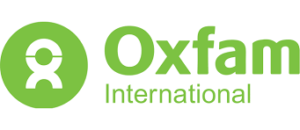 Led by Director Winnie Byanyima, Oxfam International Secretariat is a global confederation of 18 NGOs working across 94 countries to end injustices that cause poverty. Supporting people impacted by conflict to grow food and earn a living has been their duty since 1995. Oxfam affiliates can find job opportunities in Jordan, Hong Kong, Belgium, Ethiopia, and more. Social worker positions will require holding a bachelor's degree with one to two years of experience and fluency in host languages like Arabic. More advanced positions like development officer and regional director may require 10+ years in social work. In general, Oxfam pays salaries from $42,000 to $81,224 with paid holidays, insurance, and also pensions.
---
9. HelpAge International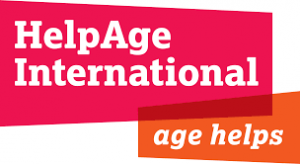 Geriatric social workers should consider joining HelpAge International, an NGO with 200+ partners serving older adults in over 70 global nations. Since 1983, HelpAge has coordinated community projects to address issues affecting the elderly, including discrimination, health, poverty, HIV/AIDS, and also natural disaster. Dedicated staff runs nine regional centers with sponsors like AARP, USAID, and also Pfizer. Job vacancies are posted frequently for professionals with at least five years of humanitarian experience. Bachelor's degrees in social work, nutrition, public health, and also nursing are preferred. Current listings provide an average annum salary of £34,031 ($44,070). However, opportunities are growing because more than one in five world citizens will be 60+ by 2050.
---
10. Food for the Hungry International

Founded by Dr. Larry Ward in 1971, Food for the Hungry International is a Christian relief organization based in Phoenix, Arizona, to combat hunger in over 25 countries. In 2005, FH received a $8.3 million grant from the President's Emergency Plan for AIDS Relief. With over 2,000 staff members, FH provides Christ-centered missions that empower vulnerable communities to overcome poverty. Social workers can find employment and church mission opportunities in the world's most devastated countries, including Bangladesh, Haiti, Peru, and also Mozambique. Salaried jobs generally require a master's degree in sociology, social work, and also international relations. However, three years of previous experience is suggested. In addition, salaries range from $33,374 to $60,493 each year.
---
Education for An International Social Work Job
Many accredited schools offer the education needed to become an international social worker. An MSW with a global or international concentration is a common path to an international social work job. The scope of international social work is broad. So, students interested in a career should also read about the job and the qualities of a global social worker for more information.
---
Your International Social Work Job
These ten top-notch organizations represent just a smidgen of the service groups making efforts to fight social injustices abroad. We suggest visiting the International Federation of Social Workers (IFWS) website for more international social work job opportunities.
---
Related: