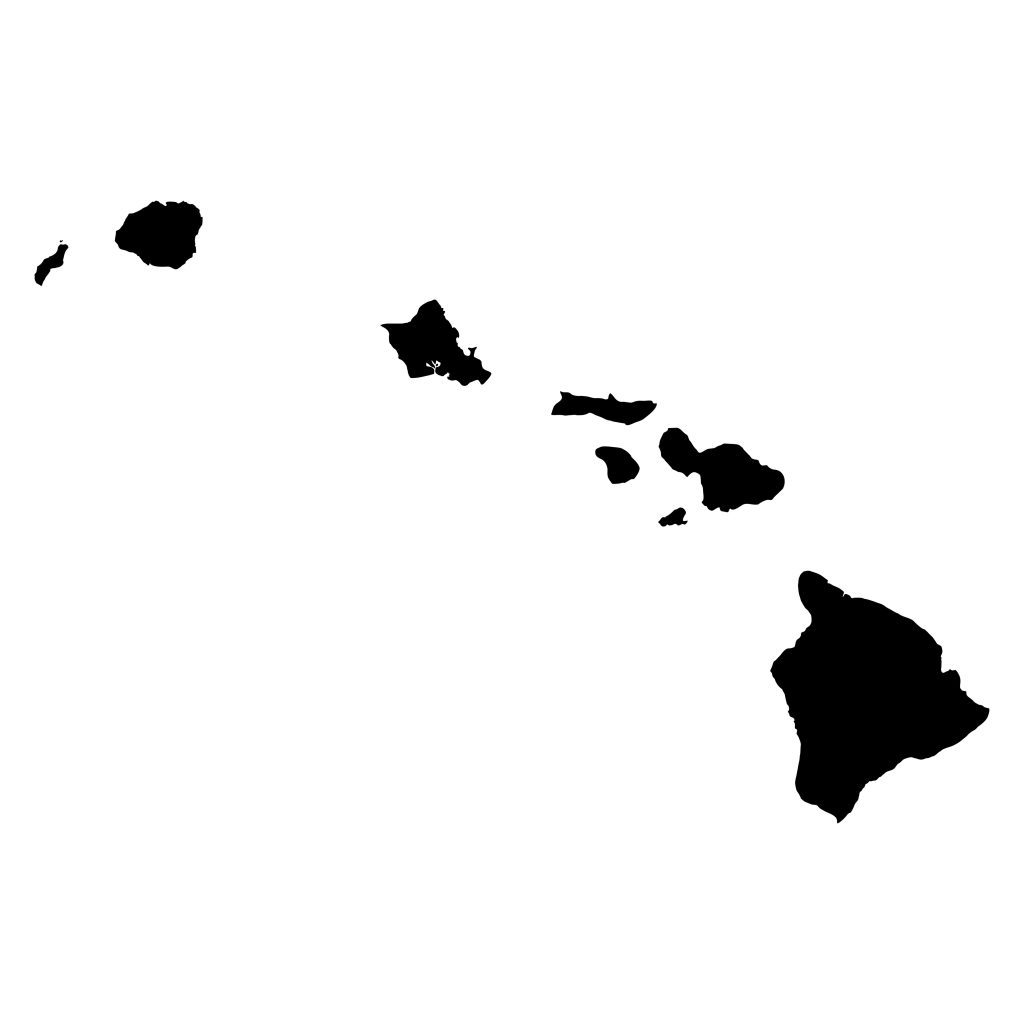 Our guide on how to become a Social Worker in Hawaii explains the education, license, and employment information for a career the state. Learn how to become a licensed social worker LSW in Hawaii.
Hawaii, also known as the Aloha State, is a tropical paradise located in the Pacific Ocean. Comprising a group of 137 volcanic islands, it is the 50th and newest state of the United States. Known for beauty, pristine beaches, and vibrant culture, Hawaii attracts millions of tourists every year.
This state is rich in cultural heritage, influenced by Polynesian, Asian, and American traditions. Its melting pot of cultures is evident in the vibrant festivals, traditional arts and crafts, and delicious cuisine. Hawaii offers visitors a wide range of attractions, including Pearl Harbor, Waikiki Beach, the Polynesian Cultural Center, and also the Haleakala National Park.
What are the Clinical Social Work Education Requirements in Hawaii?
In Hawaii, the education requirements for qualified clinical social workers may vary depending on the level of practice and specialization.
Bachelor's Degree in Social Work (BSW)
For entry-level positions, such as case managers or social services assistants, a Bachelor's degree in social work (BSW) is often sufficient with a ASWB bachelor's exam. A BSW program typically includes coursework in social work theory, human behavior, and field practicum experiences. Graduates of CSWE accredited program may find employment in settings such as community organizations, schools, or government agencies.
Master's Degree in Social Work (MSW)
However, for advanced practice and clinical roles, a Master's degree in social work (MSW) is generally required. An MSW program provides more in-depth training in clinical practice, policy analysis, and administration. It also includes supervised field placements to gain hands-on experience in social work practice.
Field Experience
As a Licensed Clinical Social Worker (LCSW) in Hawaii, professionals must complete an MSW program. They also need to accumulate a specified number of supervised clinical hours, which can be obtained through internships or postgraduate employment.
Licensure Exam
After meeting the education and supervised experience requirements, aspiring LCSWs must pass the Association of Social Work Boards (ASWB) clinical level exam. This exam assesses their knowledge and competency in clinical social work practice. Upon passing the exam, individuals can apply for licensure as an LCSW in Hawaii.
Social Work Degree Programs in Hawaii
The below universities in Hawaii offer CSWE-accredited degree programs in social work.
Brigham Young University – Hawaii
Hawai'i Pacific University
University of Hawai'i at Manoa
What are the Social Work Licensing Requirements in Hawaii?
In Hawaii, the social work licensing requirements are overseen by the Hawaii Department of Commerce and Consumer Affairs, Professional and Vocational Licensing Division, Board of Social Work (website). To become a licensed social worker in Hawaii, individuals must meet certain educational, experiential, and examination requirements.
At a minimum, you will need a bachelor's degree. To qualify for licensure, individuals must have a minimum of a Master's degree in Social Work (MSW). The MSW program typically includes coursework in social work theory, human behavior, research methods, client centered advocacy, clinical diagnosis, policy, and social work prepares students field practicum experiences.
Basic Steps to Become a Licensed Social Worker in Hawaii:
Earn the required degree
Complete the required field experience hours
Complete the application and pay the fee
Apply to take the exam
Receive your eligibility letter
Register for the exam
Take and pass the exam
Receive your license
Hawaii Social Worker License Types:
Licensed Bachelor Social Worker (LBSW) – entry-level practice
Licensed Social Worker (LSW) – non-clinical practice
Licensed Clinical Social Worker (LCSW) – clinical practice
LBSW – Licensed Baccalaureate Social Worker
To become a social worker you first need a degree in social work. You need as bachelor social worker LBSW to become a licensed baccalaureate social worker. Graduate social work programs and a doctoral degree are more advanced. With a doctoral degree you would be considered a advanced generalist, and you will likely practice clinical social work in your own practice providing various clinical services.
LSW – Licensed Social Worker
An LSW allows social workers to practice more advanced social work in a non-clinical environment. So a LSW must have a Master of Social Work (MSW) or Doctor of Social Work (DSW) from a CSWE-accredited institution.
LCSW – Licensed Clinical Social Worker
After completing the MSW program, individuals must accumulate supervised hours of postgraduate social work experience. Hawaii requires a minimum of 3,000 hours of supervised experience, which must be completed within two to five years, depending on the type of supervision received. The supervision must be provided by a licensed clinical social worker (LCSW) or equivalently qualified professional.
Before applying for licensure, individuals must pass the appropriate licensing examination. In Hawaii, licensure as Licensed Clinical Social Workers (LCSW). This exam assesses the individual's knowledge and competence in clinical social work practice.
Once the educational, experiential, and examination requirements are met, individuals can submit their application for licensure to the Hawaii Board of Social Work. The application includes various forms, documentation of education and experience, and payment of applicable fees.
License Renewal and Continuing Education
Once you have a Hawaii social work license, they must renew their license every two years. Along with the renewal application and fee, individuals must also provide proof of completing continuing education units (CEUs). Hawaii requires 45 hours of continuing education, with at least 3 hours dedicated to professional ethics and 6 hours related to domestic violence or child abuse assessment and reporting.
Continuing education is crucial to maintain their licensure and stay updated on current practices and research. A licensed bachelor social worker in Hawaii are required to complete a certain number of continuing education units (CEUs) during each licensing renewal period.
How Much Do Licensed Social Workers Make in Hawaii?
The average salary for this career in Hawaii can depend on several factors, including experience, education, and location. According to Indeed, the mean annual wage in Hawaii is $117,930. However, this figure can range from around $101,982 to $136,332, depending on the specific occupation and level of experience.
Top companies for Social Workers in Hawaii (Indeed)
Additionally, in urban areas such as Honolulu may earn higher salaries compared to those in rural or less populated areas of the state. It is important to note that these figures are estimates and can fluctuate over time. It is recommended to consult the most recent data from the BLS or other reputable sources for the most accurate and up-to-date information.
| Type of Social Worker | Salary |
| --- | --- |
| Child, Family and School Social Workers | $63,880 (BLS) |
| Healthcare Social Workers | $72,660 (BLS) |
| Mental Health and Substance Abuse Social Workers | $65,270 (BLS) |
| Social Workers, All Other | $76,290 (BLS) |
BLS Social Worker salaries in Hawaii.
---
What Type of Careers Can Social Workers Get in Hawaii?
Social workers in Hawaii hold various roles and responsibilities, working across different settings and populations. Here are some examples of jobs in Hawaii:
Child and Family Social Workers
in this field provide support and intervention services to children and families in need. They may work with families experiencing neglect, abuse, or domestic violence, and help connect them with resources, such as counseling, housing, and financial assistance.
School Social Workers
These professionals collaborate with students, parents, and school staff to address social, emotional, and behavioral issues that may affect a student's academic performance. They provide counseling, crisis intervention, and support services to students, as well as assisting with school-wide initiatives and collaborating with community agencies.
Medical Social Workers
A medical social worker may play a crucial role in healthcare settings, helping patients and their families work through the complex world of medical care. They provide emotional support, counseling, and assistance in accessing resources and financial aid programs. They also help with communication between healthcare providers and patients to ensure holistic care.
Mental Health Social Workers
gives counseling and therapy services to individuals, families, and groups dealing with mental health issues. They assess clients' needs, develop treatment plans, and provide ongoing support and therapy. Additionally, they may help other mental health professionals, such as psychiatrists and psychologists, to provide comprehensive care.
Geriatric Social Workers
A Geriatric Social Worker specializes in working with older adults and their families. They support seniors in navigating aging-related challenges, such as healthcare planning, financial assistance, and access to community resources. They may also facilitate support groups, coordinate home care services, and provide counseling to older adults and their caregivers.
Substance Abuse
A Substance abuse social worker work with individuals struggling with alcohol or drug addiction. They provide assessments, counseling, and support services to help clients overcome addiction and maintain sobriety. They may also facilitate group therapy sessions and connect clients with community resources for ongoing support.
Community Organization
A Community organization social worker focus on addressing social issues and advocating for community development. They collaborate with community members, organizations, and policymakers to identify and address social problems, such as poverty, homelessness, and inequality. They may conduct research, develop outreach programs, and advocate for policy changes to improve community welfare.
Military
Hawaii is home to several military bases, and social workers in this field support service members and their families. They may provide counseling, assistance with deployment and transition, and connect military personnel with resources for mental health, financial stability, and family support. They are trained in the specific challenges and dynamics that military families face and provide crucial support to this population.
These are just a few examples of the diverse roles social workers hold in Hawaii. Social workers help with supporting individuals, families, and communities, addressing social issues, and advocating for social change.
What Is It Like Working In Hawaii?
Working in Hawaii can be a rewarding and fulfilling experience. Hawaii is known for how beautiful the state is, its rich culture, and strong sense of community, which can contribute to a positive work environment for social workers.
One of the unique aspects of working in Hawaii is the opportunity to serve a diverse population. This diversity provides social workers with the chance to engage with individuals from various backgrounds, learn about different cultures, and tailor their services to meet the specific needs of their clients.
Additionally, in Hawaii often have access to a variety of resources and programs that help individuals and families. There are numerous community organizations and nonprofits in Hawaii that work to address social issues and provide assistance in areas such as housing, employment, healthcare, and education.
However, it is important to acknowledge that working in Hawaii also comes with its challenges. The cost of living in Hawaii is higher than in other parts of the United States. This can make it more difficult for social workers to afford housing, transportation, and other essential expenses. Additionally, due to the geographic nature of the islands, social workers may need to travel between different locations to reach their clients, which can add to their workload and create logistical challenges.
Moreover, social workers in Hawaii may encounter unique social issues specific to the state. For example, homelessness, substance abuse, and domestic violence are prevalent concerns in Hawaii. As a social worker, one may be exposed to these pressing social issues and need to work creatively and collaboratively to address them.
Related: