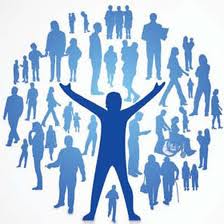 Social work can be a challenging field to navigate with so many aspects of the jobs to consider. Law, community, and education are broad concerns in the career of a social worker. Below is a list of ten useful organizations and associations that provide numerous services, boundless resources, opportunities for networking, guidance for students studying the subject of social work, and links and information to keep update with the latest studies, research, and legislation available.
1. Council on Social Work Education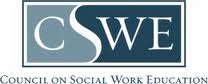 The Council on Social Work Education is a nonprofit association dedicated to connecting social work education programs, professionals, and students by building a network of knowledge and experience. CSWE offers resources to social workers, educators, and students in pursuit of information in their profession or education. CSWE is the governing body that sets the accreditation standards for social work education programs and oversees the accreditation process to ensure compliance with guidelines and procedures. An annual meetings is held for members and education program participants to share different approaches in educational methods, networking opportunities, and job position information for recent and prospective graduates.
The Counsel operates it's own publishing press, known as CSWE Press. These publications focus on providing information in a number of categories including theory, learning strategies and teaching techniques, and philosophy. CSWE Press is also responsible for the publication of the Journal of Social Work Education. Students can find fellowship and scholarship information through CSWE, keep abreast of upcoming conferences and new programs, and use the counsel as a networking hub to connect with mentors and fellow students studying and working in the social work field. CSWE connects with the international social working community as well. International conferences are organized and announcement with the assistance of the CSWE.
2. National Association of Social Workers

The National Association of Social Workers (or NASW), is an organization of professional social workers, boasting the largest membership rates in the world. Although a single organization, NASW has chapters located in New York City, Washington D.C., Puerto Rico, the Virgin Islands, Guam, and an international chapter. An annual conference is held each year focusing on a central theme and providing the attendees with opportunities to explore different vendors and informational booths.
NASW offers help with education and training, obtaining credentials, and a job seeking forum on which to post a resume for potential employers to view. The association prints their own newspaper and journals, and publishes reference books about specific topics in the field of social work. NASW also promotes advocacy programs and initiatives through literature and contact with Congress.
Information about social work as a profession is provided to prospective students and interested parties, as well as services for established social workers in need of legal aid or information on legislation pertaining to the social work field. Membership to NASW is available to both professionals and students. A "two-for-one" membership is offered that admits a new member to the national organization and their local chapter without paying extra fees.
3. Society for Social Work and Research

The Society for Social Work and Research is a nonprofit organization established to champion enhancement of research in social work. Members from 45 states participate in the organization, as well as a number of countries including Australia, Israel, and Taiwan. SSWR holds an annual conference with exhibits, speakers, and workshops for attendees. The organization maintains a resource center for doctoral candidates to help with topic research, stress management, and guidance for beginning a career in social work and making professional decisions.
The Journal of the Society for Social Work and Research, or JSSWR, is an electronic journal produced by the SSWR that centers on research results, studies, and the psychology and implementation of social work. SSWR has instituted the National Research Capacity Building Initiative. The purpose if the initiative is to advocate for research and garner support for future research endeavors.
SSWR maintains several blogs on it's website involving topics related to social work networking, updating information about government legislation and social work, and a blog for special interest discussions.
4. School Social Work Association of America

The School Social Work Association of America is an organization for social workers that work in a school setting. SSWAA promotes positive support and effective behavioral techniques for social workers working with students, teachers, parents, and other staff. SSWAA offers chapters by state, region, and an international association. The Association's website offers a multiple resources for grief counseling, crisis intervention, and emergency situation strategies that could relate to school situations.
SSWAA provides resources for research, advocacy, policy, and media archives. Membership benefits include reduced fees, annual conferences, and discounts on relevant publications. Uniquely, SSWAA also includes malpractice insurance with the annual dues.
5. Clinical Social Work Association

The Clincial Social Work Association is an organization specializing in providing assistance and information to practicing clinical social workers. Malpractice insurance information, clarifications in understanding HIPAA standards, licensure advice, and how-to procedures for patient insurance and paperwork are some of the resource materials presents to it's members. Members include students, practicing professionals, and retired clinical social workers. CSWA also publishes the Clinical Social Work Journal and access, the CSWA newsletter. Newsletter articles are available online. Members have access to a telephone help line for questions or concerns about practices and issues that may arise in their work. CSWA keeps up to date with new legislature and government policies and regularly posts news alerts and adds links to germane articles and announcements from other websites. There is also a job board available and forum for feedback from members commenting on articles posted on a monthly basis for conversation and opinions.
6. American Council for School Social Work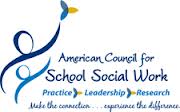 The American Council for School Social Work is an advocacy group that supports social workers involved in schools and provides tools, resources, and services to assist in achieving their goals and making a positive influence on schools, students, teachers, and parents. ACSSW publishes a weekly newsletter with a free trial subscription for non-members. Members may apply at any stage of their career (student, beginning social worker, seasoned professional, or retiree) and enjoy the benefits of membership. In addition to resource guides and advocacy connections, ACSSW publishes a number of journals and articles.
ACSSW also provides links to resources for educators and parents for difficult situations that may be faced in a school setting. Topics cover, but are not limited to: learning disabilities, violence involving children, and support groups online for anonymity.
7. Journal of Social Works Values and Ethics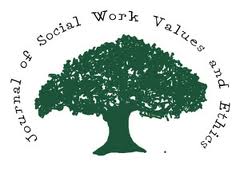 JSWVE is a publication, available online, that focuses on the practices of social work, research studies, and theories. The journal also presents historical information and the development of the discipline to better understand the background of social work and the innovation of ethics in social work.
The journal's database is fully archived and includes book reviews social work topics of interest and e-mail subscription for new articles or newsletter notifications to be sent to subscribers for free. A link is provided on the website for manuscript submissions to the journal with formatting guidelines and policies.
8. American Board of Examiners in Clinical Social Work

The American Board of Examiners in Clinical Social Work is an organization that sets the standards for clinical social work, distributing credentials to qualified candidates, board certification processes, and resources. The ABECSW website allows for online recertification, credential verification, access to publication materials, insurance discounts, networking, and other valuable information. ABECSW annually displays BCD (Board Certified Diplomate) revocation and a link to reinstatement forms to request certification be granted once more.
ABECSW does offer promotional discounts for insurance and online programs but is not a traditional paid member organization. There are no dues or conferences. This sight is to merely help with credentials and certification through the proper channels.
9. Association of Social Work Boards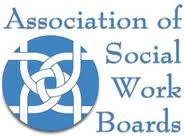 The Association of Social Work Boards is a comprehensive collection of resources for prospective and current social workers. The Association provides documents for licensing exams, handbooks, practice tests, rules and guidelines, study preparation, and test statistics. The ASWB publishes an online newsletter, Association News, and sends delivers group e-mails.
Because the association participates in the ACE program, the most up-to-date exam and licensing information is made available to members. The ASWB also keeps a social worker registry and a search engine to look up licensed social workers online.
10. International Association of Schools of Social Work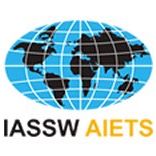 The International Association of Schools of Social Work is an organization of social workers, educators, and schools associated with social work on a global scale. Representatives of the IASSW participate on committees affiliated with the UN (United Nations), and provides funds in the form of grants for proposed projects related to the advancement in the field of social work. The IASSW connects social work practices, education, and laws through the experience and dedication of international experts and practitioners.