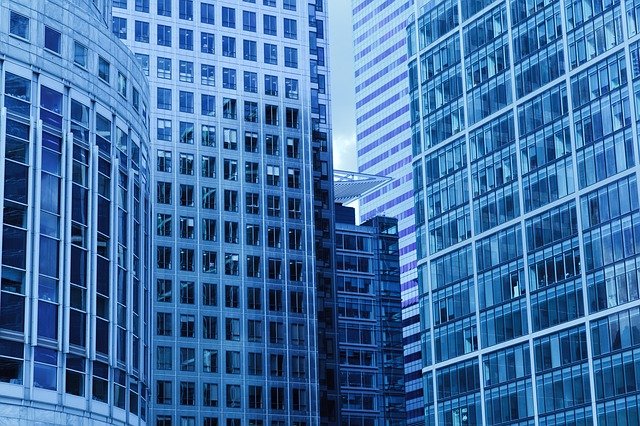 Urban environment Social Work considerations include understanding the social and geographic layout of the city and safety precautions. Social work students and social workers can choose to work in many different settings and environments, including rural, suburban, or urban settings. Each of these types of communities has its challenges.
Social Work Employment Settings
Particular challenges come with working in an urban environment with social work. Students and graduates should think carefully about whether working in an urban environment with social work is right for them. In making a decision, they might think about their upbringing, interests, familiarity and comfort with urban communities and rural communities, and capabilities. For example, it may be challenging for a student who grew up in a small town to work in a large metropolitan area or vice versa.
---
What are the Social Issues in Urban Areas?
Social workers will find abundant opportunities in urban communities and rural communities from nonprofit agencies to community agencies, government agencies, and private practice. Students and professionals considering working in the town with social work should begin their job search by learning about the city they live in or have moved to. They should know about the social work landscape in this city, including what the leading human service, nonprofit, and government agencies are in the city.
Also, they should gather information about where vulnerable populations live in the city, what kinds of services there are for these communities, and what, if any, are the gaps in services. If they are interested in private practice they should learn about the process of getting licensed (in that state) steps for establishing a private practice including how much office space costs, which areas are under-served, and if there are any city regulations they should know about.
---
Personal Considerations for Urban Social Work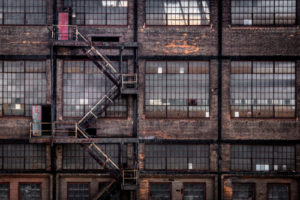 Five things social workers should consider before seeking a position in an urban environment include
Are they willing to work with ethnically and culturally diverse populations?
Are they able to work with people from various socioeconomic backgrounds?
Are they able to navigate the city's social service systems?
Are they able to get around a large city confidently and safely?
Are they knowledgeable about environmental and other social policy problems the city is facing?
---
---
Work with Ethnically and Culturally Diverse Populations
Social workers working in urban areas must have cultural competence. This means they are interested in and knowledgeable about working with different ethnic and cultural groups. Individuals can build cultural competence over time. Still, before working in a diverse urban area, they develop their competence through coursework, training, reading, and talking to people who have worked with different communities in the city. Cultural competence means not only listening and learning from your clients but also having cultural humility — that is your clients (not you) are experts on their own culture.
When working with a specific cultural, immigrant, or ethnic group, you must be aware of culturally adapted evidence-based interventions that you may want to use with your clients. For example, an intervention called Safety, Mentoring, Advocacy, Recovery, and Treatment (SMART) has been used to treat sexual abuse trauma in primarily African American child victims. You should not only be familiar with these culturally adapted interventions but you should also research outcomes and potential problems with their delivery. The Substance Abuse and Mental Health Services Administration has resources on cultural competency for clinicians.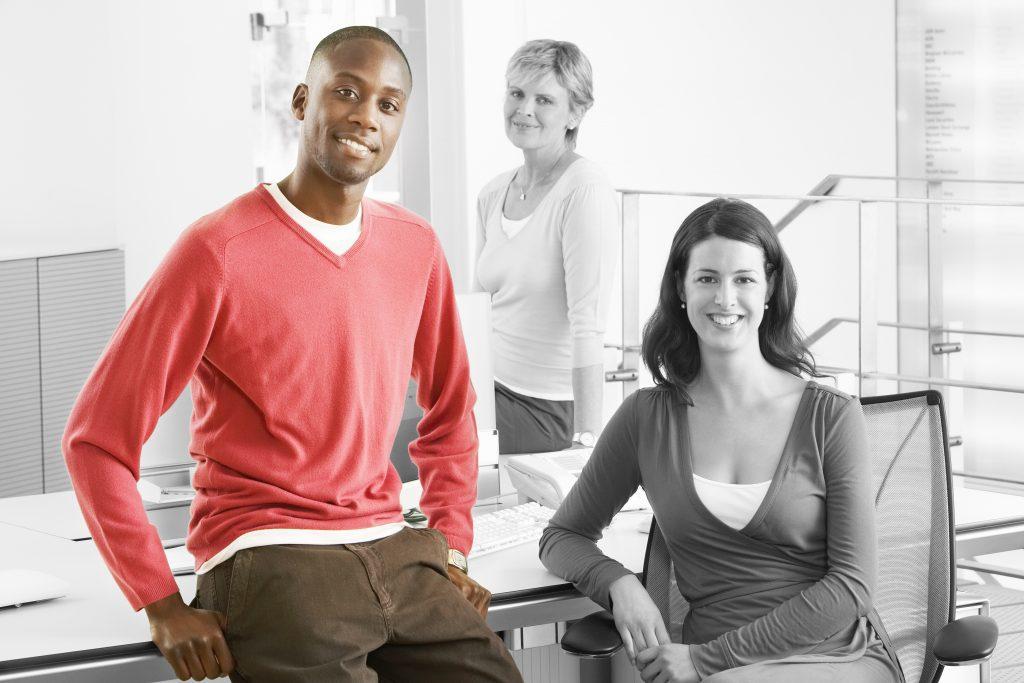 ---
Work with Different Socioeconomic Groups
Social workers working in large urban areas should be prepared to work with clients from a wide range of socioeconomic backgrounds. They should not make assumptions about clients' or economic circumstances but find out through intake and assessment. Social workers working in urban areas may end up working with lower-income communities and individuals, but they may also interface with middle-class and even well-off individuals and communities. It depends on the type of work that they do, but if they are in private practice or in child welfare they will interact with people from all different backgrounds.
Social workers should also become familiar with the challenges facing other marginalized groups that may or may not be low-income including immigrants, ethnic and cultural minorities, or the LGBTQ community. A social worker should learn about each of these communities' unique histories and unique challenges. When working with lower-income groups, social workers should become familiar with all possible government services and supports their clients are eligible to apply for or that the entire community might access or use. They also should understand the barriers their clients face in obtaining these resources.
---
Understand Urban Social Service Systems
What is the urban social environment? Large urban social service systems can be overwhelming to navigate. To increase your knowledge about large child welfare, human services, homeless services, and other social service systems, a social worker new to an urban area can learn about these systems online. A city's government website should have links to all major government agencies. The agency sites most likely will describe each agency's responsibilities and subdivisions. Social service systems also include nonprofit partners and agencies at other levels of government; agency sites may also have information about these service partners. Here is New York City's Human Resources Administration/Department of Social Services website. Note the downloadable guide to social services. Most city's social services websites will have similar information.
Social workers in large urban areas also should be familiar with the organizational structure of the city government. This includes the mayor's office and city council. They should learn about the current mayor and the political makeup of the city council. They should find out who represents the neighborhood or district where they work. This information is critical for policy advocacy, which every social worker is responsible for engaging in.

---
Think about Transportation and Safety
As a social worker in a large urban area, you must know how to get around efficiently and safely. If you are coming from a small town or suburb you may not be familiar with public transportation. Before you begin your job you need to study a map of public transportation options. Additionally, you should become familiar with the layout of the neighborhood where you will be working. You might have a friend who is native to the city show you around before you begin your job.
If the area where you work has a crime problem, think about how you can remain safe in the course of performing your duties. Get a high-pitched keychain alarm or another safety device you will feel comfortable carrying with you. Learn self-defense techniques. Talk to your supervisors about what areas to avoid at night. If you work in child welfare you might be able to visit homes with a police officer. Additionally, make sure staff and community members use caution. For example, when nighttime neighborhood meetings end, everyone should exit the building in a large group. Additionally, individuals should never wait alone for a ride.
---
Understand Environmental and Social Issues
Finally, social workers working in urban communities should learn what current social policy and environmental issues the city is facing. What are the social issues in urban areas? For example, low-income and communities of color are often disproportionately impacted by pollutants. Common pollutants are chemicals or waste from factories and other facilities. Environment social work is just as important in urban areas as it is in rural ones.
What is an urban community in social work? Social workers working in urban areas should also learn what social policy issues the neighborhoods they work in and the city, in general, are facing. Policy issues may include a potential raise in the city's minimum wage. Other issues may be a new anti-discrimination law or a new policy that will affect the homeless or affordable housing. Social workers must fight for social justice and understand all of the city's diverse social problems and policy issues.
What is urban community in social work?
An urban community is normally located inside a city or town and is an area in which there are a lot of people resigning. Urban social work requires social workers to understand the geographic layout of the particular city in which they are working as well as the social layout of the area and safety precautions that need to be taken while working in that area. Social workers may choose to work in a variety of different settings and urban environments, which include urban settings as well as suburban or rural areas. Each of these types of communities has its own challenges. Some of the challenges that social workers face while working in an urban area include the fact that they will be helping people secure safe and proper housing and, in some cases, even securing food for them to eat and feed their children.
What are some of the challenges of urban social work practice?
Urban areas can be very challenging and complex for social workers to navigate. While urban areas have fun and educational things like restaurants and museums, they are a place that attracts a variety of different types of populations that include different racial, economic, and ethnic backgrounds. Urban environments face many social issues, such as a lack of quality education that is affordable, fewer job opportunities, discrimination, gender inequality, and a major need for health care benefits. Social workers are responsible for assisting their clients with securing quality education for their children and connecting them with the resources they need to secure proper food, clothing, and housing. Social workers may also need to assist families with counseling needs and training on parenting skills, housekeeping, urban social work research, diverse urban contexts, professional skills, community work, ethnic diversity, professional boundaries, and other issues to be able to keep their children in their homes. Since there are many diverse populations in urban areas, this can present even more challenges for social workers if there are cultural or language barriers that can affect communication.
What are the major issues and challenges in urban areas?
There are many challenges in urban areas that people need to overcome, such as pollution, unemployment, crime, juvenile delinquency, overcrowding, slums, drug addiction, alcoholism, and even corruption. Social workers are needed to assist people in securing housing through the proper government agencies and other resources that they can use to help them. Social workers can even negotiate with landlords and property managers on the amount of rent that people need to pay to keep them from being homeless. Social workers also work with juvenile delinquents who are in the system to try to rehabilitate them before they become adults. It is also the role of social workers to assist people who are experiencing addiction and mental health issues.
Several Issues like the following affect Social Work In Urban Areas:
urban social workers
urban social work appears
interculturally aware social workers
urban surroundings raise
social work bridging relations
social welfare institutions
urban society
rural community
social workers advocacy
urban life
posing distinct challenges
community workers
cultural diversity
urban surroundings
---
Related: