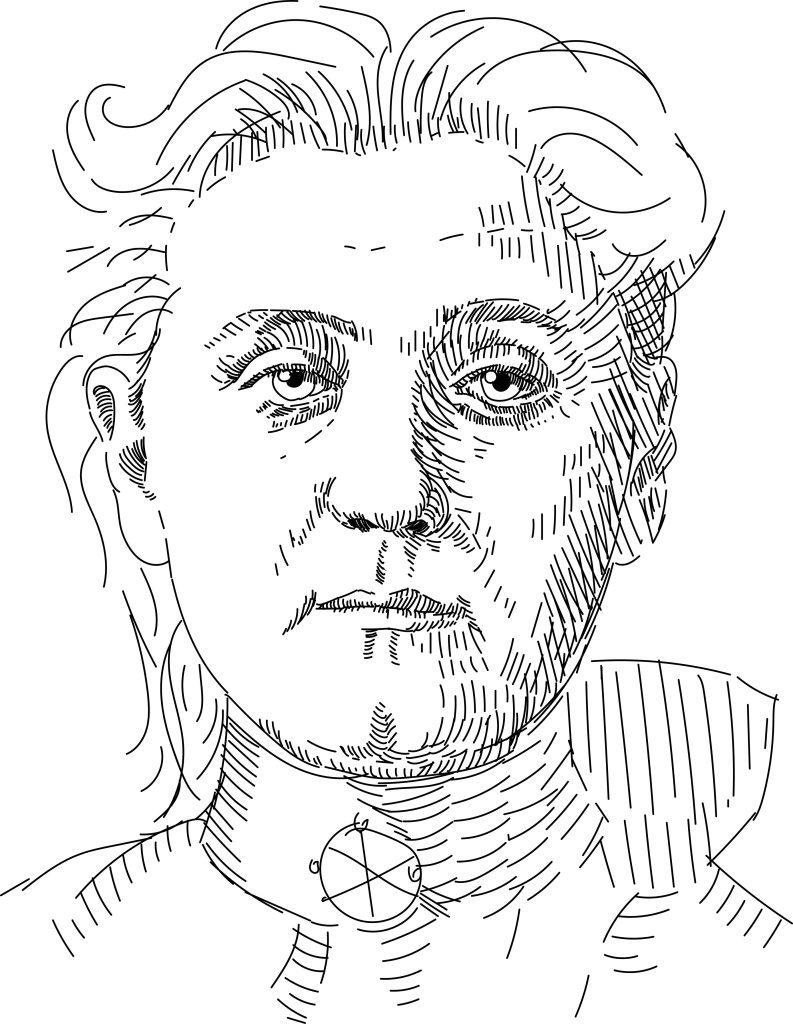 The First Social Worker, Jane Addams, was one of the greatest Social Workers of all time and worked for social change in the late 18th century. In its purest form, social work has been around almost as long as societies themselves have.
Even nomadic tribes of millennia ago had at least rudimentary systems for recognizing and addressing problems among certain members or groups within their society. To claim a relatively "recent" (given the above context) contributor such as Jane Addams, great as her contributions were, as the first social worker, is perhaps a bit negligent. Still, it depends entirely on one's definition of social work.
Did Jane Addams lay the foundation for social work as we know it today? In that light, the answer is a widely agreed-upon yes. Was she the first person in history to create a system for promoting social change within society? In that more general sense, the answer is an equally sure no. Let's first review her story to illuminate this distinction and the immeasurably valuable contributions of Jane Addams' work.
---
Raised by Philanthropists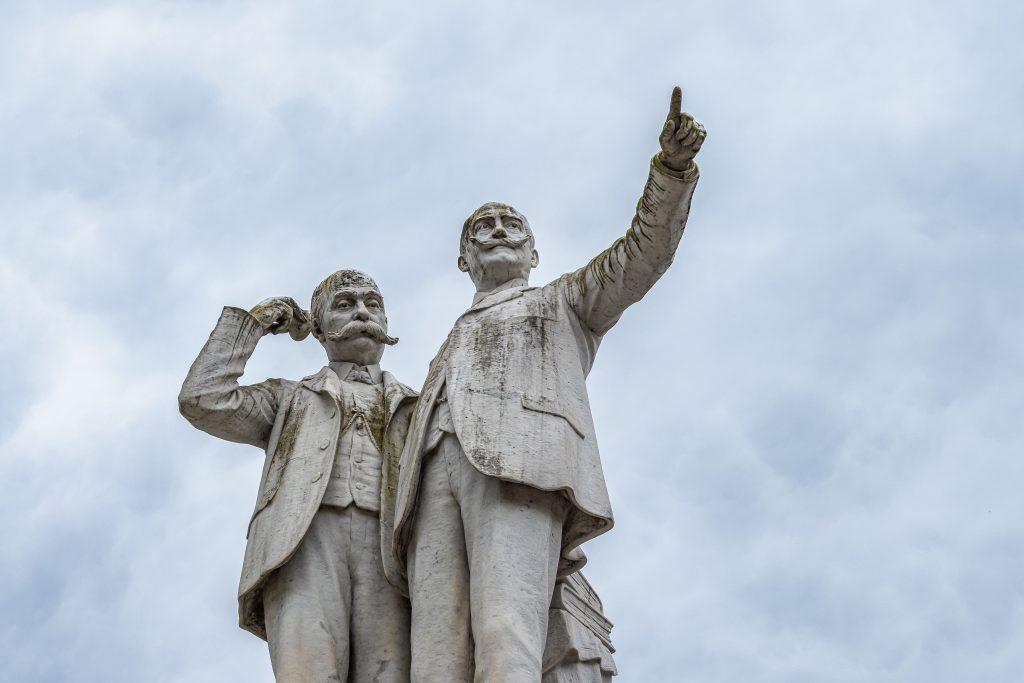 Jane Addams was born to a reasonably wealthy family in 1860. She could seek out higher education thanks to her relatively privileged position as a daughter of prosperous Quakers from Cedarville, Illinois. Since her parents (father especially) were passionate about helping others, which they instilled in their children early on, Jane knew she wanted to follow suit. She initially wanted to study medicine, but after her father died, she became disinterested and depressed.
Why Are Social Workers Important?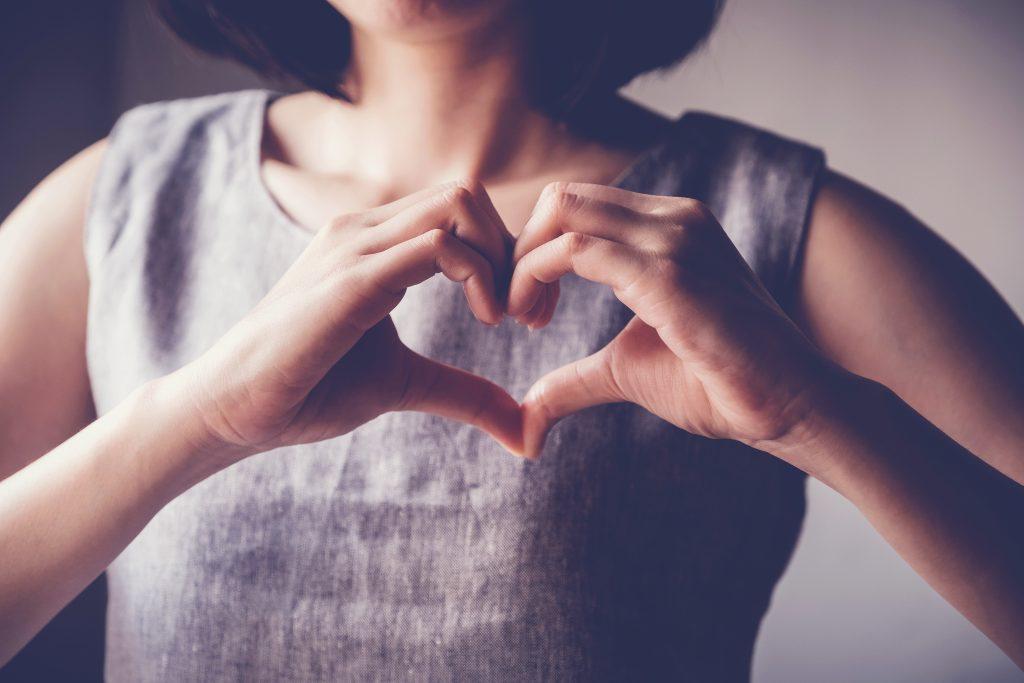 Social Workers are the lifeblood of our society and the charitable organizations that make up the Society are no exception. Social workers are professionals who specialize in helping people build and maintain healthy human relationships. They are tasked with providing support to those in need, whether it be in the form of counseling, interventional services, or simply lending an ear.
In addition to providing direct service to those in need, social workers also offer educational programs to help others understand the issues surrounding their lives and how to address them. Through educational programs, social workers are able to teach people about the importance of taking responsibility for their own lives and how to build and maintain healthy relationships.
At the Charity Organization Society, social workers have developed a range of educational programs designed to help people of all ages and backgrounds learn the skills necessary to create successful and meaningful relationships. With a variety of classes, workshops, and seminars, these educational programs are designed to bring people together and provide them with the tools they need to foster human connection.
Whether you're looking to educate yourself on the issues surrounding mental health or social justice, or you'd like to learn more about building strong relationships, the Charity Organization Society's educational programs are designed to help you succeed. All classes are taught by experienced social workers, who are highly qualified and have completed the necessary education in order to provide the highest quality of care.
---
Jane Addams and Ellen Starr
Ellen Starr is a pioneering American famous social workers who founded Hull House, the first settlement house in the United States. Located in Chicago, Illinois, Hull House provided support and services to the city's poor and immigrant population. Starr was an advocate for progressive causes and fought for better working and living conditions for the city's most vulnerable citizens. She was also a leader in the women's suffrage movement, helping to organize the first National American Woman Suffrage Association in 1890.
Jane Addams was an American social worker, reformer, and Nobel Peace Prize winner who is best known for her pioneering work in the Progressive Era, especially in advocating for the rights of the poor and immigrants. She was an early leader in the settlement house movement and founded Chicago's Hull House, a settlement center for the study of social problems and the provision of social services. Addams was a leader in the women's suffrage movement, and an advocate of pacifism and world peace. She was the first woman to be awarded the Nobel Peace Prize in 1931.
As a way to clear her mind and clarify her path in life, she and a classmate, Ellen Starr, visited Europe. What she saw there helped to define the mission that would lead her to make massive contributions to the world of social work with early social workers.
Ms. Addams never doubted her drive to help others, thanks to her philanthropically devoted father, but it wasn't until visiting London's Toynbee Hall that she finally determined how she would do so. Toynbee Hall was a settlement house in a poor area of London.
The visit impacted Addams so much that she began to study settlement houses, poor communities, and the problems of the people served by them. At this junction in her life, she decided to help others in America with her own settlement house. This is how Hull House, her landmark project, was born.
---
What Was The Hull House?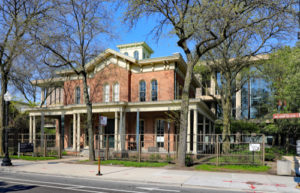 Addams and her friend, Ellen Starr, established a settlement house in Chicago. They called it Hull House, an homage to the settlement's original builder, Charles Hull. It would be the first settlement house in the United States.
The Hull House was a settlement house in the United States, established in 1889 by Jane Addams and Ellen Gates Starr. It was located in the Hull House neighborhood of Chicago, Illinois, and was one of the first settlement houses in the country. The Hull House provided services and cultural activities for the members of the community, including programs for immigrants, classes for the poor, and services for those with disabilities. The Hull House also served as a major center for the women's suffrage movement in the early 1900s. It was instrumental in the formation of the National Association for the Advancement of Colored People (NAACP) in 1909. The Hull House was an important part of the progressive movement in the United States and helped to bring about social and political change.
---
What Was the Purpose of the Hull House?
The Hull House charter provides a fitting description of its mission: "to provide a center for a higher civic and social life; to institute and maintain educational and philanthropic enterprises for social workers; and to investigate and improve the conditions in the industrial districts of Chicago." Sound familiar? This is largely why Jane Addams is credited as the mother of modern social work.
Addams actively participated in many progressive era movements as a representative and social workers of many disenfranchised (or at least under-served) populations in her area. She didn't just provide a home; she campaigned for these populations several times.
---
What did Jane Addams Support?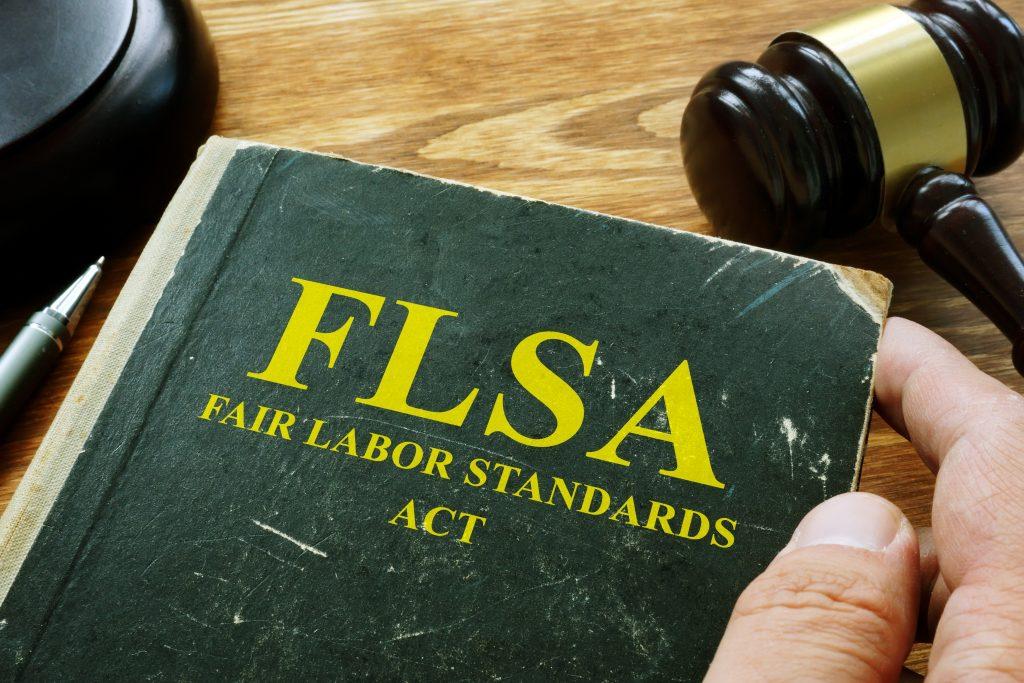 As a vocal woman promoting social change in the late 18th century, Jane Addams lost many initial investors and supporters, who dubbed her a dangerous and subversive "communist." These are the efforts and communities that she supported:
Children: One of Addams' earliest efforts at the House was to survey the surrounding area and make maps and reports of child labor conditions to use in her argument against the established laws. Like many of her other efforts, the data she provided strengthened those that followed her, such as renowned reformer Julia Lathrop, who furthered the child labor fight.
Women: As an active National American Women Suffrage Association member, Addams rallied with her fellow suffragettes to fight for the right to vote. She also supported legislative actions that offered more excellent protection for women and rallied a female-majority force against the war effort.
Minorities: Addams was very concerned with resource inequality in minority-heavy areas, and she included this in her "mapping" and data reporting efforts. She also rallied and protested for the fair treatment of immigrants.
Laborers: Possibly the most evident of Addams contributions to social work and her community at large was her fight for fair labor conditions. She worked tirelessly to identify and expose the terrible labor conditions known to blue-collar workers of that era. She even participated in the famed Chicago Haymarket riot of 1886, a public outcry for laborer rights.
Peace: As a public figure committed to nurturing and protecting life, Addams decried the atrocities of war as part of the peace movement that took place during the First World War. She was so passionate and effective in her anti-war campaigning that she received the Nobel Peace Prize just a few years before her death.
---
One of the Greatest Social Workers of All Time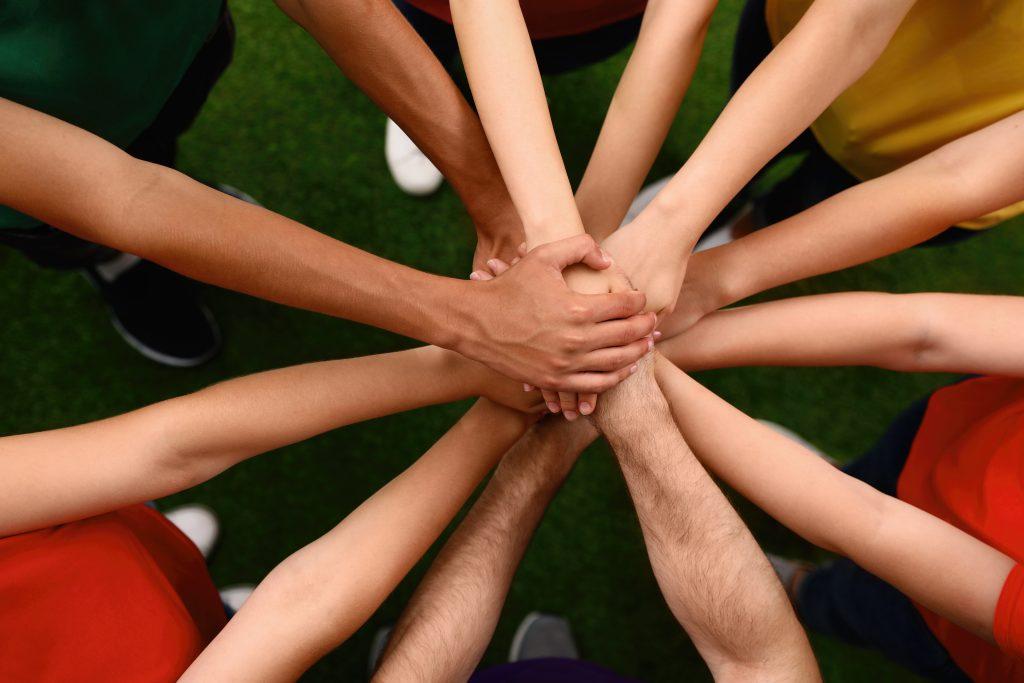 Given all these contributions to society, it's no surprise that Jane Addams is hailed as one of the most outstanding early social workers ever. She embodied the philosophy of social work before it was an official, professional institution, and that's why she is so often credited as the first famous social workers. As we return to that debate, now with greater context, let's examine Jane Addams' contributions as evidence for her case as the first social worker.
Addams was a pioneering social reformer and peace activist who changed the world by advocating for social justice and equality. She was the first American woman to be awarded the Nobel Peace Prize. She was a leader in the settlement house movement, which sought to improve the lives of the urban poor. Addams was also a key player in the progressive movement, advocating for labor rights, women's rights, and child welfare. She was an early advocate for international peace, and helped to found the Women's International League for Peace and Freedom. Through her pioneering work, Addams brought attention to the struggles of marginalized and oppressed groups, and helped to bring about positive change such as the social security act, children's aid society, women's peace party, social service administration, social welfare, mental health services, school of social work, health services, educational programs, social reform, social work, juvenile court system,
---
Jane Addams was the First to Professionalize Social Change
Jane Addams was a key figure in the Progressive Era and a pioneer in the field of social work. She was known for her tireless advocacy for social justice and her commitment to improving the lives of the working poor. During her lifetime, Jane Addams had a major impact on the laws and social policies of the United States. Some of her most significant accomplishments include:
Advocating for women's suffrage and working with the National American Woman Suffrage Association to help pass the 19th Amendment in 1920 with the federal government.
Founding Hull House in 1889, a settlement house for immigrants in Chicago. This was one of the first agencies in the United States, and it provided important services such as education, child care, health care, and job training.
Working with the National Child Labor Committee to help pass the Keating-Owen Act of 1916, which regulated child labor in the United States.
Supporting the creation of the National Association for the Advancement of Colored People (NAACP) in 1909, and working with the organization to promote civil rights.
Working with the National Consumers League to pass national legislation to protect the health and safety of workers, such as social security.
As mentioned, Addams was not the first person in history to promote social change. However, she was the first person to professionalize it in the United States, and she is the one most responsible for many of the practice models we still use today. Through her heartfelt advocacy, research, and action, she formed a methodology still very much embraced by modern clinical social workers.
She began the professional institution that is social work by developing the framework that it relies on to this day. Most importantly, this framework was born of a genuine instinct to promote positive change and not of political or financial incentives. The conversations she focused on are still alive, thanks to Addams.
More about Social Work and Its Important Role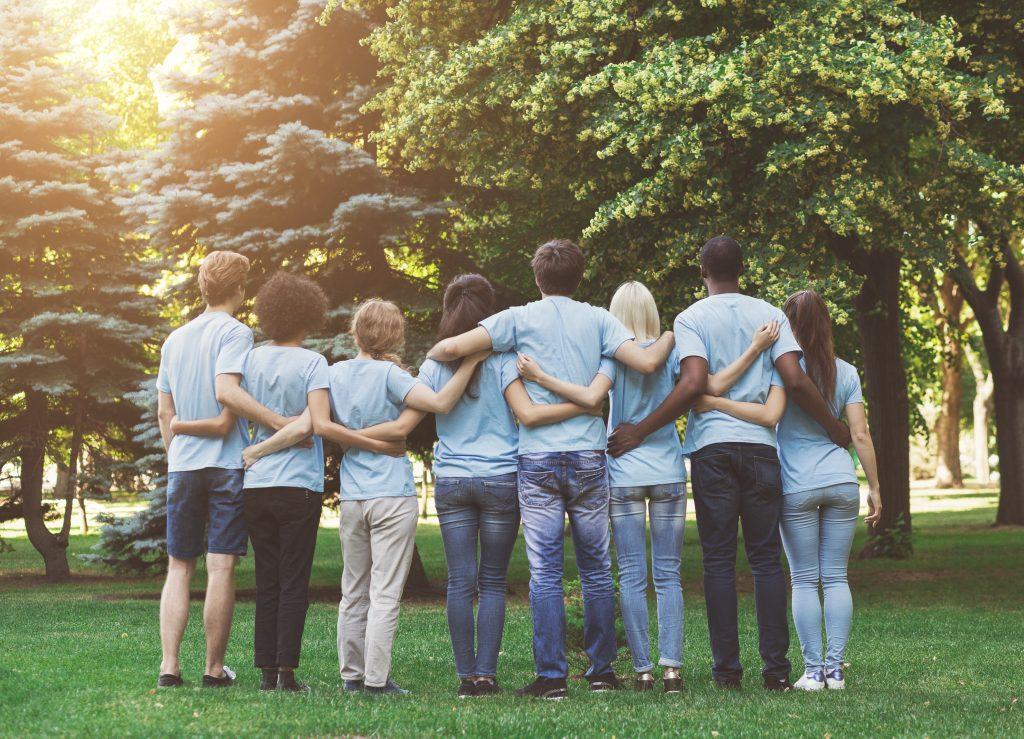 Social workers are professionals dedicated to helping individuals, families, groups, and communities in need. They focus on providing support and resources to those who are facing difficulties or in crisis situations. The National Association of Social Workers (NASW) is the largest membership organization of professional social workers in the world. It was established in 1955 and is dedicated to advancing the profession of social work and improving the quality of life for those in need.
NASW holds an annual national conference that brings together social workers from all over the country. At the conference, members have the opportunity to share best practices, hear from thought leaders, and discuss emerging trends in the field. Additionally, the conference provides a forum for members to network and build relationships with other social workers.
The NASW also works with a variety of charity organizations such as the Women's Peace Party, the National Urban League, and the Public Health Service. These organizations provide resources and support to those in need.
The NASW has a long history of advocating for social reform and working to improve the lives of those in need. In the early 1900s, the NASW was instrumental in establishing the Chicago School of Social Work and the Columbia University School of Social Work. These schools and the national urban league were the first to offer educational programs for social workers and help create a status for the profession.
During World War II, the NASW provided support to those affected by the war, and helped coordinate cooperative efforts between the government, businesses, and the public. In 1945, the NASW appointed its first executive director and continued to grow over the years.
Today, the NASW continues to provide resources and support to those in need, as well as offering educational programs and professional development opportunities. It is also a member of the National Council of Social Work, a coalition of national organizations that work together to improve the lives of social workers and the individuals they serve.
Social workers play an important role in the world, and the NASW is dedicated to helping social workers do their best work. By providing resources, education, and professional development, the NASW helps social workers with their education and professional status, and helps to ensure that those in need receive the help they need.
---
Related: