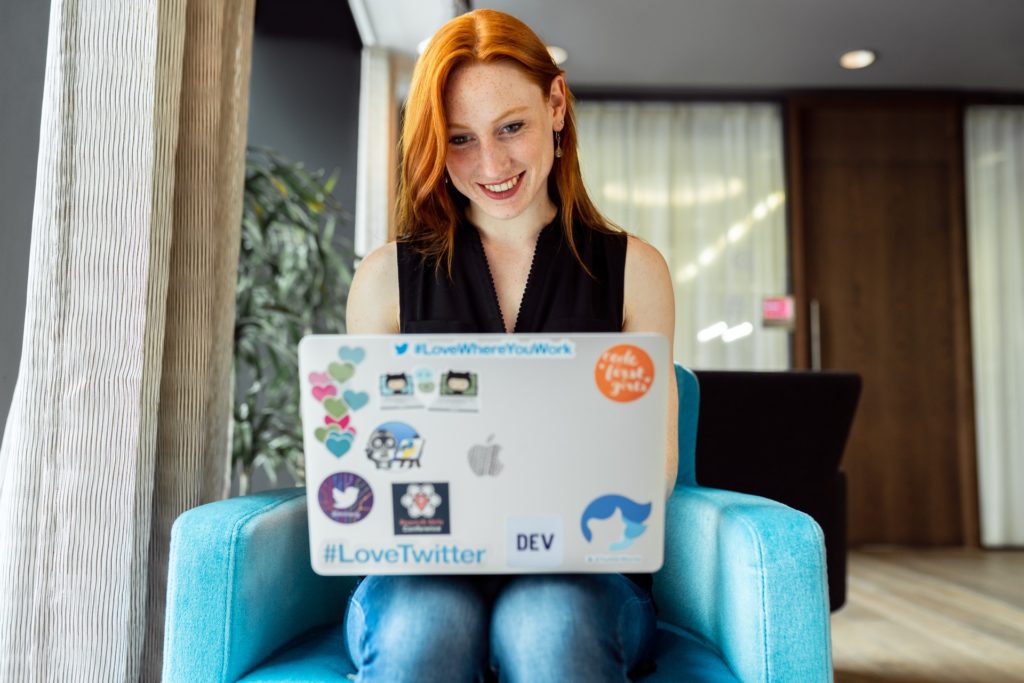 Many people that have decided to go to school for social work contemplate whether an online degree vs an on-campus degree is equal, or if one is better than the other. The education that most people will receive is the same no matter which option the student chooses.
Can you study social work online? Yes. Often, online classes are preferred, especially for those students that are already juggling a lot of responsibilities. Online classes make it easier to fit studying into off-time, instead of investing that time in a classroom setting.
Each individual should determine how they best prefer to study, how they can be most successful, and what they need to stay motivated and engaged in their career path as they move forward with their study program.
---
Is a Social Work Degree Online vs Campus Degree Different?
Is a degree online as credible? Yes. As long as the program has accreditation. The most important thing to consider when pursuing a degree in social work is to make sure that the social work program is licensed. The only way students can use their degree is for it to be accredited by the state licensure board and meet their accreditation criteria. So, only apply to accredited online social work bachelor's degree programs.
If an online or in-person learning class is not accredited, the student may not qualify for the jobs they were hoping to apply for. They may also need to take additional classes before continuing their education. A lot of hard-earned money can be wasted on both online vs. on-campus degrees if they are not accredited.
---
What Can You do With an Online Social Work Degree?
Social workers are responsible for helping children, families, and adults needing help with programs and services that can help improve their lives. They may choose from many jobs working with those in need, as an educator, or working with policymakers. Those that pursue a job as a social worker will have many job opportunities available to them.
Whether they receive their education online vs on-campus degrees does not matter. The same high-level jobs will be available for both. Here is a sampling of the types of jobs students may decide to pursue.
Social and human services assistant
Health educator
Social science research assistant
A social work case manager
Child and family social worker
Mental health social worker
Healthcare social worker
Social work teacher
According to a recent CSWE survey, nearly 34.8% of students choose to focus their post-study programs on children and families; 26.4% help those with mental issues.
---
What are Some Places Where Social Workers May Work?
Those that get their degree in social work have numerous positions to choose from. They also have an option to work in a variety of locations. Some of the settings where social workers can work are listed below.
Schools
Hospitals
Outpatient services
Nursing care facilities
Prisons
Court
Government agencies
---
What is the Job Outlook for Online Degree in Social Work?
The field of social work continues to grow. According to the U.S. Bureau of Labor Statistics (BLS), the outlook for jobs in social work should see a 13% employment growth until 2029. This rate outpaces average employment estimates in other career areas. Especially desirable jobs are forecast to be for clinical social workers. So, this is a good choice for those that have not yet determined what area they want to get into.
Whether you decide to pursue an online degree vs on-campus learning does not matter. All programs must adhere to the same curriculum, as students must learn the objectives taught in the program and must be able to pass the state exams. So online vs. campus degrees are virtually the same except that online learning may make it easier for patients to study online at their own pace.
---
Rewarding Career Choice:
No matter what path you take, online degree vs. on campus, a career in social work can be extremely rewarding. Students are responsible for helping others improve their lives, so they are important to those in need.
If you are wondering why an online social work degree program? The answer is an online degree program makes it easier to attain a degree while working or raising a family.
It is definitely a worthwhile career choice.
---
Related: