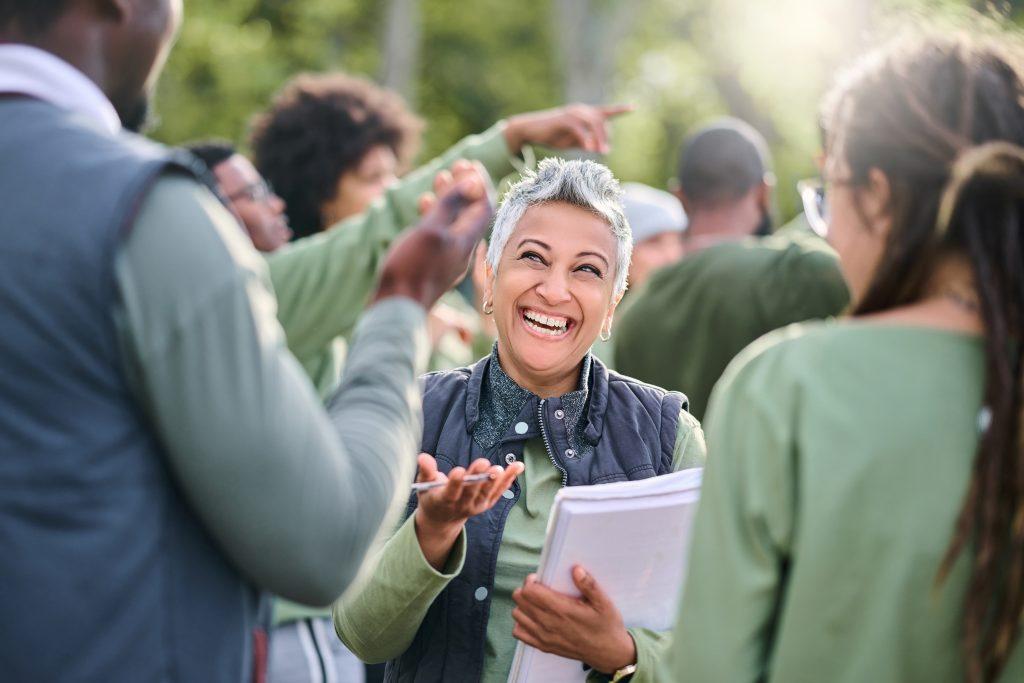 You may find yourself asking How To Become A Social Worker In Colorado. If so, follow along to learn more about the process.
A social worker is a professional in the human services field with the underlying mission of helping and improving the lives of others. Aspiring Social workers help to improve individual and family functioning; provide community resources and interventions for people facing difficulties; provide support during times of crises or change; and help to empower people by listening, advocating, and educating them on their rights.
As a social worker in Colorado, one is expected to demonstrate professional ethical standards and training, connecting with vulnerable individuals and advocating on their behalf. They guide individuals through systems such as healthcare, substance abuse, educational services, or other supportive resources to ensure they have access to the resources they need. Colorado aspiring Social workers can work in a variety of settings such as schools, hospitals, mental health centers, government agencies, private practice, or at non-profit organizations. Career services are always available to help and your professional development.
Here Are The Steps To Become A Social Worker In Colorado:
1. Complete a Bachelor's Degree: You must complete a Bachelor's degree in social work from an accredited college or university in Colorado. You would only be doing bachelor's level social workers job duties.
2. Apply for a Colorado Social Work License: Upon completion of your degree, you must apply to the Colorado State Board of Social Work Examiners for a professional licensing as a provisional Licensed Social Worker (LSW).
3. Complete Master's Degree: In addition to your undergraduate education, you will need to complete a Master's degree in social work from an accredited college or university within seven years of being issued your LSW. You may have to take a advanced generalist exam as well.
4. Take the Colorado Social Work Jurisprudence Exam: After completing your degree, you must pass the jurisprudence exam to demonstrate your knowledge of the Colorado laws governing social work.
5. Complete Supervised Clinical Hours: You must complete 3,200 supervised clinical hours over two consecutive years in order to become a Licensed Clinical Social Worker.
6. Achieve Your License: After completing the above steps, you are ready to take the Colorado LCSW Clinical exam and upon passing, you may be eligible to receive your License.
What Are The Colorado Social Work Licensure Requirements?
The social work licensure requirements in Colorado involve receiving a master's degree in social work (MSW) from a program accredited by the Council on Social Work Education (CSWE). The state requires applicants to complete 3,000 hours of supervised clinical experience in order to be eligible for the licensing exam. Once the 3,000 hours of supervisory experience is completed, applicants must apply to the Colorado Department of Regulatory Agencies (DORA) for a social work license and pass the Association of Social Work Board (ASWB) Associations exam for licensure. Upon successful completion of these steps, a individual licensed clinical social worker lcsw will possess a valid license to practice in Colorado.
Additionally, social workers are expected to renew their licensure every two years and meet all continuing education requirements. This must include two hours of training in suicide prevention each biennial licensing period. Continuing education credits must be approved by DORA and a minimum of 10 hours of professional development or post-graduate coursework must be completed prior to license renewal. Colorado also requires that any social workers who diagnose or treat mental health issues must also be certified prior to beginning practice.
Social workers in Colorado are expected to understand and adhere to the Licensed Social Worker's Rule. The Social Work Practice Act under the umbrella of the Professional and Occupational Credentialing Act. The purpose of the rule and act are to define the scope of practice of social workers, which include adoption, counseling, education, research and therapy services. Social workers must also conduct themselves according to the NASW's Code of Ethics in order to maintain lcsw licensure. This includes practicing within established ethical standards to ensure client safety and confidentiality. 
How Long Does It Take To Become A Licensed Social Worker (LSW) In Colorado? 
In Colorado, it takes approximately two to three years to become a licensed social worker. The steps involve:
Earning a Bachelor's Degree in Social Work from a CSWE accredited program.
Earning a Master's Degree in Social Work (MSW) from a CSWE accredited program
Completing a required period of supervised clinical experience (practicum or internship hours),
Passing the Association of Social Work Board (ASWB) exam
Obtaining an Application for lcsw Licensure
Completing a criminal background check
In addition, some counties require applicants to take and pass the Colorado Jurisprudence Exam for Social Workers. After all the requirements are met, the state of Colorado will issue a license. This makes the social worker qualified to practice independent social work in the state.
What Is The Career and Salary Outlook for Social Workers in Colorado?
Social work in Colorado is a highly sought after profession. According to the U.S. Bureau of Labor Statistics (BLS), Colorado has the fourth highest number of jobs available in this field nationwide. This indicates that there is ample opportunity for those entering the profession.
The median salary for social workers in Colorado is $54,780 per year, with some specialty areas (like child, family, and school social work) earning slightly more at a median of $56,850 per year. The top 10 percent of earners in the social work profession can make around $82,210 or more per year. The BLS also predicts a 13 percent employment growth rate for the profession through 2029, which is faster than the average for all occupations.
Social workers in Colorado have strong career opportunities and attractive salaries. Colorado's strong economy and high demand for talented social workers means that job possibilities in this field are growing. This means that social workers are likely to find a variety of meaningful positions available which could lead to job security and advancement. The field also provides an opportunity for meaningful work and the satisfaction of knowing that your work is making a positive difference in the lives of others.
Overall, the career and salary outlook for social workers in Colorado is very promising. One can expect to receive competitive wages, job stability, and a meaningful career path. Those who pursue a degree in the social work field can find a rewarding and fulfilling career the moment they graduate.
Skills Needed Include:
Knowledge of local and national laws and regulations that govern social work
Ability to communicate effectively with clients, families, other healthcare professionals and members of the community
Knowledge of counseling techniques and therapeutic interventions
Understanding of the social, economic, and cultural influences on individuals and families
Ability to coordinate and manage caseloads
Knowledge of crisis intervention techniques
Ability to facilitate group counseling
Understanding of the dynamics of family systems and dynamics
Knowledge of community resources and how to access them
Ability to interpret psychological and other diagnostic tests
Knowledge of child welfare laws and procedures
Understanding of child abuse prevention, investigation and intervention
Knowledge of methods of collecting and managing case information
Understanding of developmental stages of children and adolescents
Knowledge of clinical and medical social work aspects of practice
Ability to provide culturally competent care to diverse clients
Knowledge of policies related to involuntary commitment of people in psychiatric or behavioral health crisis
Understanding of power and privilege in society and its impact on individuals and systems
Types of Careers For Clinical Social Workers In Colorado
Clinical social workers provide services to individuals, families, couples, and groups who are dealing with a wide range of issues including mental health, medical health, abuse, poverty, and more. In Colorado, clinical social workers often work in health care facilities, such as residential child care facility, to support patients and provide them with therapy and counseling. Clinical social workers can also provide respite care, marriage and family therapist, case management services, work as school social workers and assistance navigating government services and resources. Those employed in a private practice may specialize in areas such as marriage and family therapy, substance abuse, or mental health. They may also provide crisis intervention, legal services, and advocacy for vulnerable populations. Colorado's clinical social workers work in a variety of settings, including hospitals, community mental centers, schools, residential treatment centers, and private practices. They have the opportunity to have a positive impact on the lives of those they serve.
provisional license
licensed social workers
clinical social work exam
professional social workers
online healthcare professions profile
practice clinical social work
social work license reciprocity
clinical exam
license renewal
What Are The Highest Paying Social Worker Jobs in Colorado?
1. Clinical Social Worker lcsw – $56,824/year
2. Mental Health Therapist – $44,467/year
3. School Social Workers – $46,089/year
4. Child and Family Social Worker – $59,225/year
5. Social Work Supervisor – $60,941/year
6. Medical Social Worker – $58,473/year
7. Mental Health and Addiction Social Worker – $50,344/year
8. Regional Social Worker – $61,800/year
9. Family Support Worker – $36,714/year
10. Veterans Affairs Social Worker – $68,351/year
What degree do most social workers need?
Most social workers need a minimum of a Bachelor's degree to become licensed as a social worker, though some states may require a Master's degree. Bachelor's degree programs in social work generally take four years to complete and prepare graduates for entry-level positions in the field. The curriculum of an undergraduate social work program typically includes classes in sociology, psychology, development, counseling, social work practice, research, and field experience.
In addition, many states require social workers to be licensed by the state. A Master's degree program in social work is a two-year program that prepares graduates for clinical practice or higher-level positions in the social work profession. The Master's curriculum includes classes in professional ethics, practice evaluation, social welfare policy, and practice planning.
In order to become licensed, many states require social workers to pass an exam that includes a written portion and a practical portion. The written portion of the exam tests proficiency in subjects such as mental health, human behavior, and social work practices and policies. The practical portion tests the social worker's ability to apply knowledge and skills to actual case situations.
Most social work positions also require continuing education credits to maintain licensure. Credits may be obtained through approved courses or programs at universities or colleges. Some schools also offer online courses to help social workers advance their education and keep their licenses current.
Related:
50 Best Accredited BSW Online Programs