Last Updated on October 27, 2023 by SWDC Reviewer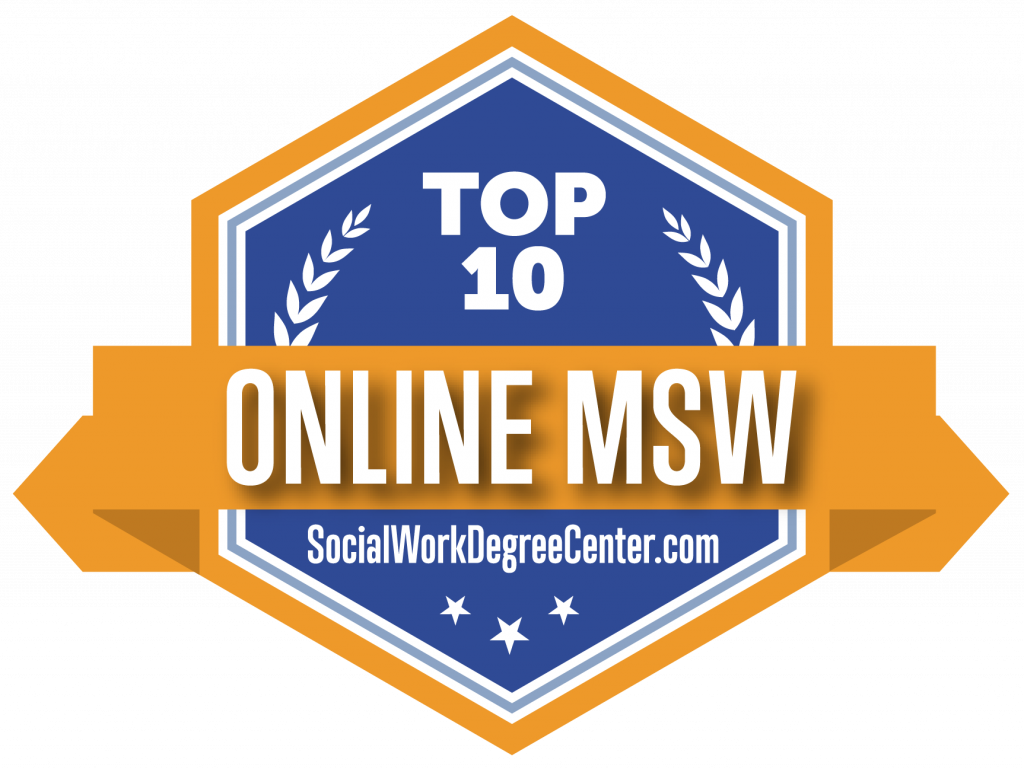 An MSW online degree program is convenient for earning a master's degree in social work, and many programs cost less than traditional MSWs. The Master's in Social Work is one of the most advantageous graduate degree options available to students due to the increased flexibility of training programs and employment options. With the increase in today's technology, obtaining such a versatile degree is now incredibly simple and affordable. In addition, many universities across the country and even the world are beginning to offer online MSW programs, making the MSW an even more desirable degree for those looking to attend graduate school.
---
1. Boston University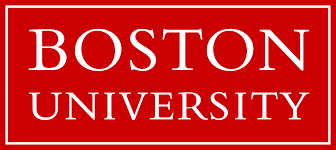 Boston University's School of Social Work offers a part-time, online Master's in Social Work with courses taught by its esteemed faculty. Students have two options for degree completion since BU online offers a Human Service Experience or traditional MSW coursework track. Students complete courses online and attend internships and other requirements in the student's home community. However, students pursuing the Human Service Experience emphasis must have at least two prior years of supervised human services experience and requires a 1000 hour internship. The traditional track requires two field internships totaling 1200 hours. BU's faculty assists students in finding local internships in their own communities. The online MSW program consists of the same components as BU's on-campus degree program.
BU's School of Social Work ties for rank #16 by U.S. News & World Report in social work, and the Council on Social Work Education fully accredits all courses. Additionally, BU's MSW program has accreditation from the New England Association of Schools and Colleges. Tuition and fees are affordable, and most students complete the program in two years.
---
2. University of Southern California

University of Southern California's School of Social Work offers a dynamic, engaging, and world-renowned online MSW program. What makes USC's program truly remarkable is its flexible start dates, part-time and full-time options, and academically challenging environment. USC utilizes a "Virtual Academic Center" that allows students to connect with their professors via live classroom chats and interactive study groups. Over the course of approximately two years of graduate studies, MSW students gain both the foundational knowledge and a specialized focus needed to advance in the field upon graduation. USC's MSW students can specialize in Families and Children, Health, Mental Health, Community Organization, and Planning & Administration fields to refine skills and gain experience. The added sub-concentration in Military Social Work and Veteran Services is also available to those interested. Furthermore, students complete internships in their local community.
USC is an elite academic institution with awards from U.S. News and World Report for their offerings in social work. In addition, all online social work programs at USC have accreditation from the Council on Social Work Education (CSWE), and all online programs have regional accreditation from the Western Association of Colleges and Schools.
---
3. Northeastern University

Northeastern University in Boston, MA, has been a well-recognized distance education provider since 1974. With a longstanding tradition of academic excellence, Northeastern's Master of Science in Human Services online degree program prepares students for work in government agencies nonprofit and nongovernmental organizations. Students in NU's online MS in Human Services program can customize their curriculum based on their specific area of study. As a result, they may refine their skills and gain specialized knowledge in fields like Global Studies, Leadership, and Organizational Communication.
Northeastern ranks #8 in U.S. News & World Report's list of Up-and-Coming-Schools. In addition, it has accreditation from the New England Association of Schools and Colleges. Best of all, its online MS in Human Services Degree program is also incredibly affordable. The program lends students the flexibility to work and attend graduate school simultaneously. Students have the option to attend part-time or full-time. Most can complete the program in two to three years.
---
4. Fordham University

Fordham's Graduate School of Social Service is a high-ranking, award-winning provider of some of the most well-recognized programs available today. Its online MSW program provides an asynchronous, part-time learning experience. Traditional and advanced-standing students work toward a clinical concentration utilizing online learning and hands-on fieldwork. Part of Fordham's MSW online experience requires students to participate in an integrated seminar that enhances the connection between learning online and live instruction. In addition, online students must attend two face-to-face class sessions each year as part of their degree. Students typically complete the program in three years. Then, at the end of the program, graduates qualify to take their state's certification or licensing examination.
Fordham ranks #11 by U.S. News & World Report in social work, and its online MSW program ranks #1 by BestSchools.org. In addition, its programs have accreditation from the Middle States Commission on Higher Education and several other accrediting bodies. Tuition per graduate-level credit is also affordable.
---
5. University of Louisville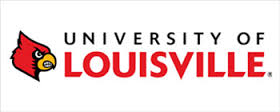 The Kent School of Social Work at the University of Louisville promotes social justice while instilling a strong professional values-based knowledge in all graduate students. The online Master of Science Social Work program accepts students without a Bachelor's in Social Work into its Standard program. Students who have already completed their BSW can take the Advanced Standing route. Their online MSW program provides the same instruction as their on-campus program while allowing the flexibility of completion at your own pace. The Kent School offers a multitude of scholarships, grants, and other financial aid to help offset the program's cost, plus limited options are also available for international students or students living abroad.
University of Louisville's Kent School of Social Work is ranks #1 in Kentucky, in the top 16% of all graduate social work programs in the nation, and #3 in the nation according to GraduateSchools.org. In addition, programs have accreditation from the Southern Association of Colleges and Schools and the Council on Postsecondary Education. Tuition begins per credit hour for graduate students is inexpensive, with discounted rates for military and veterans.
---
6. University of Tennessee, Knoxville

The University of Tennessee, Knoxville's College of Social Work ranks among the nation's top programs based on innovation, affordability, and also value. The same faculty that teach on-campus courses also teach the online MSW coursework. So, its online program has the same high standards as over 200 years of tradition. Students at UTK's online school can choose from fully online courses and some online during the week and meet live several weekends throughout the semester. Full-time students complete the curriculum in two years, also including approximately 1000 hours of field study. Advanced standing students can complete both on a full-time and part-time basis. But, students must possess a BSW from an accredited institution before program acceptance. Additionally, extended study students can complete the program on a part-time level. The coursework and field study take approximately three to four years.
The university commits to excellence in education and research and praises faculty and student contributions to cultural, social, and also economic development. The US News & World Report ranks the university at #46 compared to all colleges in the U.S. UTK has accreditation from the Commission on Colleges of the Southern Association of Colleges and Schools. Considered a "best buy" by Princeton Review, graduate tuition at UTK is very inexpensive per credit hour for in-state students and affordable for out-of-state students.
---
7. Indiana University
Indiana University's online MSW Direct Advantage program is incredibly unique because it has one concentration in Advanced Generalist studies. This online degree program prepares students for all aspects of social work, including individual, family, group, organization, and also community fields. Students may select specific areas of study to help customize their coursework, preparing them for a defined career path that meets their educational and professional goals, or they may diversify their studies within several fields. Its distinct online course schedules run in 11-week quarters four times each year, allowing for flexible start dates. As long as students complete the course work in five years or less, they can be as flexible as they need to be and work at their own pace. IU's online students use the university's expansive library system and are traditional students, even on-campus.
IU Online consistently ranks among the Best Colleges' Top 100 National Universities list. In addition, all programs offered at IU Online have accreditation from the Higher Learning Commission of the North Central Association of Colleges and Schools. Tuition for in-state graduate students is about a third of the cost per credit hour than out-of-state, but both are affordable.
---
8. Texas State University

Texas State University's School of Social Work ranks #148 by U.S. News & World Report for its cost, flexibility, and educational excellence. Students have several options in terms of scheduling possibilities. Those pursuing an online MSW can follow a regular or advanced track, differentiate by the type of undergraduate degree, and also attend either full-time or part-time. Part-time students complete the regular track in four years and the advanced track in two years; full-time students complete the regular track in two years and the advanced one. Students in the advanced standing track can take specialized coursework in the Direct Practice concentration or the Administrative Leadership concentration. Unlike many online programs, both national and international students can attend TSU's online MSW program. Additionally, specially-trained faculty teach the courses.
TSU ranks third among the ten largest public universities in Texas and the Top 50 of the Best Colleges' Regional University's List. All programs have accreditation from the Southern Association of Colleges and Schools. Tuition is based upon residency, enrollment hours, and undergraduate or graduate status. Additionally, in-state graduate tuition is about half the cost of out-of-state graduate tuition.
---
9. Walden University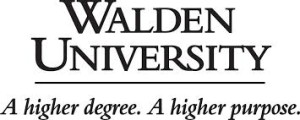 Walden University is the first fully-online school to offer a full, accredited MSW program. Their MSW program builds on their decades of experience with online graduate coursework and meets the highest education standards possible for distance learning. Utilizing technology and case studies, hands-on field experience, and residencies, students at WU can choose from three tracks to complete the coursework at their own pace and from a collection of optional "elective clusters" that act similarly to concentrations at other schools. Elective clusters provide the opportunity for students to specialize in one of the following specific areas: Military; Crisis and Trauma; Addictions; Children, Families, and Couples; Forensic Populations and Settings; and Medical Social Work. Students can also choose to follow the General Program instead of a more concentrated program of study.
Walden has a reputation as a top online institute of higher learning. Its accreditation from the Higher Learning Commission of the North Central Association of Colleges and Schools proves Walden's rich history of integrity. Tuition for full-time students taking full-time classes is higher than some programs but still affordable.
---
10. St. Leo University

St. Leo University is an accredited Catholic university open to students of all faiths. The School of Education and Social Services provides the online MSW degree with an Advanced Clinical Practice concentration. Students prepare to serve marginalized populations, like the elderly, workers, and the military. St. Leo's online program consists of face-to-face weekly class meetings via webcam. In addition, students must complete a daytime internship and also a weekend-long seminar on campus during the summer. The rigorous two-year program is also available to advance standing students for accelerated learning in one year.
This full-time, online MSW program is only open to Florida, Georgia, and Virginia residents. However, the U.S. News & World Report considers the school to be among the "Top Universities of the South." St. Leo has accreditation from the Southern Association of Colleges and Schools Commission on Colleges. In addition, tuition is affordable.
---
What Classes Are In A MSW?
Online MSW programs include a wide range of online coursework, accredited clinical practice, and other activities concentrated in a student's area of specialization. Students participating in an online MSW program can study either full-time or part-time. Some schools also offer an accelerated learning option. This option spans a shorter time and can cost less than standard programs. Additionally, many students find that online courses are the most affordable way to attend the graduate school of your choice, and MSW programs are no exception.
---
How Do I Choose An Online MSW Program?
The selection process of an MSW program can be difficult. Finding a program to maximize today's graduate students' time and financial investments is not easy. However, quality, affordability, and innovation are all important. To help make the process simple and stress-free, we have gathered a list of the 10 Best MSW Online Accredited Social Work Degree Programs.
These degrees offer the best in distinct, distance learning curricula and knowledgeable staff, cutting edge technology, and a diverse student body at a price that fits most budgets. So, whether you are busy completing your BSW, working, or meeting your family obligations, there is a school on this list that will help you meet your educational and professional goals.
---
Jobs For Graduates Of An Online MSW Program
Ultimately, finding the online program which best suits your personal, professional, and financial goals will pave the path to establishing a long-term, successful career. Degree-holders can choose from various job opportunities. These include government programs, school counseling, private psychological counseling, and also other private agency work.
Recent figures from the Bureau of Labor Statistics (BLS) projects that graduates who hold an MSW degree between 2020 and 2030 will see job growth up to fourteen percent (14%). Those who are qualified may participate in one of the fastest-growing employment opportunities in the nation. In addition, they can expect stable employment and earn an average salary between $33,000 and $85,000, according to the BLS.
---
Related: