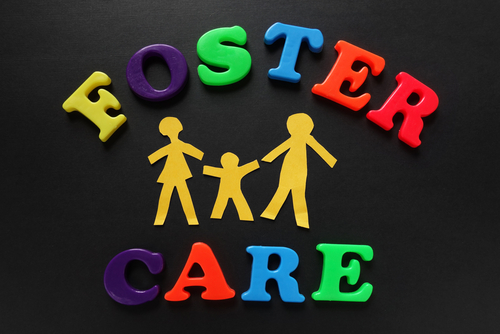 Foster care challenges during a pandemic include delayed placements and reunification, budget cuts, and health risks of catching COVID-19. The coronavirus pandemic has challenged most major public institutions, services, and programs in the United States.
From education to healthcare and transportation, to the criminal justice system and public programs for the elderly, public programs and institutions that keep society functioning have been severely impacted or even temporarily shut down to minimize the spread of the virus. The child welfare and foster care systems are no exception.
---
Child Welfare During a Pandemic
Like public safety and other critical public institutions and services, the child welfare system cannot be placed on hold or stop functioning. However, it has been negatively impacted. Starting in March child protective service workers were no longer able to visit as many homes to investigate reports or check in with families known to the system. This was due to staff shortages because so many workers who had the virus or families to be investigated were ill. Likewise, foster care workers could not perform all of their scheduled check-ins with foster children and families.
For foster children and families, the pandemic piled one stressor on top of another. Foster placements were delayed due to disruption to the child welfare bureaucracy and courts. Illness within foster families inhibited their ability to care for children and get support. Foster care workers could not visit foster homes at the rate expected of them or had to make do with online visits.
The pandemic interrupted preventive and reunification services for families of origin, services and training for foster families, and services and programs for youth transitioning out of care. Other negative impacts of the shutdowns included the impact of unemployment and financial problems on foster families as well as budget cuts to child welfare.
---
Delayed Placements and Reunification
Most concerning are the delays in emergency placements of children in foster homes when child maltreatment was indicated, and the risk of harm was high. This was dangerous for children and confused the families and foster families. Some states have made valiant efforts to keep courts open to serve the most vulnerable populations, including children and families in the child welfare system, but there were still delays and bureaucratic problems in many states.
Furthermore, with some courts closed and child welfare services interrupted there were also delays in reunifying children in foster care with their families. With in-person visits being a critical step toward reunification, children in care could not meet as frequently or at all with their families during the pandemic. Some agencies did attempt to keep these scheduled visits from being canceled by planning more outdoor visits and activities for children and families and scheduling online visits.
---
Interrupted Training and Services
The entire process of recruiting and training foster families was interrupted by the shutdowns but innovations made the process even better in some systems (see "Bright Spots" below). Services for foster children, their families, and their foster caregivers also were interrupted. When possible, services and programs were moved online such as therapeutic services, parent training, substance abuse treatment, and peer groups. However, some services simply were not able to move online. Furthermore, not all families have access to reliable computers or internet connections.
For example, intimate partner violence prevention programs or services for victims were difficult to provide online due to the danger of an abuser seeing the victim access help online and the difficulty of creating a family experiencing violence in the home using technology. Also, home visiting services that supported families in keeping their child at home (preservation services), while the child was in care (preventive services), or after the child returned home (reunification services) posed a health risk for the home visitors and families.
Checking in with foster families and children online was also risky due to the social worker not being able to read the adult's or child's body language or simply not being shown all corners of a home being inspected as part of the foster care certification process.
---
The Impact of the Virus Itself
As COVID-19 tore through the country destroying lives, foster children and families, already a quite vulnerable population, experienced all of the above stressors, in addition to likely financial stress, while also having to deal with illness all around them. Many foster children traumatized from being removed from their homes and placed in a stranger's home were also dealing with the illness or death of a family member or other caregiver or perhaps an important person in their lives such as a teacher, neighbor, advocate, or social worker.
With a disproportionate number of African Americans, and in some states, Latinx children in care, while the same populations disproportionately suffered and died from COVID-19, the stress of the pandemic for foster children of color was acute. Children in care due to immigrant parents being detained at the border had to worry about parents and family members getting sick as the virus spread through detention camps. Likewise, children in care with a parent in prison had to worry about their parent contracting the virus which spread like wildfire through American corrections facilities.
---
Budget Cuts
Many states, including California and New York, were faced with the daunting challenge of balancing a budget in a year when public health budgets and other social service expenditures soared due to the pandemic. With record unemployment, businesses closed, and tax revenues falling states had to consider cuts to public programs and services including social services and child welfare to balance their budgets. California was set to cut $90 million from its child welfare budget but this funding was restored in early June through legislative action.
---
Some Bright Spots
Despite the many hardships and challenges foster children and families, and the foster care system itself, experienced during the pandemic, like any other institution and set of processes and outcomes, some innovations in how things are done came about due to the shutdowns. For example, many states began offering pre-service training to foster families online. Years ago, having jobs and a young child, my husband and I struggled to attend in-person training classes required to become a foster or adoptive parent. We ultimately gave up when we could not find a babysitter and wondered why pre-service training could not be provided online. Hopefully, online pre-service training will continue after the pandemic is over.
The pandemic also drew more attention to the plight of foster children and to the plight of youth transitioning out of care who have been left homeless when their dorms closed or unemployed when their places of employment closed. Organizations posted ads on Facebook and other social media publicizing the needs of this population during the pandemic and people paid more attention because they were spending more time online. They gave money, decided to become foster and adoptive parents, and awareness grew of the needs of foster children and youth.
---
The Difficulty of Transitioning to Online
Finally, the difficulty of transitioning to online check-ins with foster children and foster families, or using phones and computers for virtual visits between children and their families of origin, sometimes gave way to the unexpected discovery that virtual visits enabled workers, children, and families to stay connected more often.
Technology has often been discussed as a tool that should be used more to improve social work practice, but technology has not always been used to its maximum potential in social work. The pandemic forced child welfare professionals to think differently about how to use technology, not only to keep mandatory services and processes going but also how to improve practices and procedures in general. Hopefully, these innovative changes will continue after the pandemic is long over!
---
Related: