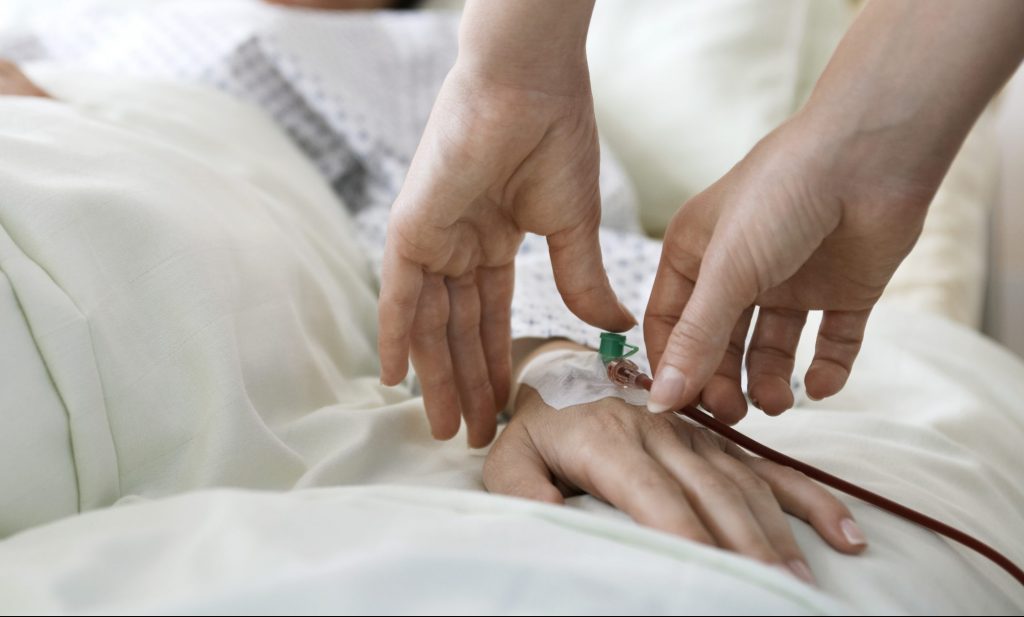 What Social Workers Included in Hospice Care and Palliative Care?
Hospice and palliative care social work focuses on helping individuals in chronic pain and facing a terminal diagnosis. Hospice and palliative care social workers provide critical support to individuals facing chronic pain, a terminal illness, or both. This is a specialized area of clinical practice for which palliative care social workers need on-the-job experience and education. They may gain experience through fieldwork and working in the field before licensure. To prepare for a career in palliative or hospice social work, students take courses focused on this sub-specialty of social work. Those interested can take classes during their graduate studies and receive CEUs in hospice and palliative care after graduation. In fact, students in this field of practice may become credentialed as Advanced Certified Hospice & Palliative Social Worker (ACHP-SW).
---
Social workers in hospice and palliative care units in hospitals work with patients who are facing either chronic pain or pain due to a terminal illness like cancer. Palliative care aims to manage a patient's chronic pain and maybe receive alongside curative treatment. Palliative care social workers are part of an interdisciplinary team to provide support and counseling to patients and their families. Patients may need counseling to learn how to use psychological techniques. Focusing or meditation techniques can block pain or deal with the psychological numbness and stress that pain causes. Palliative care Social workers also help patients find support groups and other resources to help them cope with their illness and pain. They may assist with discharge planning and navigating insurance issues.
palliative care network
pain management
hospice patients
advance care planning
social worker
palliative care settings
patients and their families
immediate psychological support
hospice settings
human service professionals
health care teams
palliative care social work
palliative care philosophy
pro bono counseling services
intense physical pain
hospice social worker
palliative social worker
clinical social work modalities
hospice social work certification
patient education
palliative care social
secondary care providers
conducting psychosocial assessments
other support services
labor statistics
care providers
national hospice
support services
expressive arts therapy
other professionals
life care life care life care
aspiring direct practitioners
medical professionals
emotional support
psychological support
---
Provide Care and Support
A palliative care Social worker may also work primarily with patients who have pain and are also facing a terminal illness. Hospice provides care and support for patients who have stopped life-saving treatment and who may need palliative care to help them remain comfortable for the remainder of their lives. Palliative care social workers working in hospice will also work as part of an interdisciplinary team alongside doctors, nurses, clergy, and administrative staff.
The support of a professional, licensed social worker is a critical resource for a patient and their family. A hospice social worker serves the patient and family in many capacities. They help patients and their families understand what type of care they will receive while in hospice and help them make peace with the decision to stop treatment and enter hospice care. Hospice social workers may also work with the patient and family on advanced care planning and advanced directives. These discussions involve what type of care a patient wants to receive at different phases of their illness. And when or if, they would want to be resuscitated.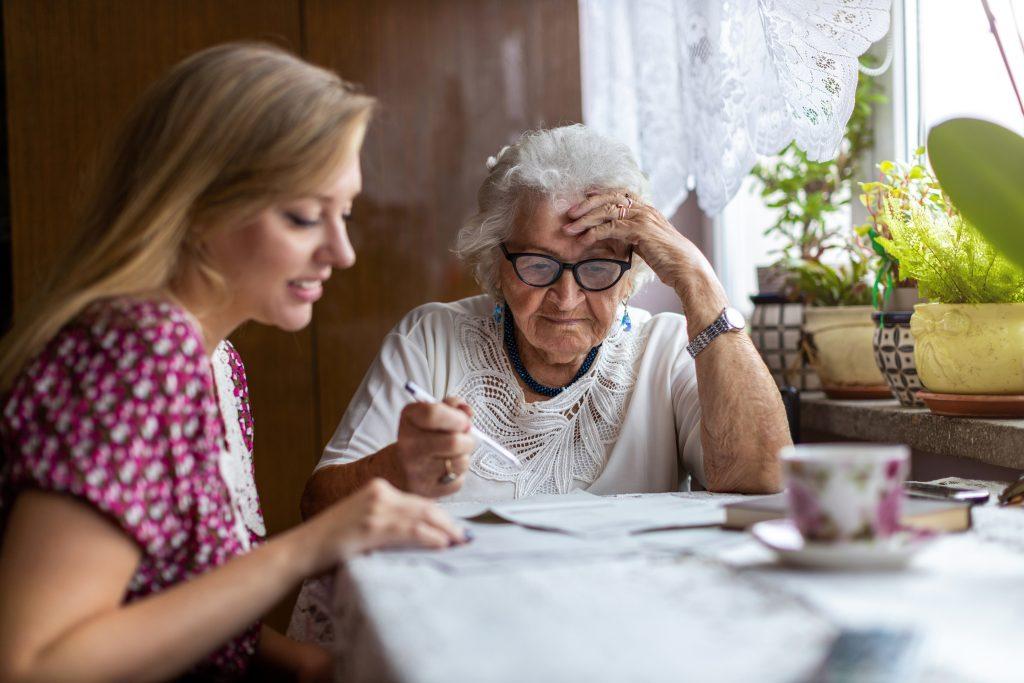 ---
Take Care of Spiritual Needs
A very important aspect of hospice social work is tending to the spiritual needs of patients and their families. Terminally ill patients often face an entirely new set of existential, spiritual, or religious questions related to their impending death. For some patients, their terminal diagnosis spurs them to think about their own mortality for the first time. Other patients may fear death or be in denial. Some may be more comfortable with death due to their spiritual or religious beliefs and may simply want to talk about their beliefs or about what they believe they will confront at their time of death.
Palliative care social workers must be comfortable discussing all of these issues with their patients. They should take courses about the role of spirituality in social work practice with different populations. Additionally, these workers learn about the sociology of death and dying in our culture. Therefore, they feel comfortable speaking openly with patients about their fears and concerns. Furthermore, they should also be willing to talk to patients about meaning and purpose.
---
Should A Hospice Social Worker Be Aware of Different Perspectives?
Furthermore, palliative care social workers should be open to different cultural perspectives on death and dying. They should also be open to hearing about patient experiences that they may not understand. For example, some people who are facing death experience things that seem to come from a place that the rest of us cannot perceive. Patients may talk about seeing deceased loved ones in their room or about receiving messages from these loved ones. One of my friends' grandmothers, for example, seemed to be talking to her husband who had passed away years earlier two weeks before she passed away. She said something to the effect of, "Vinny I'm not ready yet, you can come back in two weeks." She said he had come to take her to heaven but she wasn't ready, and in fact, she did pass away two weeks later.
These experiences, voices, visions, and sensations are very real for palliative care patients. They are also well documented as being quite common. Hospice nurses have written several very interesting books documenting the deathbed visions and experiences of their patients. These collections of stories often provide an important message to the living: pay attention to what your dying loved ones are experiencing and relating because it's real, and appreciate life!
Hospice social workers should be open to these experiences, even if they find these reports odd or hard to believe. They should simply listen to what their patients have to say and appreciate the stories for what they are—their patients' unique and personal experiences of dying. Social workers working in this field may be enlightened by these stories, and in fact, these stories may help them help other patients who have concerns about death and dying.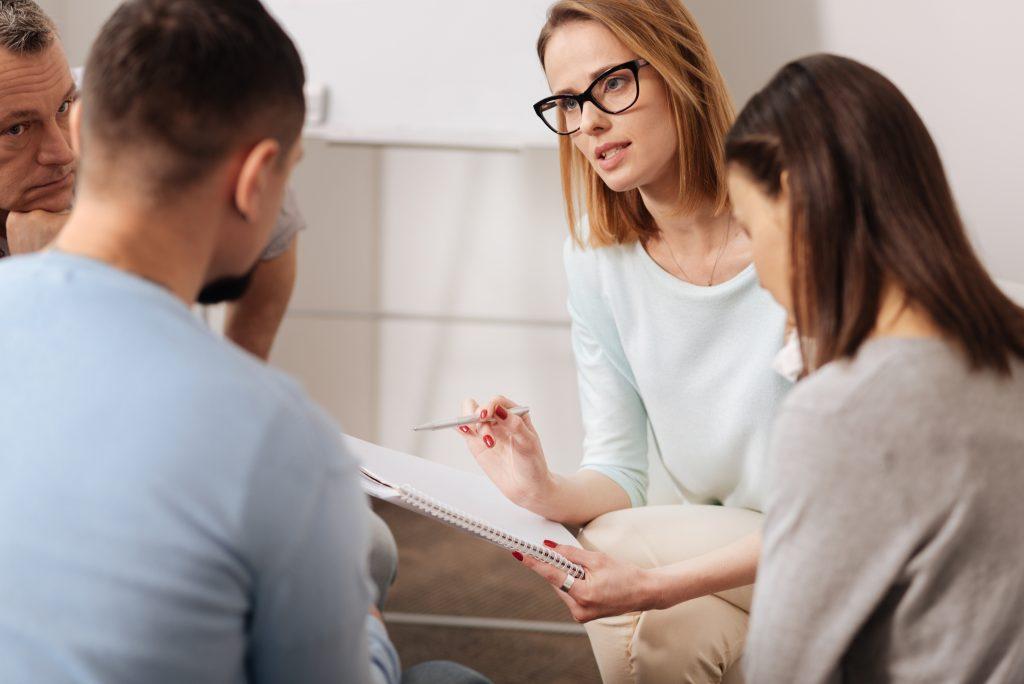 ---
Do Social Workers Arrange Spiritual Care?
Arranging for the appropriate spiritual or religious care is another important part of the hospice social worker's job. They will want to conduct a brief assessment of their patients' spiritual care needs and connect them with the appropriate services and clergy. Patients may want to see a member of their faith's clergy regularly or just once. Hospice social workers can also be involved in arranging spiritual care for family members including after their loved one has passed.
---
What Do Hospice and Palliative Care Workers Do?
When deciding whether to pursue a career in palliative and hospice care social work a student should think about their own resilience and sensitivity to working with people in chronic pain and facing a terminal diagnosis. They should also think about their comfort with talking about and being around death. This sub-specialty is not for every social worker. It requires a great capacity for empathy, compassion, and resilience. Students who are uncomfortable with the big questions about death may not want to work in this field, as they will be experiencing death regularly. Those who have very rigid beliefs about death or dying may also not want to work in this field. Furthermore, students should carefully consider whether they could work with patients of all ages, including very young people who could need palliative care.
---
Hospice social workers, in particular, will need to take good care of themselves. Self-care may include having their own spiritual path or beliefs, reading about others' spiritual experiences, being around loved ones who make them feel supported and peaceful, and simply enjoying what they have in life and having fun. For the right type of person, this field can be immensely rewarding, enlightening, and challenging in a positive way.
What are the four types of palliative care for social workers?
It is the role of social workers in palliative care to support individuals and families who are coping with serious illness, face immortality, are in the process of dying, or are grieving over the loss of a loved one. Palliative care social workers have the unique experience of helping people identify, then trying to answer, and live with questions about life and death.
Palliative care in social work focuses on helping patients to relieve their physical pain and suffering while continuing with life-prolonging medications and processes. Most patients are at home while receiving palliative care, while others are in palliative care departments at hospitals or palliative care centers.
Palliative care social workers address four different types of palliative care. Those include:
Physical: Social workers address a client's physical state and help them through accepting their diagnosis until the end of their life or until they're able to be cured.
Mental: when people are dealing with a life-threatening physical issue, it wreaks havoc on their mental stability. Social workers can advocate for their clients to receive the mental health support that they need during palliative care.
Social: another role of social workers is to address the social type of palliative care. This can mean working with the family and friends of the client to ensure that they are visiting the person and offering as much support as possible to that person. It can also mean helping the family members and friends of the patient to accept the patient's diagnosis and to help them navigate how they can best support the person in palliative care.
Spiritual: when someone is facing a possible terminal diagnosis, they may want and need spiritual guidance. Social workers can advocate for their clients to have pastors, priests, or other spiritual leaders visit the patient based on that patient's belief system
What is the main function of palliative care work for social workers?
Palliative care can help improve the lives of patients who are facing serious illnesses. It can also help their family members and friends. Palliative care is centered around the prevention and relief of suffering by identifying, as well as assessing and treating, pain and other issues, including physical, psychosocial, and spiritual. The main function of palliative care for a social worker is to provide support for the patient as well as their family members as they cope with a serious illness that can possibly lead to death.
According to the National Association of Social Workers, a bachelor's degree in social work is needed before a social worker can become a palliative care social worker. Graduates with a bachelor's degree in social work can then take certification classes that specialize in palliative care. The social workers must also be licensed social workers to be able to enter the palliative care field. It is a very rewarding field as the social worker plays a large role in the patient's life as well as in the lives of their family members and friends.
---
Related: