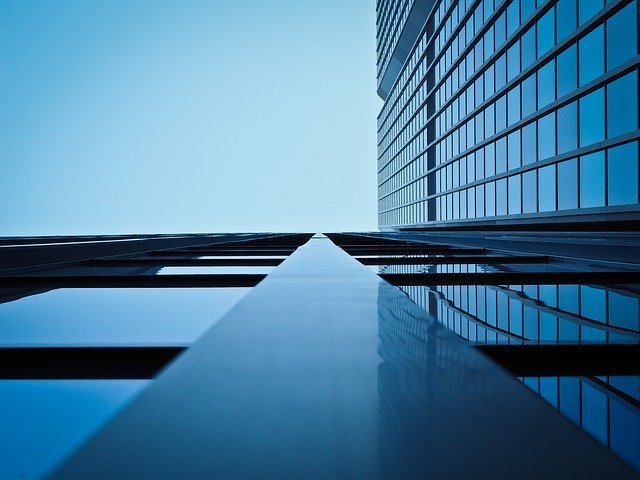 These 30 beautiful modern community centers in the world are stunning structures and spaces that serve their local communities. Social work is tough, and practicing in a drab, uninspiring, and outdated community center certainly doesn't help. Fortunately for recent social work graduates, many modern innovative community centers have facilities to keep locals and employees happy.
---
New-Look Innovative Community Centers for Community Resources
Even more inspiringly, these new-look innovative community centers are easy on the eye. The modern look is attractive, cutting-edge, and has eco-friendly designs. These buildings house all kinds of facilities from gyms and pools to theaters and libraries. But community members all have two crucial things in common: they're stunning and they're all there to serve their local communities. Read on for 30 of the most beautiful modern community centers in the world.
---
30. Clayton Community Centers – Melbourne, Australia
Despite tight budget restrictions, City of Monash officials had quite a laundry list of things to be included in the new Clayton Community Centre in Melbourne. Australia and U.K.-based firm Jackson Architecture rose to the challenge, creating an aesthetically appealing and inviting facility that aimed to welcome visitors while also facilitating easy access and a smooth internal flow. Inside, community members can visit the fitness center, pool, library, small performance space, café, and preschool, as well as attend arts and crafts classes and use the counseling, health, and dental services based within the recreation center. The structure's roof also collects rainwater that is redistributed to the main courtyard's pond, providing an eco-friendly way to keep the surroundings beautiful.
---
29. Commonwealth Community Recreation Centers – Alberta, Canada
Edmonton, Alberta residents share their gleaming new recreation centers with a local football club the Edmonton Eskimos – although there's space for many other sporting activities in the facility as well. The Commonwealth Community Recreation Centers contains a four-lane pool and slide and a turf-lined 'field house,' which accommodates soccer, football, baseball batting cages, basketball, volleyball, badminton and also includes spaces and areas for various meetings and classes.
Toronto's MacLennan Jaunkalns Miller Architects and local firm HIP Architecture designed the modern community center, which involved the repurposing and reinvigoration of a former stadium. The recreation center was completed in 2012. The following year, the Edmonton Urban Design Awards honored its sleek, strong design with an Award of Excellence for Urban Architecture.
---
28. Innovative Community Centers In Herstedlund – Albertslund, Denmark
The residential site on which the modern Community Center Herstedlund in Albertslund, Denmark stands celebrates the neighborhood's roots – quite literally, in fact, as Swedish blueprint designers Juul | Frost Arkitekters drew inspiration from the surrounding "forest and… glades." As a result, Dorte Mandrup Arkitekter of Copenhagen chose to create a building that is said to echo the form of a tree sitting on a glade's edge.
Completed in 2009, the recreation center is surrounded by a skateboarding zone, a rock-climbing wall, and an exterior picnic area. Inside, three main floors accommodate a rooftop patio, a performance space, and a multi-use room, while the ground floor is home to the center's kitchen. The center also boasts eco-friendly touches, such as solar panels and the redirection of rainwater for washing purposes.
---
27. Creekside Community Centers – Vancouver, Canada
Located in the recreation center of Vancouver, False Creek was once an industrialized area, but by 2010 it had been transformed into a place fit for the greatest athletes from around the globe. Vancouver hosted the Winter Olympic Games that year, and what is now the Creekside Community Recreation Centre was once part of the Athlete's Village while the Olympians were in town.
Local firms Nick Milkovich Architects and Francl Architecture collaborated on this epic project, which needed to serve a temporary purpose for the Winter Games and a permanent one for residents once the Olympic torch was passed to the next city. Inside, the community hub boasts a gym, meeting rooms, and administrative spaces, while the exterior features a terrace with a restaurant and a boating recreation center. The modern community center has also been awarded a prestigious LEED Platinum certification, for environmentally friendly features that include a passive cooling stormwater system and renewable materials.
---
26. L'Arbrisseau Neighborhood Recreation Center – Lille, France
Situated in Lille's suburbs, this urban, futuristic-looking structure is the L'Arbrisseau Neighborhood Recreation Center. At first glance, the aluminum-sided building may look a little disjointed, but it actually features a spiral design encircling a central atrium, with each of the four floors linked by a set of stairs around the exterior of the eye-catching structure. Completed in 2011, the center – the work of Parisian architects Colboc Franzen & Associés – was designed with input from community members and the Lille city council to ensure the inclusion of amenities important to the neighborhood.
The recreation center setup accommodates various age groups through its different levels: the ground floor is for young children and their parents, the first floor is for kids aged around four to 12, and the second floor is for teens and adults. What's more, the building was designed with insulating photovoltaic technology to provide power and an irrigation system that uses collected stormwater – just some of the measures aimed at leaving a minimal environmental impact.
---
25. Mariposa Community Center – Albuquerque, New Mexico
Mariposa Community Center in Albuquerque has deservedly picked up its fair share of honors. In 2009 it was named a National Association of Industrial and Office Properties Award of Excellence finalist and won an NCSEA Award for Structural Engineering. It was also crowned Best Small Project at the Southwest Contractor Awards that year. Designed by New Mexico and Texas firm Dekker/Perich/Sabatini and constructed in its first phase in 2008, the recreation center features indoor and outdoor pools, a gymnasium, a café, and a meeting room for local residents.
Community members pay yearly dues to use the recreation center, which has proved its eco credentials by receiving a LEED Silver certificate. The plumbing installed in the building should save some 62,000 gallons of water annually, and the facility also buys over two-thirds of its electricity from renewable resources.
---
24. The Salvation Army Ray and Joan Kroc Corps Community Center – Dayton, Ohio
Although tradition states it's what's inside that counts, the outside of The Salvation Army Ray and Joan Kroc Corps Community Center is remarkably beautiful, with its asymmetrical design standing tall over the Dayton community. In her will, McDonald's heiress Joan Kroc left the Salvation Army over $1.5 billion, which was used to fund innovative community centers like this one. Local firm John Poe Architects picked up an Honor Award for the recreation centers design after it opened in 2010.
The facility boasts two 400-seat basketball courts – one indoor and one outdoor – as well as a variety of other spaces geared, respectively, towards fitness fanatics, the musically inclined and the tech-savvy. There are also after-school and counseling programs available. Members receive extra perks like early registration for some of the recreation center initiatives but must pay a yearly fee, while those who can't afford this fee may be considered for scholarships.
---
23. Surry Hills Library and Community Centre – Sydney, Australia
Award-winning Australian firm Francis-Jones Morehen Thorp had to meet two key aims by creating the four-floor Surry Hills Library and Community Centre, in Sydney's inner suburb of Surry Hills. The community centre needed to fully take into consideration residents' interests, needs, and values, as well as set a standard for new eco-friendly civic facilities. Fortunately, Francis-Jones Morehen Thorp did this in style and the recreation center was completed in 2009.
The building houses a library on the ground floor. The below-ground floors boast an impressive collection of 30,000 books and reference materials. Several meeting rooms, a kitchen for cooking classes, and offices grace the community hub's first floor. While the second floor offers a daycare center for children aged one to five.
---
22. Kanayama Community Center – Gunma, Japan
Inspiration for the Kanayama Community Center came from the neighboring Kanayama Castle. The recreation center in Tokyo and Paris-based designers Kengo Kuma and Associates created a structure that intentionally echoes the historic landmark – specifically its lovely stone wall. Located in the Japanese city of Ōta in Japan's Gunma prefecture, the modern community center was built in 2009 and houses a museum.
It also acts as a place where visitors can pick up skills such as crafts and dyeing. The eye-catching exterior wall design was constructed using slabs of stone arranged in a geometrical pattern against steel. At the same time, a similar motif in the interior ceiling conveys a feeling of lightness.
---
21. West Vancouver Community Centre – Vancouver, Canada
British Columbia's Hughes Condon Marler Architects designed the West Vancouver Community Center. It is an addition to the West Vancouver Aquatic Centre and was completed in 2009. The striking three-story structure has a distinctive tri-tone facade. It has many attractive facilities, including an atrium, an art studio, a lounge for adolescents, and a dance and fitness studio.
It also houses a gymnasium, music room, daycare services, coffee shop, meeting rooms, and a healthcare center, making it practically a one-stop-shop for residents of the Canadian district. The building has racked up quite a few industry honors, too, including the WAF ONCE Foundation Award for Accessibility in Architecture and merit from the Lieutenant Governor of BC Awards for Architecture.
---
20. Newlands Community Centre – Wellington, New Zealand
Newlands Community Centre in the Wellington, New Zealand suburbs is tucked away in a back street. It's directly behind a shopping center and next to a tavern, so the visibility of the building was one of the challenges that local firm CCM Architects faced creating its blueprint. Residents of the area were also consulted during the center's design, with the unique, transparent final product aiming to bring together different generations and interests.
The multipurpose community center, which opened to the public in November 2009, hosts a variety of classes and activities with just the software solution. It also boasts a toy library for children, computer facilities for the technologically minded, an average-sized meeting room that can fit about ten people, a large meeting room accommodating approximately 50 seated visitors, and a performance venue. This is just the software solution they needed
---
19. Largo Community Center – Largo, Florida
St. Petersburg, Florida-based firm Wannemacher Jensen Architects designed the new and improved Largo Community Center to be about 10,000 square feet larger than its predecessor, enabling the Largo Community Center to offer its community members a plethora of fresh features. In 2011 the Largo Community Center debuted its new studio rooms, ballroom, kitchen, gym, and art workroom to the senior citizens and community art group members to whom it caters.
The Largo Community Center also has outdoor areas for community members to enjoy, and on a different note, it can withstand extremely high winds – with one part of the recreation center even doubling as an emergency shelter. Meanwhile at the Largo Community Center , the LEED Platinum-certified structure was a community project in more ways than one: neighbors, community members, city staff, and user groups all contributed ideas to its design. In 2011 the Largo Community Center accepted the Silver Hammer Award from the Largo Mid-Pinellas Chamber of Commerce.
---
18. Reggie Rodriguez Community Center – Montebello, California
Los Angeles and Salt Lake City-based firm Sparano + Mooney Architecture had a tall task on their hands designing the Reggie Rodriguez Community Center in Montebello, California. Four non-profit agencies call the recreation center home, so the architects had to collaborate closely with the organizations, as well as residents, to ensure that all of their needs were met. The resulting structure may look unorthodox, but its design has a reason.
According to the design website Architectural Record, its almost amorphous shape "questions the boundary of what lies inside and out." In a similar fashion, its location aims to bring in those walking around the park in which it's situated. The building provides services to help keep children and adolescents off the streets and away from drugs and gang activity. It also includes a two-level multi-use room and a snack bar accessible from both within and outside the center. The recreation center even features a neighborhood police station.
---
17. Venice Japanese Community Center – Los Angeles, California
The best part of a century ago, the Venice Japanese Community Center was established as a place in Los Angeles where Japanese-Americans could maintain their culture. Since it was founded, it has served as a Japanese language studies school, a refuge for families coming back from World War Two internment sites, and a place in which to practice martial arts. Recently, an international architecture firm the Cuningham Group was hired to help renovate and add to the Del Rey community center in a two-phase project.
The first phase updated the venue in various ways, with particular attention paid to constructing a new martial arts studio and renovating the meeting space to accommodate the different clubs and activities the recreation center offers. The second phase, still in development, includes plans to switch out a current building for a two-level structure that will feature offices and classrooms. The Cuningham Group used ecologically friendly materials and elements in the designs, including optimized lighting and plumbing fixtures.
---
16. Gleneagles Community Centre – Vancouver, Canada
Vancouver's Patkau Architects is the firm behind the striking Gleneagles Community Centre, located to the west of the city. Its slanted windows stream light into the building, arguably making it as appealing inside as it is out. Its Seaview Room, in particular, is enveloped with daylight and reflects the surrounding natural features thanks to its walls of floor-to-ceiling windows and mirrors.
The recreation center also boasts a living room with a fireplace for cozy get-togethers, the Whytecliff Room and Larson Room for slightly larger yet casual meetings, a gym with ceilings stretching up to three floors high, and a café. Outside, an adventure park beckons skateboarders and BMX riders. The Gleneagles Community Centre, which was completed in 2003, was awarded the Lieutenant Governor's Certificate of Merit in 2006 and the Governor General's Medal in Architecture in 2008.
---
15. Community Centre Aussersihl – Zurich, Switzerland
Zurich, Switzerland's futuristic Community Centre Aussersihl almost looks like it fell straight out of the sky. However, its arrival and eventual completion in 2004 wasn't quite as simple as that, as local designers, EM2N faced issues with the budget and the placement of the building within a historic memorial garden.
The finished recreation center was therefore built to conserve as much of the park as possible without disturbing any trees, while still providing adequate services for locals. The facade of the building is also covered in mirrors, effectively blending the center with its surroundings. At the same time, more traditional materials such as concrete and lime brick were used to meet budget demands without sacrificing space. This provides social services for vulnerable children with a positive aspect and community wellbeing.
---
14. Cultural Center – Nevers, France
Designed by Parisian firm Ateliers O-S architectes, the Cultural Center in Nevers was built in 2012, in an effort to put the central France commune on the map. Inside, a broad hallway gives community members access to the upper level and the ground floor amenities, including a large multi-use space and daycare and workrooms. A dance space and additional meeting rooms higher up can also be accessed via open stairs.
Meanwhile, an external staircase doubles as exterior seating and ties the outside and inside of the community center together. What's more, the building's facade is wooden cladding which gives the recreation center a homelier, more welcoming feel.
---
13. Brøndby Community Center – Brøndby, Denmark
Denmark's Brøndby Community Center gives residents of all ages a place to come together and explore many different forms of cultural activity. Architectural firm Aarhus Arkitekterne designed the building, and construction finished in 2006.
The structure features a café in its main entrance area. Visitors can use the library, fitness room, art exhibition space, performance center, and several studies and learning rooms. Its use of glass provides both a peek into the center's many facilities and interior lighting during the day. LED lights on the building's exterior bring it to life with different shades of color after the sun has set. This provides social community recreation, and community wellbeing.
---
12. Karakida Community Center – Tokyo, Japan
Karakida Community Center in Tokyo's Tama municipality stands on what was once a hill where kids played. Local designers Chiaki Arai Urban and Architecture Design preserved the memory of the landscape by fashioning a building with a curved grass roof. The structure also takes into consideration the slope of its location by standing two stories tall on its west side and just one story on the east side.
The building was subject to a thorough consultation with citizens and administrators, with the architects also debating the merits of similar facilities in the area before coming up with a blueprint. That hard work paid off. In 2011, the recreation center earned the Good Design Award from the Japan Institute of Design Promotion.
---
11. Chalco Community Center – Valle de Chalco, Mexico
Chalco Community Center in Colonia del Carmen, in the Mexican municipality of Valle de Chalco, is a great-looking addition to the neighborhood's Central Square. The construction of the community center incorporates building materials native to Mexico. Some of these include clay, cement, wood, and sheetrock. The builders added these elements to the mix using local resources.
According to Guatemalan designer Solis Colomer Arquitectos, this practice helped acknowledge local labor and products while simultaneously creating what has been described as "a dialogue between old and new." The various amenities inside, including classrooms, a cafeteria, and a multipurpose room, come in different shapes and sizes determined by the function of the particular space, while a chapel stands tall on stilts just outside the main building. This provides social community recreation, and community wellbeing.
---
10. Plaza Mirador El Tossal Community Center – Alicante, Spain
Countryside, mountains, and pine trees surround the Plaza Mirador El Tossal Community Center. This backdrop adds a quiet and reflective ambiance to its charm and provides food for the imagination. Constructed in 2011 based on plans conceived by Spanish firm CrystalZoo, the building in La Nucia, Alicante, features an unusual asymmetrical design and round windows that dot its facade.
The interior of the recreation center features offices and an auditorium, while the exterior features a wooden gazebo that affords lovely views and is partly shaded by an overhang. Local residents manage the community center, which helps cut down on upkeep costs.
---
9. Palo Verde Library and Maryvale Community Center – Phoenix, Arizona
The challenge in designing and building the Palo Verde Library and Maryvale Community Center in Phoenix was to create a stimulating civic complex within the confines of an existing park. Architectural firm Gould Evans – whose offices span the U.S. – collaborated with local company Wendell Burnette Architects on the five-year, $5.8 million development.
This culminated in the opening of a new space in 2006. The maryvale community center caters to all age groups with various offerings, including a pool and other athletic facilities. Dubbed "an absolute marvel" by one judge, the maryvale community center has garnered several honors, among them a Merit Award in 2006, a National Honor Award in 2007, and a National AIA/ALA Honor Award in 2009. Still, proof of its success is perhaps best demonstrated by its connection with the community members of Phoenix. The center boasts the most foot traffic within the city's parks and recreation setup, while its library claims second place for foot traffic among local branches.
---
8. Jewish Community Center Mainz – Mainz, Germany
The astonishing Jewish Community Center Mainz design – built-in 2010 – came from Basel, Switzerland-based firm Manuel Herz Architects. A modern, aesthetically pleasing synagogue is its crowning feature, although it also has offices, classrooms, a pair of apartments, and a large multi-use room. The synagogue's position facing east toward Jerusalem affords capacity for an interior garden plus an open space outside the building for public use.
At the same time, the structure's height greatly fluctuates to accommodate the community center and synagogue's program on the ground level while maximizing the space for the various other parts of the facility. A horn-shaped roof shines a light in the synagogue where the Torah is read. While the green glazed ceramic tiles of the exterior change color with the light and add to the striking overall effect of the building in Mainz, Germany.
---
7. Nieuwegein City Hall and Cultural Center – Nieuwegein, Netherlands
As the population of Nieuwegein in the Netherlands began to balloon, city officials decided to address and boost social development in the area. A new city hall, the Nieuwegein City Hall and Cultural Center, was commissioned with the intention of fostering interpersonal ties in the community. The building was completed in September 2011 and officially opened six months later.
Copenhagen-based architectural firm 3xn designed a space that caters to public interests and hobbies while maintaining a city hall's main functions intact. Providing social services for vulnerable children with a positive aspect and community wellbeing. In addition to its offices, the building hosts retail stores, a restaurant, fitness classes, a library, and even a wedding venue. The impression of transparency the building imparts reflects the feeling that city officials wanted to convey: citizens are welcome.
---
6. Fala Park – Wolsztyn County, Poland
Polish firm PL.architekci had to meet tricky budgeting and spatial restraints designing Fala Park in Wolsztyn County, Poland. However, the Poznań-based firm came up with an ingenious solution. The outdoor tennis court relocated to the roof of the building and surrounded by a tall enclosure to prevent tennis balls from raining down on community members below.
Fala Park forges enduring links between the lake, park, and town. Inside are four bowling alleys, a pair of squash courts, a rock wall, a miniature golf course, a gymnasium with spin and fitness areas, a kids' play zone, exterior and interior finishes, and a café. Providing social services for vulnerable children with a positive aspect and community wellbeing. Its exterior features shutters that open and close to control the light and airflow, plus brise-soleil panels to extend light into the central portion of the edifice.
---
5. Zimmern Community Center – Baden-Württemberg, Germany
In 2005,community members of the Zimmern Community Center in Baden-Württemberg, Germany, strolled into a newly constructed modern building punctuated by a theme of circle clusters – found in everything from flooring and doors to the building's recessed lighting. Architects Dea Ecker and Robert Piotrowski, formerly of Chicago-based firm Piotrowski + Ecker, designed the structure for the recently formed German-based company Ecker Architekten.
The recreation center accommodates community and sporting events. It also includes a sizable auditorium, administrative offices, bases for the town medic, indoor park, active fitness space, and a youth organization. education forward building with squash courts, fitness classes, sos children's villages, yoga classes, four bowling alleys, rock, wall, active fitness space, various recreation programs. The building received the Beispielhaftes Bauen Award in 2007 and the Guter Bauten Award in 2008. To comply with environmental regulations, and add a unique design signature, culverts-cum-"light cannons" flank the center.
---
4. Zamet Sports and Cultural Center – Rijeka, Croatia
When construction completed on Rijeka's Zamet Center in 2009, visitors walked into a seemingly all-inclusive building. Zagreb-based architecture company 3LHD designed the facility to include a sports hall with space for 2,380 attendees, plus over half a dozen shopping venues, active fitness space, indoor park, a library, kids play zone, and a parking garage. The sleek-looking structure morphes into the landscape, and its chief design signature is what 3LHD has called "ribbons."
The shape and color of these devices allude to "gromača," a rock variety particular to the area. A major challenge in this project was to construct the facility while adding to – rather than upsetting – the flow of foot traffic. The "ribbons," which extend from north to south, help to connect the urban environment. And this eye-catching feature likely contributed to the building scooping several honors, including the Building of the Year 2009 award from the architecture website ArchDaily.
---
3. Community Hall Abfaltersbach – Abfaltersbach, Austria
Built in 2009 in Abfaltersbach, Austria, the quirky and asymmetrical-looking Community Hall Abfaltersbach is sure to attract visitors for its architecture alone. The Austrian architecture firm Machné Architekten conceived the idea. The firm has offices in both Innsbruck and Lienz.
There are three key facets to the community center. First, there is an auditorium, then a music space, and a town hall, all linked by a foyer, which also accommodates the fire department.
This separate-yet-connected design allowed the architects to fashion the different spaces based on their individual needs. It is a education forward building with fitness classes, sos children's villages, active fitness space, various recreation programs. Meanwhile, the idea of triplets seems to reemerge in the window treatments of the complex, many of which are in the shape of triangles as opposed to a more traditional rectangular form. The recreation center boasts a lovely view of the town chapel as well.
---
2. Sunset Community Centre – Vancouver, Canada
The original Sunset Community Centre in Vancouver opened in 1948. Finances procured through a fundraising show by legendary Hollywood performer Bing Crosby paid for the construction. He also presided over the facility's groundbreaking. Over half a century later, the complex needed a facelift to help bring it into the 21st century. So, in 2005 construction began on a brand new and vastly improved community center relocated to Main Street.
Vancouver firm Bing Thom Architects created the sleek and unusual concept for the upgraded $12.3 million community centers, which hold a preschool and youth area, exterior and interior finishes, outdoor tennis court, gymnasium, admin section, and fitness as well as multipurpose spaces. The building opened in the spring of 2008 and has various sustainable features. These include an aesthetically pleasing curved roof to collect and redistribute rainwater. Membership for the revamped Sunset Community Centre rose by 40 percent during its first three months – no doubt owing to its new location and beautiful design.
---
1. SOS Children's Villages Lavezzorio Community Center – Chicago, Illinois
The Lavezzorio Community Center in Chicago is a key part of the city's SOS Children's Village – one branch of an international organization that provides a haven for orphaned and other abandoned and disadvantaged children. Owing to a restricted budget, material and financial contributions were required. This is acknowledged by the main outer wall of the structure where each concrete tier signifies a level of donations met while developing the community center, which Chicago-based firm Studio Gang Architects designed.
The interior has multipurpose spaces and features, such as a large staircase for seating for educational purposes or as an ad hoc stage for events. The second floor features a spacious room that can act as a fitness area, classroom or meeting hub, and the community center has also accommodated weddings. The structure has garnered various honors, including a 2008 Best Building Award from the Building Congress of Chicago.
---
Innovative Community Centers
Community centers provide space and opportunities for recreation and enrichment in an inclusive environment. These examples of successful innovative community centers show a relationship between the community center architecture and community center programs. Modern community centers use horizontal, vertical, and mixed architecture to create environments that model community values.
---
Related: