These 10 famous people who have Social Work degrees are famous for other endeavors, but still have the heart of a social worker! Social workers in this helping profession generally aren't looking for fame or fortune. Instead, professional social workers work diligently in their communities to right social wrongs with little recognition.
Even pioneering social workers like Jeannette Rankin, Edward Devine, and Abraham Novick aren't well-known to most. However, some individuals who selflessly enter the social work field find unique talents that make them excel elsewhere. Ten famous people began their successful careers with a social work degree.
---
1. Martin Short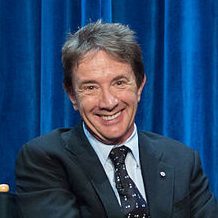 Martin Short, a beloved comedian, intended to work in social work after earning a Bachelor of Arts from McMaster University in 1971. But later that year, he found his interest in acting in a Toronto production for Godspell. His McMaster classmate, Eugene Levy, encouraged the Canadian-American to join Saturday Night Live. Martin Short has starred in over 40 films, including Father of the Bride and Jungle 2 Jungle.
---
2. Suze Orman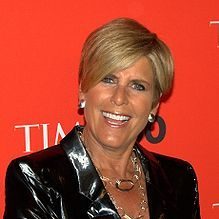 Financial guru Suze Orman got her to start at the University of Illinois at Urbana-Champaign with a Bachelor of Arts in Social Work in 1976. After pursuing her failed dream of opening a restaurant, she trained with Merrill Lynch and eventually became Vice President of Investments for Prudential. Suze Orman is best known for her CNBC show and best-selling books like The Road to Wealth.
---
3. Samuel L. Jackson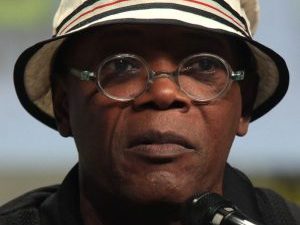 Before he was a critically acclaimed actor, Samuel L. Jackson attended Atlanta's Morehouse College and majored in social work. Then, he joined the Civil Rights Movement and advocated for Black Power and equal rights. By 1972, he made his feature film debut in Together for Days. Now, Samuel L. Jackson has a total box office gross of over $4.6 million from movies like Pulp Fiction and The Negotiator.
---
4. Alice Walker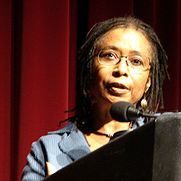 Pulitzer Prize-winning author Alice Walker pursued her higher education in social work at Sarah Lawrence College. After graduating in 1965, she moved to Mississippi to join the Civil Rights Movement and welfare rights campaigns. Her writing career took off after becoming an editor for Ms. magazine. In 1982, Alice Walker published her best-known novel, The Color Purple, famously adapted onto film by Steven Spielberg.
---
5. John Amos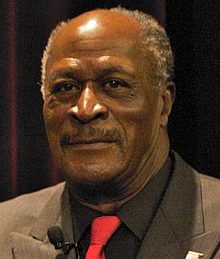 A notable TV star, John Amos studied social work at Colorado State University on a football athletic scholarship. Unfortunately, due to injury, the Denver Broncos canceled his dream contract by 1964. He then turned to act and became Gordy, the weatherman on The Mary Tyler Moore Show. However, John Amos' most prized role came in 1974 when he was cast as Amos in Good Times.
---
6. Barbara Mikulski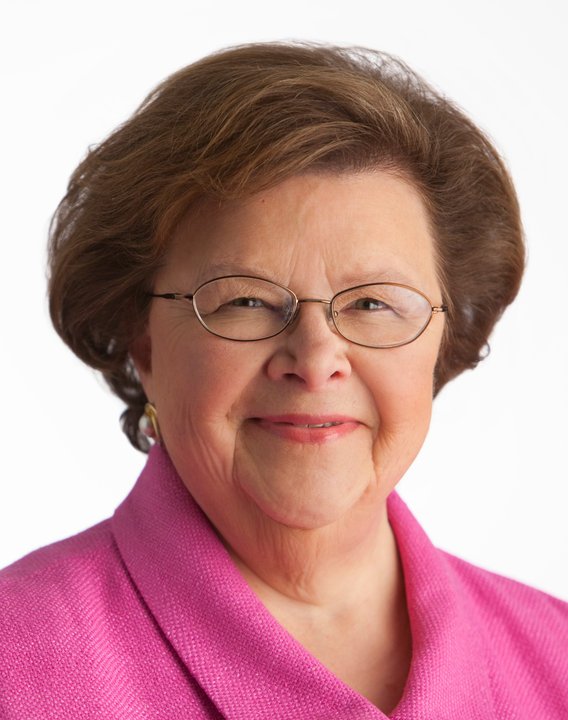 At the University of Maryland, Barbara Mikulski earned a Master of Social Work (MSW) in 1965. She initially worked in Baltimore for the Department of Social Services and Catholic Charities. Fortunatly, her social activism led to a seat on the Baltimore City Council by 1971. Then, her political career heated as she won Maryland's Third Congressional District. As a result, Barbara Mikulski has become the longest-serving woman elected for the US Congress.
---
7. Stedman Graham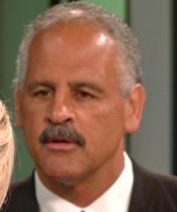 Entrepreneur and CEO Stedman Graham started his career in 1974 with a bachelor's degree in social work from Hardin-Simmons University. Next, he founded a marketing firm, S. Graham & Associates, and began the non-profit organization, Athletes Against Drugs. Yet, he's most famous for being romantically linked to Oprah Winfrey. Stedman Graham and the media proprietor have had a "spiritual union" since 1986.
---
8. Jared Bernstein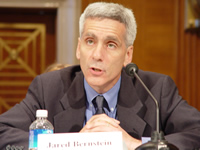 Jared Bernstein is a highly educated politician with a Master of Social Work (MSW) from Hunter College and also a Ph.D. in Social Welfare from Columbia University. He notably advocated ending income inequality and the middle-class squeeze. By 1992, he became a senior official for the Economic Policy Institute (EPI). Then, after serving on the United States Department of Labor, VP Joe Biden as Chief Economist, specially chosen Jared Bernstein. He worked on issues such as minimum wage law with the national labor relations act, social security act, and the fair labor standards act.
---
9. Alana De La Garza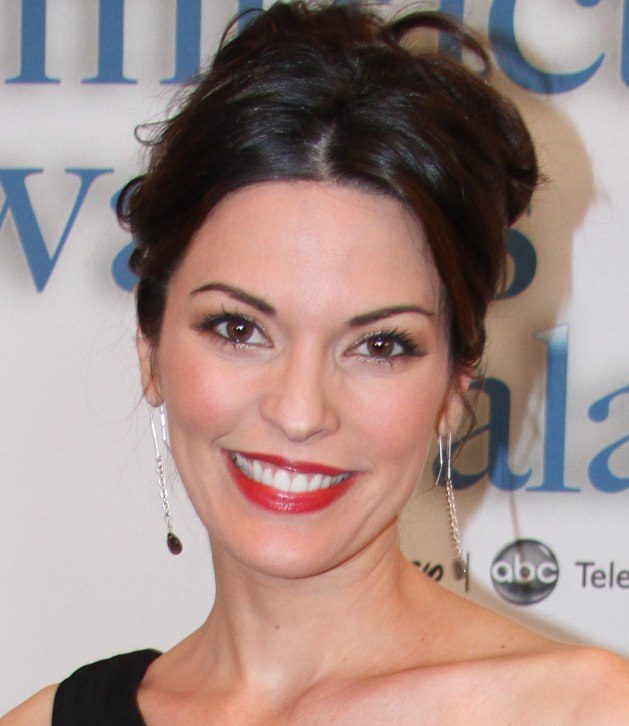 Actress Alana De La Garza first earned her social work degree from Texas at El Paso. After that, she worked with special needs individuals until moving to New York City for acting. Her first significant role was Rosa Santos on All My Children. By 2006, she joined NBC's cast for Law & Order and was nominated for an ALMA Award. Alana De La Garza's currently starring on Criminal Minds: Beyond Borders.
---
10. Amy Bloom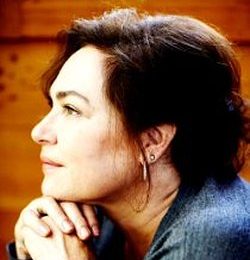 An award-winning author and psychotherapist and social worker, Amy Bloom earned an MSW for clinical social work from Smith College. She's penned countless articles for The New York Times, The Atlantic Monthly, and Vogue. In 2007, she famously created a Lifetime TV show called State of Mind. She's also published children's books and novels like Lucky Us. She was a community advocate. Amy Bloom is currently teaching at Wesleyan University.
national association of social workers
11. Maria Yellow Horse Brave Heart
A Native American social worker, mental health expert, and associate professor, Maria Yellow Horse Brave Heart is well known for her development of a model of historical trauma for the Lakota people. This model was eventually expanded to indigenous populations throughout the world. She published the article,"Wakiksuyapi: Carrying the Historical Trauma of the Lakota," in 2000 and has used historical trauma research on Holocaust survivors to identify a comparable number of events that have been suffered by indigenous people.
This social worker has been working directly in the social work field since 1976 to be able to collect information on the impact that historical trauma has had on indigenous people. She has hosted and presented over 175 presentations on topics related to historical trauma while also training various tribes throughout the United States on these issues. She earned her Master of science in social work degree from the Columbia University School of Social Work in 1976. She later returned to school in 1990 while working in the field of social work to obtain her doctorate in clinical social work. She achieved this goal in 1995 when she received her doctorate degree from the Smith College School for Social Work. She was a tenured member of the faculty at the University of Denver Graduate School of Social Work and Coordinator of the Native People's Curriculum Project before becoming an associate professor at the Columbia University School of Social Work.
Brave Heart currently works as a research associate professor for the University of New Mexico department of psychiatry. She has served for many years as director of American, Disparities Research and Community Behavioral Health.
national association of social workers
12. Dr. Darcy Sterling
Co-owner of the Alternatives Counseling group practice in New York City, Dr. Darcy Sterling is a well-known clinical social worker in the United States. She is also a relationship expert and television personality. Sterling is the host and relationship expert for the TV series, Famously Single, which airs on the E! Entertainment network. She once worked as the formal global ambassador for a dating app called Tinder. She is one of the most quoted relationship therapists in the United States and frequently contributes her expert relationship advice to a variety of national outlets, such as Cosmopolitan, HuffPost, Forbes, and many other publications.
Sterling obtained her master's degree in social work from Columbia University in 1996 and in 2006, she received her Ph.D. from the New York University School after a social service review. Sterling teaches relationship skills to both individuals and couples at her business which is located in New York City. She stresses positive psychology and Imago relationship therapy in her practice.
Sterling writes and operates an advice blog called Ask Dr. Darcy, which can be found on her website. Her blog has been featured in a variety of magazines and online publications and she has also written articles for the Huffington Post and other media outlets. She made her television debut in 2011 when she provided commentary on a show called "When Women Kill", on the E! Entertainment channel that focused on profiling female criminals.
national association of social workers
13. Anu Aga
Anu Aga is an Indian billionaire businesswoman and social worker who once headed up Thermax, an energy and environmental engineering business. She worked as the chairperson of the company from 1996 to 2004. She is listed among the eight richest Indian women and, in 2007, made the list of the 40 richest Indians by her net worth, according to Forbes magazine. She has received the Mumbai Women of the Decade Achievers Award from the ALL Ladies League, which is the all ladies' wing of ASSOCHAM.
Anu Aga inherited the leadership position of Thermax Ltd. when her husband died suddenly in 1996. Even though the Indian economy was in the midst of a severe downturn, her leadership of a highly diversified engineering firm made it through due to her restructuring. She credits her success with being able to ask others for help.
Anu Aga has become an outspoken advocate for corporate responsibility and is against any type of corruption within corporations. She instituted a no-corruption policy for the corporate culture at Thermax and has been able to compete successfully against companies that are corrupt. After stepping down as the chairperson of Thermax in 2004, Aga created the Thermax Foundation. It is a nonprofit branch of Thermax that promotes corporate social responsibility. In 2010, Aga was awarded the Padma Shri for Social Work by the Government of India. She currently fills the position of Chairperson of Teach for India and was nominated to Rajya Sabha, the Upper House of the Indian Parliament in 2012 by President Pratibha Patil.
national association of social workers
14. Dorothy Irene Height
Dorothy Irene Height was an African American civil rights and women's rights activist who focused on women's issues and mental health that African American women faced in graduate school and her career. Some of those issues include unemployment, illiteracy, and voter awareness. She is credited as being the first leader in the civil rights movement to recognize that inequality for women exists and that all African Americans' problems should be considered as a whole. Community engagement was the core to her success.
Height served as the president of the National Council of Negro Women for nearly four decades. When she was still in high school, Height became politically as well as socially active in various anti-lynching campaigns. She was a very talented orator and even won first place, along with a $1,000 scholarship, in a national oratory contest that was offered by the Elks organization.
Although she applied at Barnard College in 1929, Height was denied because of the school's unwritten policy of only allowing two black students to be admitted per year. She went on to enroll at New York University, where she earned an undergraduate degree in 1932 and a master's degree in educational psychology in 1933. She also completed postgraduate work at Columbia University and the New York School of Social Work.
Height worked for the New York City Department of Welfare. it was there that she learned the skills to deal with conflict without intensifying it and making it worse. She went on to work as a job counselor for the YWCA of New York City's Harlem branch in 1937. After joining the staff there, she met Mary McLeod Bethune and Eleanor Roosevelt at a meeting of the National Council of Negro Women that was held at the YWCA. She wrote about the experience in a memoir that she published in 2003. Height held a variety of different prestigious positions while fighting the good fight for civil rights for all people. She even received the Presidential Medal of Freedom from President Bill Clinton in 1994 for her work. For her 90th birthday in 2002, five million dollars was raised by the NCNW's campaign to create the Dorothy I. Height Building in Washington D.C. Two of the donors for that project include Oprah Winfrey and Don King. She was also recognized by Bernard College for her many achievements as an honorary alumina when the college held a commemoration of the 50th anniversary of the Brown v. Board of Education decision in 2004.
Height worked as the chairperson of the Executive Committee of the Leadership Conference on Civil Rights until she died in 2010. She was an honored guest at the inauguration of President Barack Obama on January 20, 2009, and was seated on the stage with him.
national association of social workers
Where Can Social Workers Learn More About Laws and Other Social Workers Contributions?
women's international peace congress
national urban league
school of social work
settlement houses
hull house
women's peace party
---
Related: