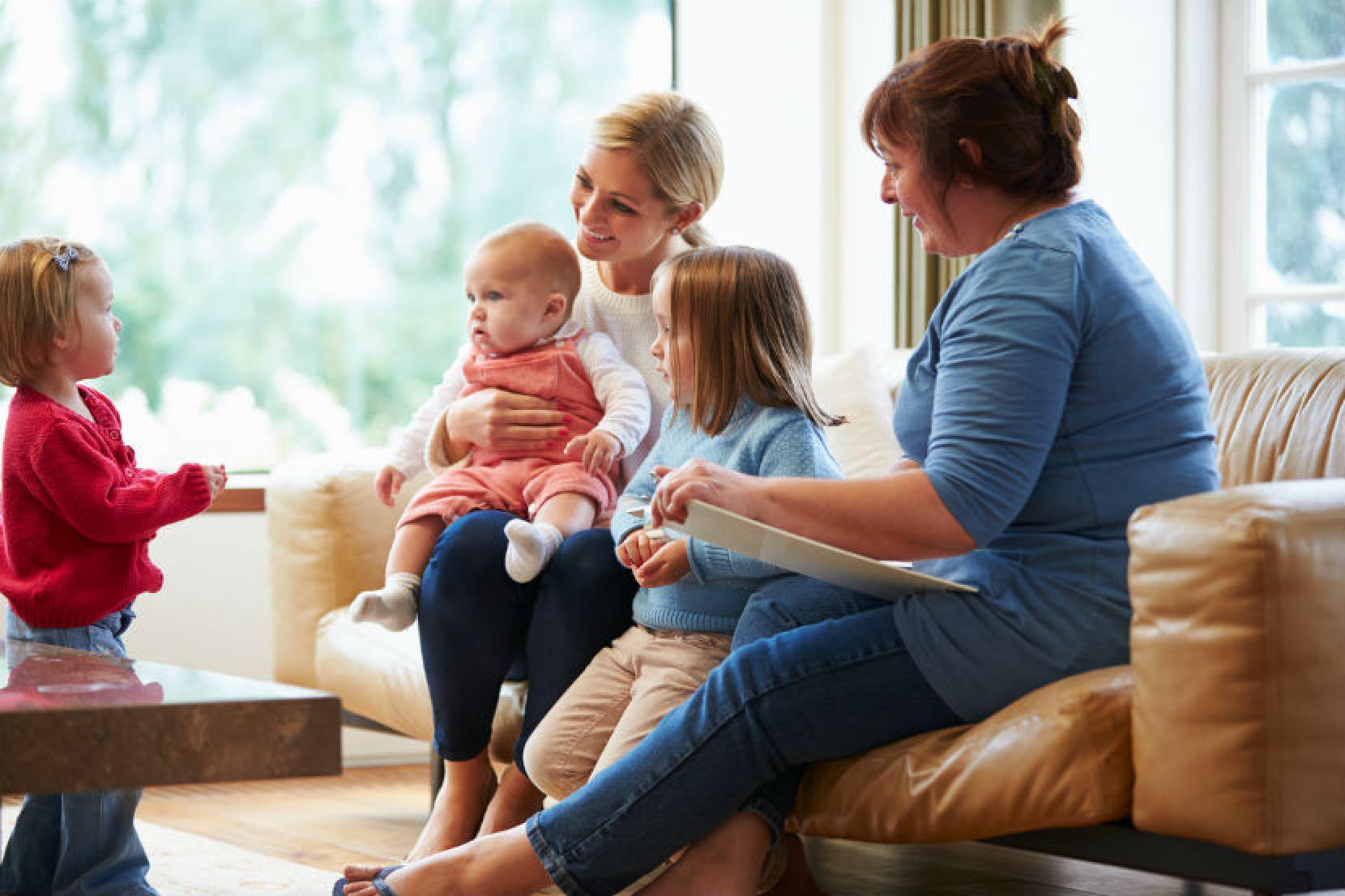 Gone are the days of relocating your entire life to campus to attend the best accredited social work degree programs. Even top-ranked brick-and-mortar universities now embrace online technology to confer MSW degrees employers will value. According to the Online Schools Center, 36 percent of today's post-grads study primarily on the internet. Catching the distance learning wave can help practicing social workers fit courses anytime 24/7 into their schedule from home. You can receive the same quality courses from a geographically distant college while interacting with diverse colleagues around the world. In fact, the New York Times published a study showing that online learners outperform their in-person class counterparts. The CSWE directory currently lists 82 online options, but let's look into seven of the best online accredited social work degree programs renowned for their strength.
Boston University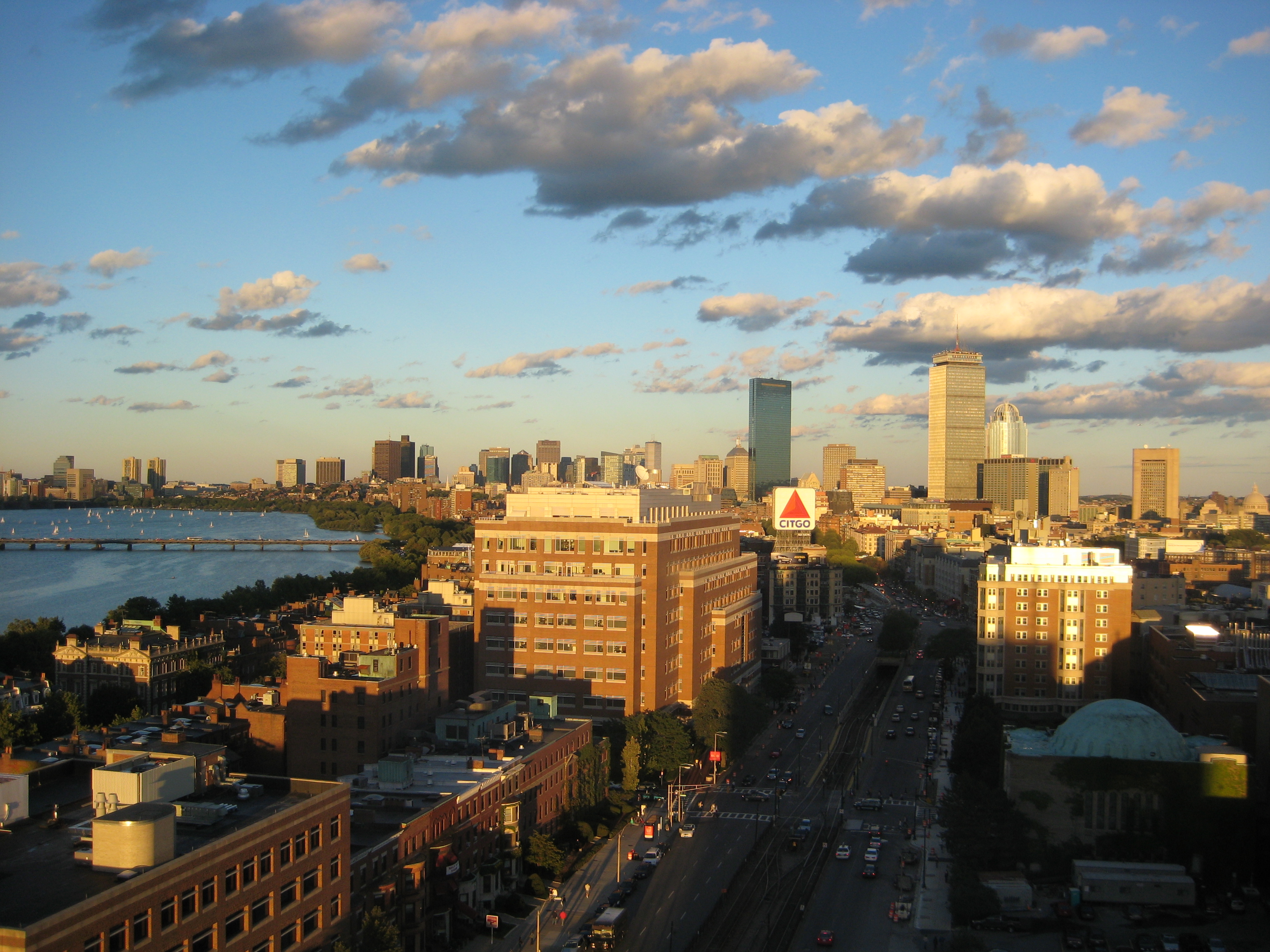 Ranked 10th by the U.S. News & World Report, the School of Social Work founded at Boston University in 1919 is directed by Dr. Jorge Delva on Beacon Hill to attract $4.6 million in research funding and maintain a global alumni network of 9,000. Accepting $80 applications until June 15th, the Online MSW boasts a 95 percent licensing pass rate for its Clinical Social Work and Macro Social Work majors. Advanced Standing shaves off 25 credits from the 65-credit, CSWE-accredited curriculum delivered live on Blackboard with Sunday or Monday night sessions. The Field Education Department will conveniently arrange 1,000-hour internships in 44 states for hands-on application.
Ohio State University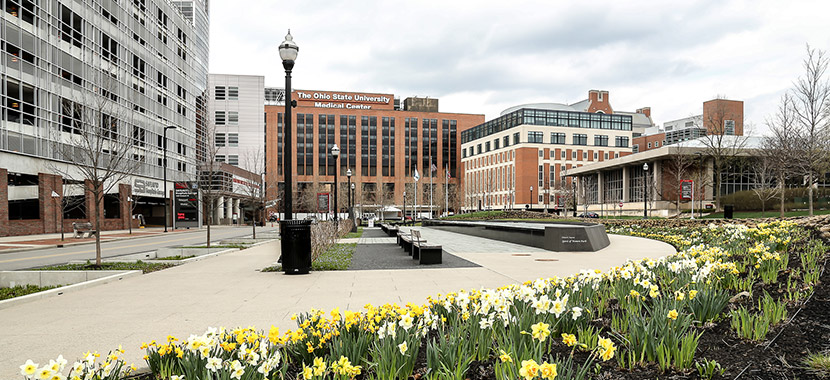 Graduating 534 Buckeyes at Mershon Auditorium in May 2018, Ohio State University's College of Social Work is the oldest continually CSWE-accredited, public school nationwide that's placed 15th by the U.S. News & World Report and authorized in 49 states. The Online Master of Social Work overseen by Dr. Tom Gregoire charges in-state tuition for the 63-credit Traditional or 43-credit Advanced Standing Alternative Program (ASAP). Students with minimum 3.0 GPAs apply by April 1st for four tracks: Aging, Mental Health & Substance Abuse, Child & Youth Services, or Community & Social Justice. Licensing is completed after 896 hours, or 42 weeks, of fieldwork at 700+ partners.
University of Southern California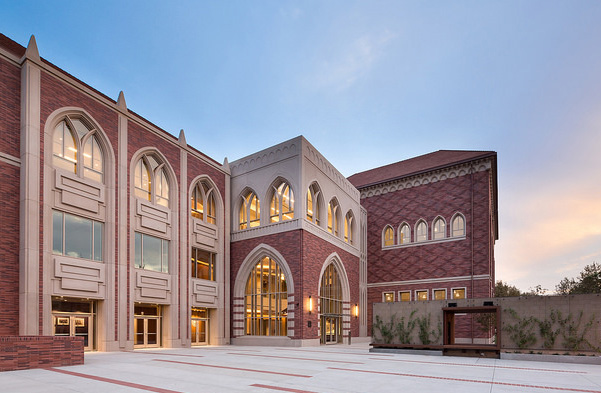 Valued at $40.1 million, the Suzanne Dworak-Peck School of Social Work is crowned the U.S. News & World Report's 17th best pick that's educating 3,500 University of Southern California Trojans from Downtown LA with 47 endowed scholarships. The CSWE-accredited Master of Social Work Online administered by Dr. Marilyn Flynn has multiple starts year-round for graduates with 3.0 GPAs. The 60-credit Traditional or 37-credit Advanced Standing plan on Blackboard offers three emphases: Adults & Healthy Aging, Children & Families, or Community & Organizations. Seminar-style classes that average 12 peers are combined with 1,000+ hours of "in vivo" experience.
University at Buffalo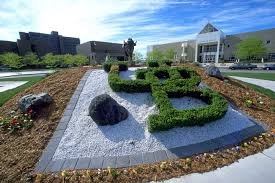 Given the 2013 NASW Best Website Media Award, the School of Social Work in Baldy Hall has celebrated its 75th year training over 500 University at Buffalo post-grads in eight CSWE-accredited programs ranked 24th by the U.S. News & World Report. Open for admission until March 1st and September 15th, the MSW Online supports advanced generalists with 24+ liberal arts credits graded at least "B." Both the 60-credit Traditional and 35-credit Advanced Standing options on Open SUNY use a trauma-informed human rights perspective for LMSW prep. The part-time master's managed by Dr. Diane Elze also integrates one 420-hour and one 480-hour practicum.
University of Houston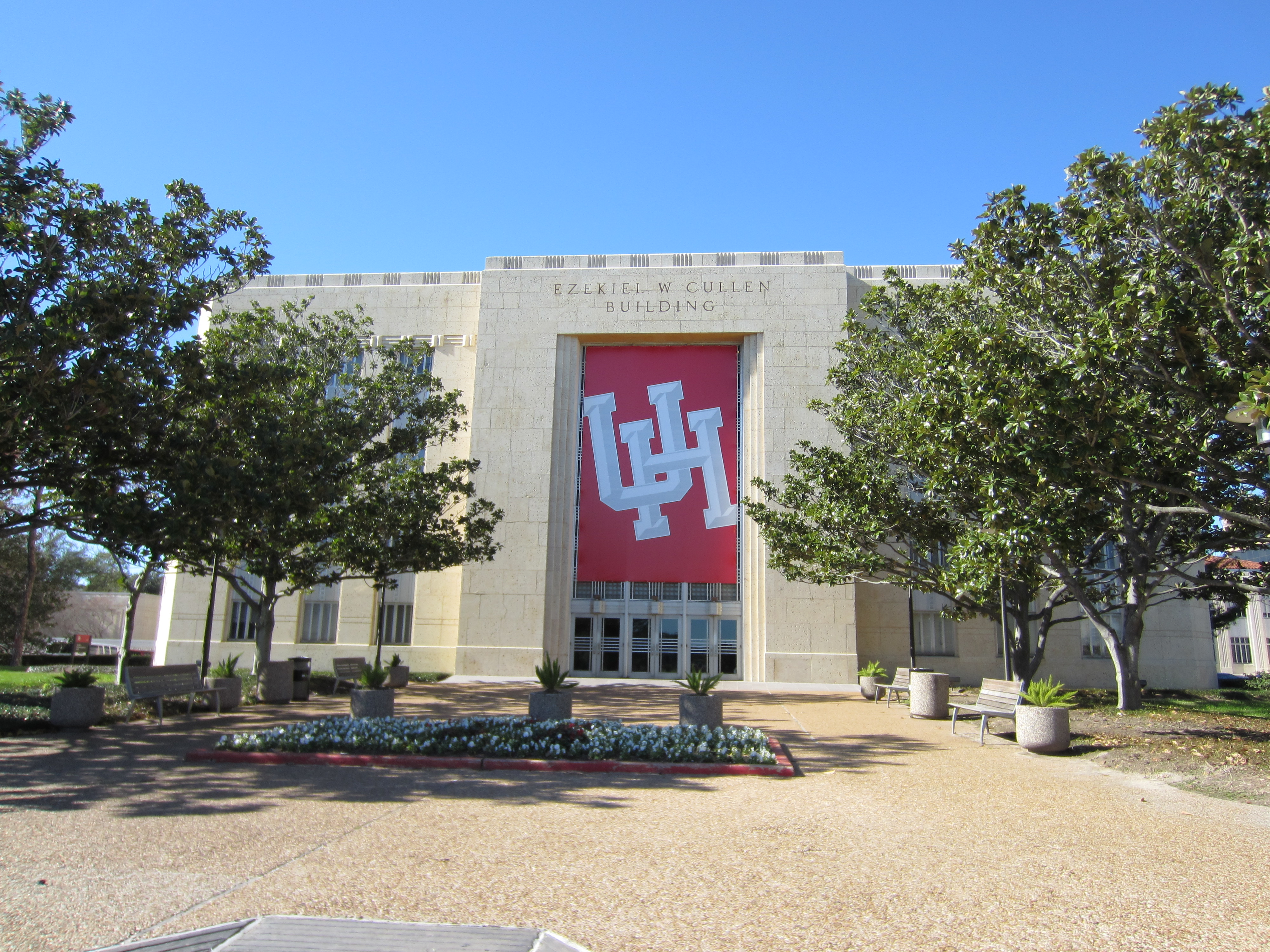 Home to the Center for Latina Material & Family Health, the University of Houston's Graduate College of Social Work initiated in 1967 now employs 24 full-time faculty, including a Nobel laureate, under Dr. Alan Dettlaff to support 390 learners speaking 20 languages. The MSW Online chooses cohorts of 25 after March 1st to complete the CSWE-accredited Clinical (Direct) Practice Concentration for Health or Behavioral Health. Also ranked 24th by the U.S. News & World Report, the 63-credit Traditional and 35-credit Advanced Standing program utilizes Blackboard live. At least 900 fieldwork hours are finished at 200+ allied agencies, such as the Council on Recovery and HOPE Clinic.
The Catholic University of America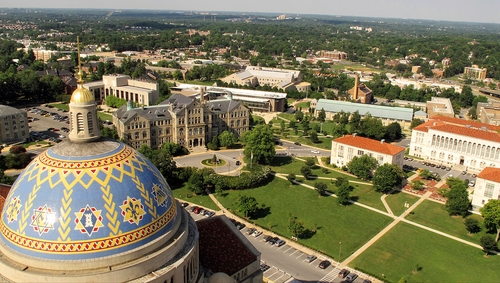 Headed by Dr. Will Rainford, the National Catholic School of Social Service is positioned 50th on the U.S. News & World Report for its 100 years of excellence in Washington, DC, teaching 6,800 alumni of The Catholic University of America at a 7:1 ratio. Since admitting its first cohort of 25 in January 2014, the 60-credit Online M.S.W. Program has emphasized clinical skills with 95 percent licensure. Students take one eight-week, CSWE-accredited course like Mental Illness Diagnosis and Psychodynamic Theory on Blackboard at a time over 10 terms. Answering God's call to social justice at CUA also involves 1,080 practicum hours and an optional New Mexico border trip.
Yeshiva University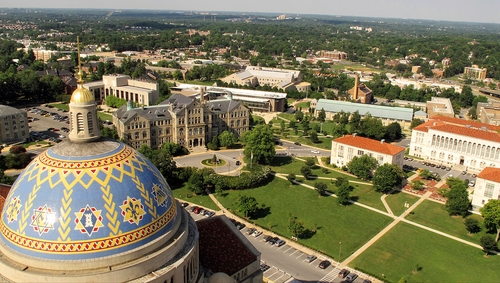 Affiliated with six Fulbright Scholars, Yeshiva University's Wurzweiler School of Social Work in upper Manhattan has trained over 7,100 LCSWs from 60 nations with a methods-based, CSWE-accredited Jewish curriculum ranked 59th on the U.S. News & World Report. Led by Dr. Danielle Wozniak, the Online Master of Social Work prepares for advanced clinical practice in the 60-credit Traditional and 36-credit Advanced Standing tracks. On Canvas, online eight-week electives allow specializations in School, Gerontology, Addiction, Military, and Trauma Social Work. Full-time YU students can finish courses, fieldwork, and the capstone in 30 months with 1:1 faculty advisement.
What makes online MSW degrees the best will vary by person, so it's important to do your homework. Only use rankings like the U.S. News & World Report and Princeton Review to guide your research. The New Social Worker suggests looking for factors that matter most to you, such as curriculum length, admission criteria, tuition price, fieldwork matches, class size, and faculty support. If you're forgoing the generalist route, also check for specialization opportunities from clinical to forensics and public health. Some more of the best online, accredited social work degree programs are the University of Denver, Columbia University, Rutgers University, University of Central Florida, Boise State University, and St. Catherine University
Related Links
The 15 Best CSWE Accredited Online Bachelor's Degree Programs